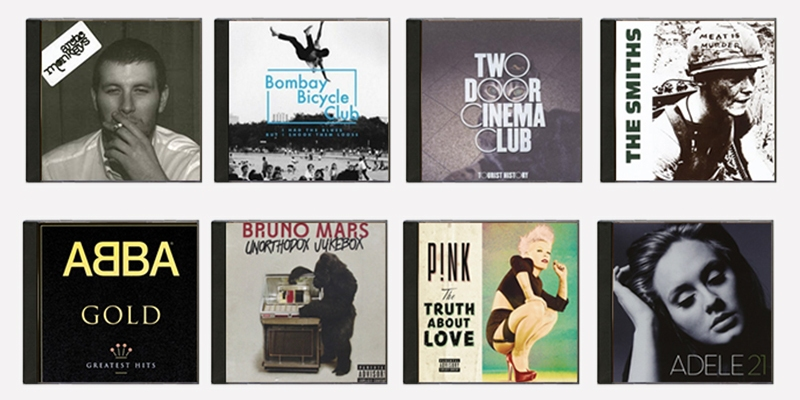 The Top Traded CDs: Played Out Pop, All Rocked Out and Overplayed Indie
Our customers have been selling loads of CDs in the lead-up to Christmas. Here are the albums we've received most…
This collection of chart-topping albums features some absolute classics, but it seems that our customers have heard it all before: Abba Gold and Adele's 21 are two of the biggest selling UK albums of all time, yet still make our top traded list. There's also a surprise appearance from One Direction – are the seemingly unstoppable boyband losing their touch?
There's nothing like having a good rock out, but you can have too much of a good thing. Among our top traded rock CDs is the legendary For Those About To Rock by AC/DC, Guns N' Roses' Greatest Hits and Metallica's seminal debut, Kill 'Em All.
While there are some great indie albums in our top traded indie collection, some of our customers have clearly heard these tunes one time too many!
If you own any of the CDs in any of our Top Traded charts, why not see how much you could make for them with musicMagpie? Click here to find out more about selling CDs with us.