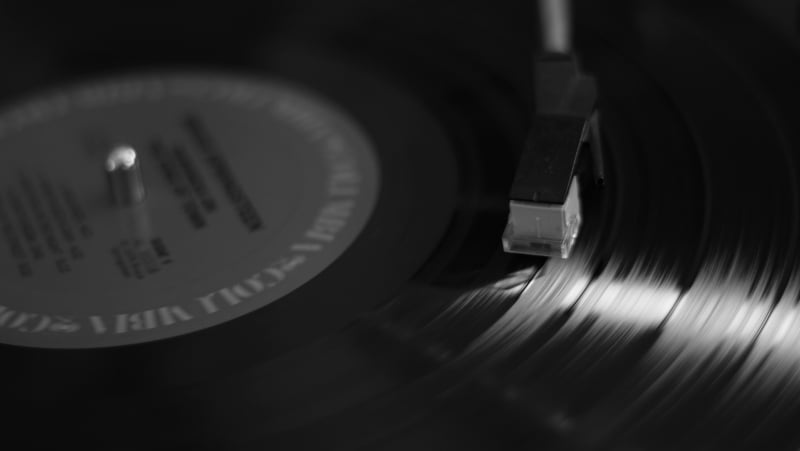 The 10 best albums of the 90s (according to critics!)
What is the best 90s album of them all? It's a question that's impossible to answer, but we're going to try anyway.
We took 9 'best 90s albums' lists from respected outlets Rolling Stone, Pitchfork, Absolute Radio, Q, Paste, FACT, SPIN, Slant and Diffuser and assigned each album in the top 10 a score based on their position. 1st gets 10 points, 2nd 9, and so on.
From that, we worked out an overall score out of 90 (see what we've done there?). Here are the top 10 albums of the 90s, according to some of the internet's finest music publications…
---
10th: The Chronic – Dr. Dre
Squeaking in at number 10 is Dre's classic solo debut, a whirlwind of G-Funk and gangsta violence with a generous helping of Snoop Dogg.
Despite its undisputed status as a classic, The Chronic only scored 12 points after appearing on 2 of our lists. It did come 2nd on Rolling Stone's list though.
---
9th: Crooked Rain, Crooked Rain/Slanted and Enchanted – Pavement
Pavement are so good that they tied for 9th place with themselves. Crooked Rain appears on 3 'Best of 90s' lists (Diffuser, Rolling Stone and Pitchfork), while Slanted… appears on 2 (SPIN and Pitchfork, again). Both albums received 12 points, although Crooked wins out with most appearances.
Weirdly, they would have placed much higher on this list if they'd only released one brilliant album in the 90s.
---
8th: Post – Bjork
Bjork's second album scored 12 points and appears on 2 lists, scoring 2nd place on Slant's list. Ironically, she was beaten by…Bjork's Homogenic.
Bjork suffers from the same problem as Pavement; she released too many good albums in the 90s. As well as Homogenic, her debut also appears on Q's list.
---
7th: Achtung Baby – U2
In the early 90s, U2 'did a Bowie' and sloped off to Berlin to reinvent themselves. And reinvent themselves they did, shedding their slightly naff arena rock for a leaner, meaner industrial-influenced sound.
After the great iTunes debacle their last album sparked, perhaps another trip to Germany is due…
Achtung placed on 3 lists and scored 15 points in total, with its highest position being 4th on Rolling Stone's list.
---
6th: Dookie – Green Day
Do you have the time, to listen to me whine, about one of the best pop-punk albums of the 90s not placing higher on this list?
Dookie influenced countless bands throughout the decade and beyond but only appears on 2 of our 'Best of' lists. It came 4th on Paste's list and 2nd on Absolute's, scoring 16 points.
---
5th: Grace – Jeff Buckley
There's no doubt the world lost Jeff Buckley too soon, and it's a shame we'll never get to hear what could have been.
He only left us one full length album (Sketches For My Sweetheart, The Drunk was only half finished, while his 'unearthed' newer materials consists of covers and demos) but it left an indelible footprint on music, influencing everyone from Radiohead to Adele.
Grace scored 18 points, appearing on 3 lists.
---
4th: In The Aeroplane Over the Sea – Neutral Milk Hotel
Undoubtedly one of the best indie albums of the 90s, In The Aeroplane Over The Sea is equal parts uplifting and upsetting. The lyrics have widely been interpreted as being about Anne Frank, although the band has never confirmed it. It scored 21 points, appearing on 3 lists.
Despite the critical acclaim In The Aeroplane… received, Neutral Milk Hotel disbanded less than a year later and only reunited again in 2013.
---
3rd: Odelay – Beck
Odelay is widely considered one of the best alternative rock albums of all time and is Beck's most successful album to date; it has sold over 2 million copies in the US and is certified platinum in the UK.
Despite its status, Odelay still only managed to muster 22 points despite appearing on 5 of our lists. It's not a bad score, but nothing compared to…
---
2nd: Nevermind – Nirvana
Nevermind is one of the most influential rock albums ever released, inspiring a generation of teens to grow their hair long, strap on a guitar and scream their lungs out like Kurt Cobain.
Over 20 years later, Nevermind is still just as powerful. It absolutely destroyed the competition too, scoring 50 points and topping 3 of the lists (SPIN, Rolling Stone and Diffuser).
---
#1: OK Computer – Radiohead
Radiohead's paranoid masterpiece is widely regarded as one of the best albums ever made, with some claiming the band have never topped it.
Regardless of your opinion, there's no doubt the critics love it: it topped 3 of our lists and scored 57 points, appearing on every single list but two.
---
So there you have it: the best albums of the 90s according to the critics. There are quite a few big omissions on there, so let us know what your top 10 is in the comments!
Don't forget to check out the musicMagpie Store's Best of the 90s collection either; we've got 100s of great albums from just £1.19, with free delivery on all orders!