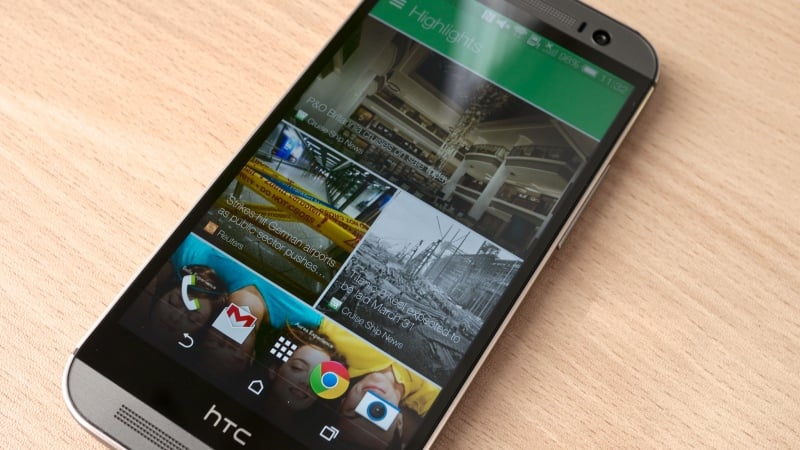 6 older (and cheaper!) smartphones that are still amazing
When you're in the market for a new phone, it's tempting to splash out £600 on the latest flagship or tie yourself into a 24 month contract just to get the newest handset possible.
You don't need to though. There are plenty of older phones on the market that are more than good enough to serve most people's smartphone needs.
Here are 6 older but still awesome devices that anyone looking for a phone should consider.
---
iPhone 5S
It's a couple of years old now but the 5S is one of the best phones Apple has ever made. In fact, it's so good that Apple reintroduced its light 4 inch screen design with the brand new iPhone SE!
Although the 5S lacks the power of Apple's latest devices, it's still a powerful little device that can still handle most applications thanks to its A7 dual-core processor.
You also get Touch ID, a great camera and the latest version of iOS for a fraction of the cost of a new iPhone.
---
Sony Xperia Z3
With the Z5 now on the market, you'd be forgiven for thinking the Z3 is ancient but it's actually less than 2 years old.
It doesn't show many signs of age either, with 3GB RAM, a super-fast Snapdragon 801 processor and a screen that borrows heavily from Sony's groundbreaking television technology.
You also get a 20 megapixel camera with a wide array of modes and lens to choose from, as well as the ability to shoot 4K video. The battery life is impressive too, lasting for a couple of days depending on usage.
The Z3 can even be used to play PS4 games on the move thanks to PS4 Remote Play. Just pair your device with your console, strap it to your Dualshock 4 and you're good to go.
---
Google Nexus 5
Google's Nexus range offers the purest Android experience around, doing away with the overlays and apps many manufacturers add to their own versions of the operating system.
The Nexus 5 was manufactured by LG and remains one of Google's most popular devices. It features 3GB RAM, a powerful processor and an 8MP camera. The minimalist design, which features a 5 inch screen, looks great and makes the device comfortable to hold too.
Being a Google device, the Nexus 5 has already received an upgrade to Marshmallow, the latest version of Android. Remarkably, it actually makes the phone run faster than ever.
---
HTC One M8
The HTC One M8 is one of the best looking phones ever made, with it's all metal design inspiring Apple and Samsung's latest devices. It feels great too, with a premium finish and a comfortable easy-to-use build.
The M8 isn't just good looking though. It's amazing front-facing BoomSound speakers offer some of the best audio you'll get from a smartphone while it's camera takes fantastic pictures too.
To top it all off, it has a microSD slot too; no more having to delete stuff when you want to download a new album!
---
LG G3
The G3 was released the same year as the iPhone 6 and was widely considered to be as good, if not better, than Apple's groundbreaking device.
The main selling point of the G3 is the 5.5 inch QHD screen, which was a breakthrough at the time and it still impressive today.
The other headline-grabbing feature is the 13 megapixel camera, which has 'laser focus' and optical image stabilization to ensure all of your snaps look pro.
With a Snapdragon 801 processor, the G3 is more than capable of handling most apps and games too.
---
Samsung Galaxy S5
While the S5 isn't quite as pretty as Samsung's newer metal devices, it makes up for it with power, great battery life and a lovely 5.1" AMOLED screen. It also has a nifty fingerprint scanner and *deep breath* a microSD slot too!
If you want to own a Samsung device but can't afford to fork out for an S6 or 7, this is a brilliant option.
---
Looking to buy any of these phones? You can find them all, as well as loads of other refurbished phones, on the musicMagpie Store!