As part of the Gender Pay Gap (GPG) transparency regulations, we have compiled our recent figures and submitted to the Government Equalities Office.
musicMagpie is meritocratic, so men and women with the same performance and experience in equivalent roles are paid equally.
When we take an average of hourly rates across the whole business, women are paid 9.5% less than men, 16.6% when you look at the median.
In comparison to the previous reported year, 2018/19, the gender pay gap has increased due to the closure of our retail stores in 2018 resulting in far fewer employees in the lower and lower middle quartiles.
No employees received a bonus payment.
As required by the regulations we have split our relevant paid colleagues into four equal quartiles based on their average total hourly rate of pay to show the gender distribution for each quartile.
We have recruited more senior females into musicMagpie year on year and continue to be committed to creating an inclusive culture that helps all colleagues achieve their full potential at every level and be rewarded equally, regardless of gender.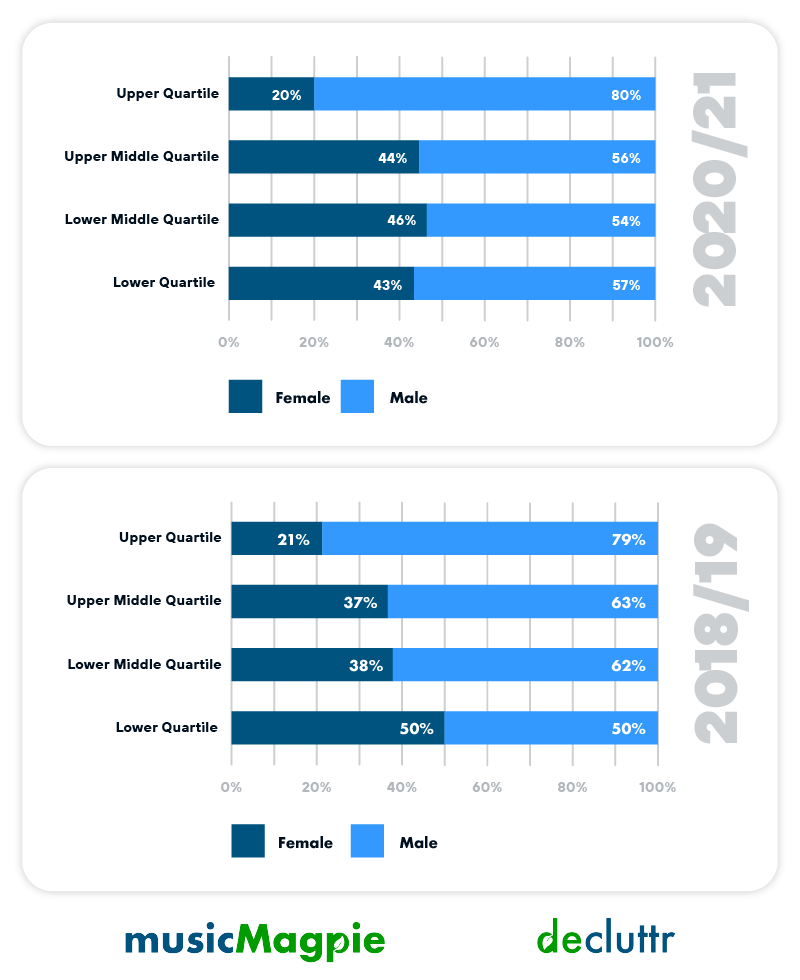 I confirm that the data published in this report is accurate.
Rachel Coxon
Chief People Officer