Estimated delivery times are displayed at the checkout.
Get a brand new iPhone, straight from Apple!
All of our new iPhone are delivered direct from Apple in the original packaging and with all the original accessories. They're fully unlocked, which means you can choose a SIM only plan that suits you. Plus, you'll get 90 days of AppleCare and Apple's 12 month warranty!
What's in the box?
You'll receive your new iPhone in its original sealed packaging with all original accessories. The exact accessories you receive may vary based on the model you buy but generally include:
• USB Charging Cable • Sim Opening Tool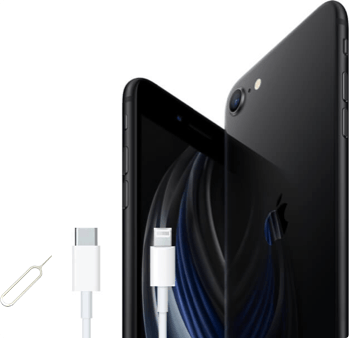 What is AppleCare?
AppleCare is a one-stop service that provides technical and hardware support from Apple's experts. You'll also receive Apple's 12 month warranty.