Estimated delivery times are displayed at the checkout.
Get a brand new Apple Pencil, straight from Apple!
Apple Pencil sets the standard for how drawing, note‑taking and marking up documents should feel — intuitive, precise and magical.
What's in the box?
You'll receive your new Apple Pencil in its original sealed packaging with all original accessories included FREE with your device...
• Apple Pencil
• Lightning adapter
• Extra Tip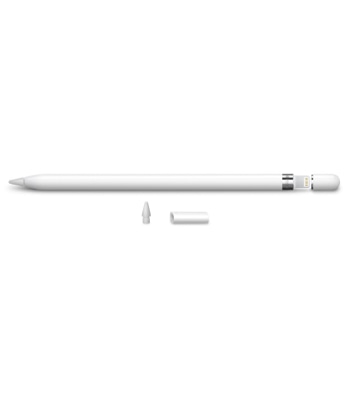 Apple Limited Warranty
Covers your Apple Pencil and the accessories that come with them against manufacturing defects for one year beginning on the purchase date. Apple limited warranty doesn't cover damage caused by accidents or unauthorized modifications.