Estimated delivery times are displayed at the checkout.
Rent a brand new iPhone!
All of our new iPhone are delivered direct from Apple in the original packaging and with all the original accessories. They're fully unlocked, which means you can choose a SIM only plan that suits you. Plus, you'll get 90 days of AppleCare, Apple's 12 month warranty in addition to your lifetime warranty from musicMagpie, with a Brand New Phone Case and Screen Protector included for FREE!
What's in the box?
You'll receive your new iPhone in its original sealed packaging with all original accessories. The exact accessories you receive may vary based on the model you buy but generally include:
• USB Charging Cable • Sim Opening Tool • FREE Phone Case • Free Screen Protector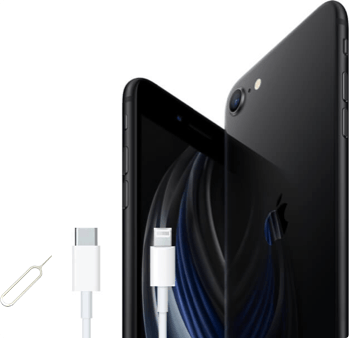 What is AppleCare?
AppleCare is a one-stop service that provides technical and hardware support from Apple's experts. You'll also receive Apple's 12 month warranty in addition to your lifetime warranty from musicMagpie.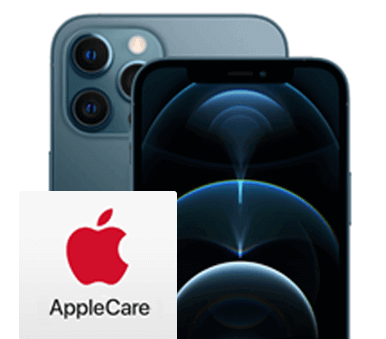 How does renting work?
It's simple: for a low monthly fee, you'll get a phone of your choice with FREE lifetime warranty. It's a simple, affordable and flexible alternative to buying a phone on contract! You can find out more here. 
How do I rent a phone?
Just select the model you want and choose the 'Rent' option. We will run a quick credit check to verify your application and, if successful, we'll set up a direct debit for payments and send your phone out for free! You can find out more here.
What's included with my rental?
All rentals include FREE lifetime warranty as standard. We'll also give you a FREE screen protector and phone case to help protect you from any drops or scrapes! Check out the full details here.
What happens at the end of my rental?
We'll give you the option to upgrade to a newer phone at the end of your agreement. This is a totally hassle-free process which means you get a new phone every 12 months! If you don't want to upgrade, simply send your phone back to us.
Are there any hidden costs?
Nope! In most cases, the only cost involved is your monthly payment. We may have to charge additional fees if the phone is lost or stolen, but we'll make any charges of this nature clear well in advance.
Why can't I buy my rental device?
We believe strongly in a circular economy where products are reused to prevent e-waste and reduce harmful emissions. By returning your device, you help to keep this cycle going and protect the planet!