The UK's biggest seller of refurbished tech with over 500,000 devices sold!
Rent a Apple Watch with musicMagpie!
Get a fantastic Apple Watch for a fraction of the cost of new!
What's in the box?
Included FREE with your device...
• Strap
• Magnetic Charger.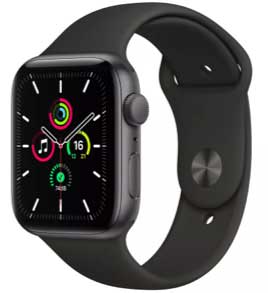 Rent Refurbished Apple Watch
Every Apple Watch we have goes through an extensive in-house refurbishment process. Plus our FREE Lifetime warranty covers any technical defects or issues caused by improper workmanship are covered throughout your rental.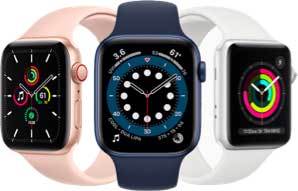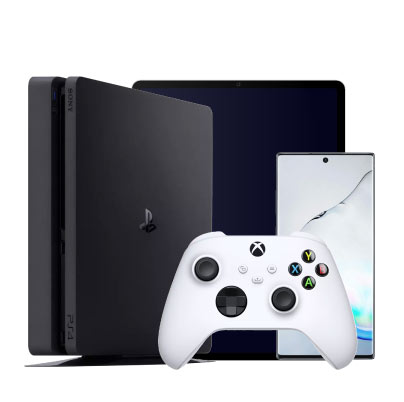 Free Lifetime Warranty
Our FREE lifetime warranty covers any technical defects or issues caused by improper parts or workmanship.

If you have any technical difficulties with your device, simply send it back to us and our expert technicians will attempt to fix the problem. If they can't, we'll send a replacement!
Get a fantastic Apple Watch for a fraction of the cost of new!
All our devices are thoroughly tested and refurbished by our team of experts. Our 3 product grades are…
Pristine
This is a fully tested pristine product in excellent working order. You're getting a great device at a great price!
Very Good
This product is in very good cosmetic condition with only light signs of use. It has been fully tested and works perfectly.
Good
This product has signs of wear and tear but has been fully tested and is in great working order.
Why should I rent?
• It's sustainable! Renting promotes a circular economy - an important step in the collective effort to protect our planet.
• It's a cheaper and flexible alternative to buying outright or on a contract
• You get a FREE Lifetime Warranty included.
• 12-month rental agreements
• FREE delivery on all rental orders
How does renting work?
It's simple: Choose your device, click the Rent tab and follow the instructions to the checkout. We will then run a credit check to determine your eligibility. If successful, we'll set up a monthly payment schedule on your preferred payment date.
Which products can I rent?
We've got a huge selection of phones, iPads and Games Consoles to choose from, all on 12-month rental agreements.
What's included with my rental device?
• FREE Lifetime Warranty which covers any technical faults or defects - more information here.
• For Phone and iPad rentals - a FREE case and fitted screen protector are included for extra protection against bumps and scrapes.
• For Games Consoles - a controller, HDMI cable and power lead are all included.
What will happen at the end of my rental agreement?
Within 28 days of your agreement ending, we'll let you know of your eligibility to renew by email. You'll be offered the choice to either:
• Renew your current agreement for a further 12 months at a lower monthly price
• Upgrade to a different device
• Return your current device back to us and end your agreement
Are there any hidden fees?
Nope! Each cost is clearly presented up front. You'll just have to pay your monthly amount. We may have to charge additional fees for late payments or lost/stolen devices, but we'll make any charges of this nature very clear in advance.