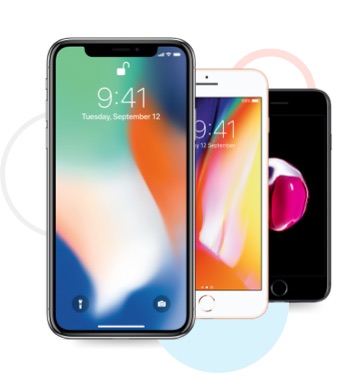 How do I keep my mobile number?
If you want to keep your existing mobile number and transfer it to another SIM, you simply need to request your Porting Authorisation Code (PAC) or "PAC code" from your old provider.
Traditionally, this was a painstaking process that involved contacting your old provider. Fortunately, thanks to a new system put in place back in July 2019, you can simply text "PAC" to 65075 to retrieve your PAC code.
What happens when I receive my PAC code?
When you receive your PAC code, you must give it to your new SIM provider within 30 days. The text you receive will also include important information such as any exit penalties, the remainder of your handset costs and balances.
How long does it take to transfer a number to a new phone?
When you've given your PAC code to your new provider, you should have your number working on your new SIM within the next day or so. The time depends on the network you're with, so always check in with them if it hasn't transferred as quickly as you'd like it to.
Check the SIM you have works by popping it in your rental phone or a phone you've recently purchased to see if the number has been transferred across. If you experience any issues, contact your new provider for support.
How do I transfer apps to a new phone?
So you've managed to get your new SIM working with your existing number - great! But what about all those apps and photos from your old device?
Again - it's really easy to switch your files and apps over, but it depends on the device you're switching from and to…