The UK's biggest seller of refurbished tech with over 500,000 devices sold!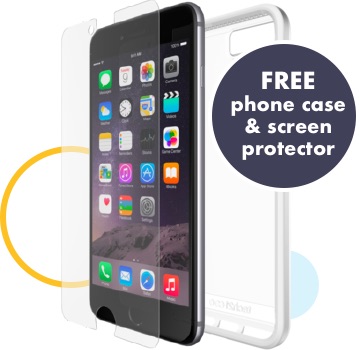 You'll get a phone case and protector - absolutely FREE!
Get a FREE Phone Case and professionally fitted Screen Protector worth up to £40! We'll also Included these FREE with your device: USB Charging Cable, Sim Opening Tool, Cleaning Cloth.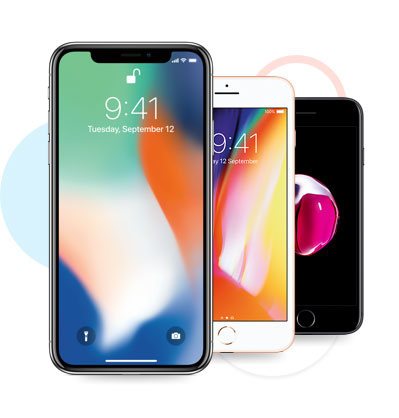 Hundreds of phones to choose from.
Our leases are fair, there's no upfront costs or any other nasty surprises - just low monthly payments!
Choose between Network and Unlocked phones
Prefer to stick with a network? You can choose between locked and unlocked phones! Just pop in your SIM card and you're good to go!
Upgrade fast!
You can upgrade as soon as your 12-month contract is up! We'll remind you around the 9-month mark to upgrade 
The benefits of renting a phone

Free case and fitted screen protector

FREE Lifetime Warranty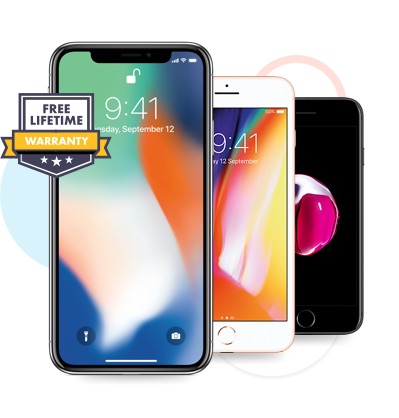 Free Lifetime Warranty
Any technical defects or issues caused by improper workmanship are covered throughout your rental.
Get a fantastic Apple iPhone for a fraction of the cost of new!
All our Apple iPhones are thoroughly tested and refurbished by our team of experts. Our 3 product grades are…
Pristine
This is a fully tested pristine product in excellent working order. You're getting a great device at a great price!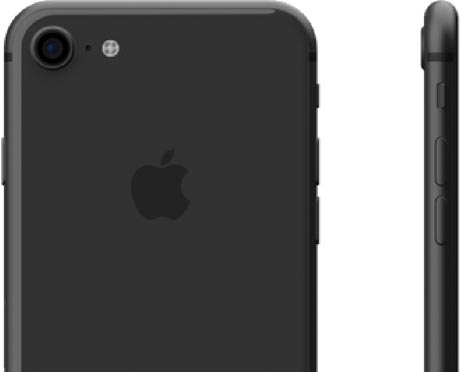 Very Good
This product is in very good cosmetic condition with only light signs of use. It has been fully tested and works perfectly.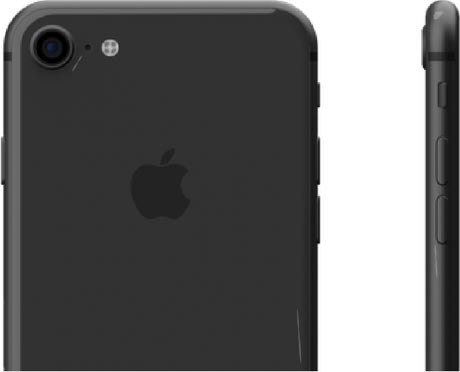 Good
This product has signs of wear and tear but has been fully tested and is in great working order.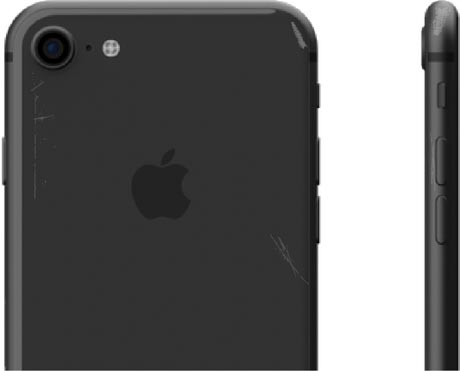 What's covered by our FREE 12 Month Warranty?
Technical defects
Faults caused by improper workmanship or materials
Your 12 month warranty will begin on the day you place your order, so you're covered straight away!
This product has signs of wear and tear but has been fully tested and is in great working order
How does renting work?
It's simple: for a low monthly fee, you'll get a phone of your choice with FREE lifetime warranty. It's a simple, affordable and flexible alternative to buying a phone on contract! You can find out more here. 
How do I rent a phone?
Just select the model you want and choose the 'Rent' option. We will run a quick credit check to verify your application and, if successful, we'll set up a direct debit for payments and send your phone out for free! You can find out more here.
What's included with my rental?
All rentals include FREE lifetime warranty as standard. We'll also give you a FREE  screen protector and phone case to help protect you from any drops or scrapes! Check out the full details here.
What happens at the end of my rental?
We'll give you the option to upgrade to a newer phone at the end of your agreement. This is a totally hassle-free process which means you get a new phone every 12 months! If you don't want to upgrade, simply send your phone back to us.
Are there any hidden costs?
Nope! In most cases, the only cost involved is your monthly payment. We may have to charge additional fees if the phone is lost or stolen, but we'll make any charges of this nature clear well in advance.
Which phones can I rent?
We've made our most popular phones available for rental, including the iPhone 8 and iPhone X. We're planning to make more phones available for rent in the near future, so keep an eye out for updates! Take a look at our full range of rental phones here.