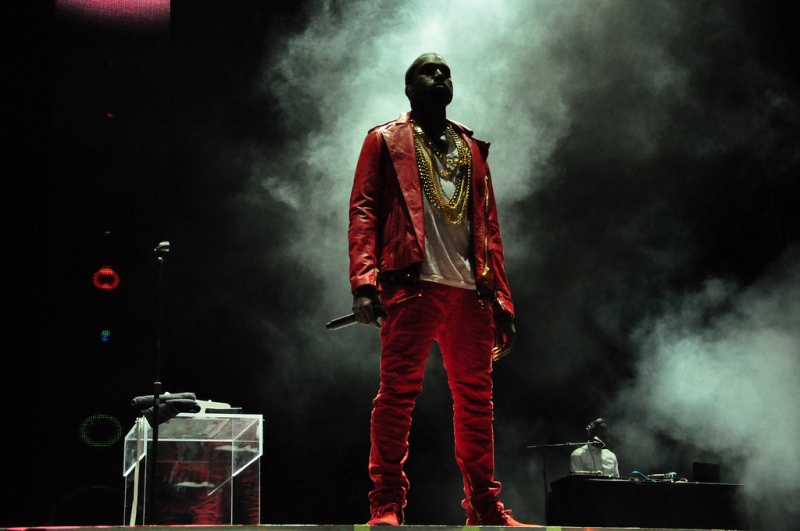 Can you tell which of these crazy music stories is true or false?
A lot of musicians are that rare mix of reckless and weird, combining bizarre behaviour with a penchant for drugs, alcohol and other vices.
As such, there are thousands of stories circulating about our favourite stars and often the truth is stranger than fiction.
So, with that in mind, we've published 5 of our favourite musician stories below – can you tell which are real and which are fake? You'll find the answers at the bottom of this post.
---
A dentist is going to clone John Lennon and raise him as his son
Image credit: Gisela Giardino on Flickr
According to reports, a dentist has managed to acquire one of John Lennon's teeth and is planning to use the denture to clone the Scouse pop legend.
When asked what he plans to do with Clone Lennon, the dentist replied that he was going to raise him as his son…and possibly create an army of John Lennon clones.
---
Chad Kroeger has been awarded the Canadian equivalent of a knighthood for services to music
Chad Kroeger has been called many things by many people, but 'sir' is not one of them. Unless you're in Canada, of course, where Monsieur Kroeger has been awarded the Order of Canada (more or less a Canadian knighthood) for services to music.
Yep, the lead singer of Nickelback is a knight of the realm for services to music. It's a strange world we live in, eh?
---
Slash was arrested for running around Hawaii naked after seeing a legion of small goblin demons
Image credit: Inti on Flickr
It's no secret that Slash of Guns N' Roses got up to some pretty wild stuff in the 80s, but nothing was as wild as running around Hawaii naked after seeing a legion of small goblin demons. Slash was in Hawaii to try and kick the many drugs he was on at the time but…well, the small goblin demons tell you how much of a success that was.
Slash was soon reprimanded by the police and never ran around Hawaii naked again…although he might have seen the goblin demons a few more times.
---
Kanye West is planning to release a 3-hour long spoken word album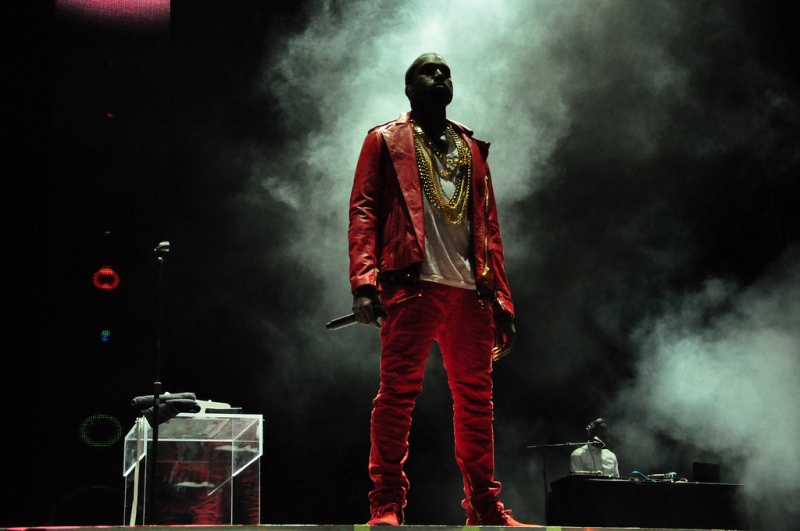 Image credit: Rodrigo Ferrari on Flickr
Just when you think the man who named an album 'Yeezus' can't get any more ridiculous, he announces plans to release a 3 hour long spoken word album.
The album, as yet untitled, will feature Ye musing on politics, art and life in general. For 3. Whole. Hours. Did we mention the album is only going to be available on vinyl too?
Don't worry though, download fans, Kanye is planning a digital version. And it's going to be 24 hours long. It'll at least give people an idea of what it's like being Kim Kardashian.
---
Lady Gaga is actually 3 different people
There have been loads of rumours about Lady Gaga, although none are quite as weird as this: Lady Gaga is, in fact, 3 people.  That's according to documents apparently found in the offices of Interscope Records.
The story goes that record executives, on the lookout for the next pop sensation, were looking for multiple people to act as the same pop star to avoid the classic burnouts and breakdowns that come as a result of media attention and gruelling touring schedules.
So, they created Lady Gaga and promptly employed a group of talented triplets who'd previously attended a music college to portray her. And, although all 3 of them would play Gaga, only one would act as her 'official identity' – Stefani Germanotta. The other Germanotta triplets would assume this identity in public to keep the Gaga character consistent.
This explains how Gaga's physical appearance, style and hair changes so often. But surely there's a risk of people seeing 'Lady Gaga' in more than one place at once? Not at all; all 3 run to a strict schedule that ensures none of them are seen in public at the same time.
---
ANSWERS
Clone John Lennon: This story is completely TRUE. Dr Michael Zuk, a dentist from Canada, bought Lennon's wisdom tooth for £20,000 at an auction 2 years ago and now plans to create a clone of him. Unfortunately, the good dentist doesn't yet have access to the technology required to create clone Lennon but you can bet he's working on it between appointments.
Chad Kroger's Order of Canada: This is falser than a pensioner's teeth.
Slash's goblins: As weird as it sounds, this is actually true. Slash tells the story in his autobiography, among many other wacky tales of debauchery.
Kanye's spoken word album: This one is a bit tricky. It has been reported by Contact Music, the Guardian and many other news outlets, so we're chalking it up as true. There's been no confirmation from the man himself though, so it could yet turn out to be false!
Lady Gaga is 3 people: Unfortunately, this is false – it's a good story though, isn't it? Lady Gaga is just one (slightly mad) person…as far as we know.
One thing that is definitely true is that you can get cash for your unwanted CDs with musicMagpie – click here to find out more!