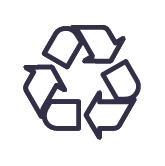 We are a UK-based circular economy pioneer specialising in refurbished consumer technology, allowing customers to both sell to and buy from a service that is smart for them, and smart for the planet.
Our site, mobile app and SMARTDrop kiosks allow customers to easily get cash for their unwanted tech and media items, we then refurbish those products back to a good-as-new condition before reselling them for a fraction of the price of new on our own store as well as global marketplaces. We count ourselves lucky to have over 7 million incredible customers, who we've paid out hundreds of millions to.
We have over 230,000 Trust Pilot reviews and an excellent rating, we're also the world's largest seller on eBay and Amazon.
We are the UK's number one phone recycler and have won Best Recycling Service at the What Mobile Awards six years running.
Operating as a circular business, we offer customers a better value and more sustainable option when purchasing and trading-in their tech. We refurbish 95% of the products we receive from our customers, and if we can't refurbish them, the majority of their parts will be reused to refurbish other products. During 2021, our UK consumer tech and disc media customers, along with our trade partners, helped to save over 50,000 tonnes of CO2 by buying, selling and renting with us - an amount equivalent to providing heating for over 18,000 homes.
Contact Us for More Information
Email our communications team on [email protected] to make a media enquiry.
For all financial PR enquiries please contact:
Powerscourt
Email: [email protected]
Please note that if your email is a customer services query, it will not be picked up from emailing the above. For customer services, please visit our help centre.