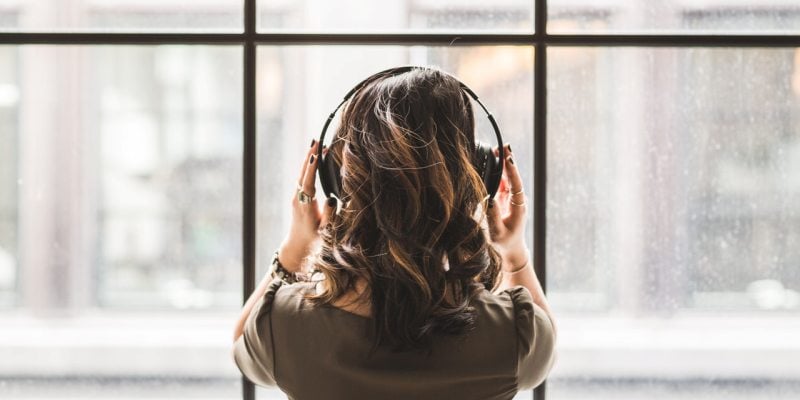 Which British artist has sold the most albums?
Million selling artists may be a dime a dozen nowadays, but which British acts have shifted the most albums? We took a look into some of the most successful artists from the UK and Ireland to see who has sold the most!
---
Queen
34.5 million units sold
Freddie Mercury, Brian May, Roger Taylor and John Deacon formed Queen, one of the most influential groups to come from the British Isles. Their sound is undefinable as they continued to push boundaries, particularly with the epic Bohemian Rhapsody. The video for I Want to Break Free is one of the most iconic and recognisable videos ever released. Queen are one of the artists who performed at the 1985 Live Aid concert, they were inducted into the Rock and Roll Hall of Fame in 2001 and were presented with the Grammy Lifetime Achievement Award in 2018.
---
Def Leppard
35 million units sold
Def Leppard are seen as part of the new wave of British heavy metal in the early 1980s, alongside acts like Iron Maiden and Motorhead. Their single Bringin' On the Heartbreak is one of the first rock videos played on MTV, in 1982. They've topped the UK albums charts twice with Hysteria and Adrenalize "" Hysteria gave the world a total of seven singles, including Animal and Pour Some Sugar on Me.
Buy cheap CDs at fantastic prices on the musicMagpie Store!
---
Foreigner
37.5 million units sold
The group Foreigner were formed in New York by Mick Jones, Ian McDonald and American Lou Gramm, back in 1976. The name refers to the fact the band are made up of Americans and Brits. Only one of their albums topped the charts in the UK "" 1984's Agent Provocateur "" where their massive single I Want to Know What Love Is came from.
---
Rod Stewart
38 million units sold
Sir Rod Stewart has been performing for most of his life and has sold a few million albums along the way! He's performed in groups like Faces but he's best known for his solo efforts. His 1971 album Every Picture Tells a Story topped the charts in the UK, thanks to breakthrough single Maggie May. Since then, all of Rod's albums have broken the top 10 in the charts. Aside from his CBE, Stewart has also been inducted into the Rock and Roll Hall of Fame and UK Music Hall of Fame.
---
U2
52 million units sold
Arguably Ireland's most valuable export, U2 began in Dublin back in 1976. Their debut album Boy came out in 1980, receiving critical acclaim but not as strong as their album War. War showed U2's political and social awareness with tracks like Sunday Bloody Sunday and Pride (In the Name of Love). Since then, the group have gone from strength to strength, selling out stadiums all over the world.
Buy secondhand CDs at fantastic prices on the musicMagpie Store!
---
The Rolling Stones
66.5 million units sold
They're still touring to this day even though they have a combined age of almost 300. The Rolling Stones began in 1962 and were at the forefront of the British Invasion bands that were popular in the US during the decade. Their successes continued past this era, and The Rolling Stones have released 30 studio albums, 23 live albums and a number of compilations. They were inducted into the Rock and Roll Hall of Fame in 1989 and into the UK Music Hall of Fame in 2004.
---
Pink Floyd
75 million units sold
Some bands could only dream of achieving what Pink Floyd have achieved. The English rock act were formed in 1965, but their most prominent albums would be released in the following decade. Their concept albums have helped to make them a household name, particularly The Dark Side of the Moon. The album was released in 1973 and was an instant success. It topped the charts in the US and stayed on the Billboard chart for 14 years. Five years later they released The Wall, topping the charts in the States for 15 weeks.
---
Elton John
78 million units sold
Elton John has been known for his flamboyant outfits or distinct voice, but he's also one of the most successful artists in history. He's been writing with musical partner Bernie Taupin since 1967 and together they have created some huge tracks like Your Song, Rocket Man and their rewrite of Candle in the Wind to commemorate the life of Princess Diana. Elton John has been a mainstay in music for decades, but he announced his retirement from touring in January 2018.
---
Led Zeppelin
111.5 million units sold
Long-haired rockers were all the rage in the 1970s and 1980s but none had an impact quite like Led Zeppelin. Jimmy Page, John Bonham, Robert Plant and John Paul Jones formed the band in 1968, releasing their debut album Led Zeppelin a year later. The band enjoyed considerable success, but their fourth album Led Zeppelin IV hurtled them into new heights of fame. From the album came Stairway to Heaven, their most famous song. Even though it wasn't released as a single, it became the most requested and most played song on American rock radio in the 1970s.
---
The Beatles
178 million units sold
Is this a surprise to anyone? The world's most famous and influential four piece The Beatles formed in Liverpool back in 1960. Their experimental sound became hugely popular across the world, spurring on what was known as Beatlemania. The Fab Four shone for a decade, releasing seminal albums like Help!, Sgt. Pepper's Lonely Hearts Club Band and Let It Be before disbanding in 1970. Despite the fact they haven't released music in almost 50 years, they continue to remain relevant.
---
Here are the best-selling British and Irish artists of all time:
The Beatles – 178 million units
Led Zeppelin – 111.5 million units
Elton John – 78 million units
Pink Floyd – 75 million units
The Rolling Stones – 66.5 million units
U2 – 50 million units
Rod Stewart – 38 million units
Foreigner – 37.5 million units
Def Leppard – 35 million units
Queen – 34.5 million units
---
Do you need to fill some spaces in your musical library? Buy CDs at musicMagpie Store for cheap albums and FREE delivery! If you need something to listen to music on, you can buy refurbished phones from us too. Make your purchase even cheaper by trading in your phone on our 'sell my phone' page!