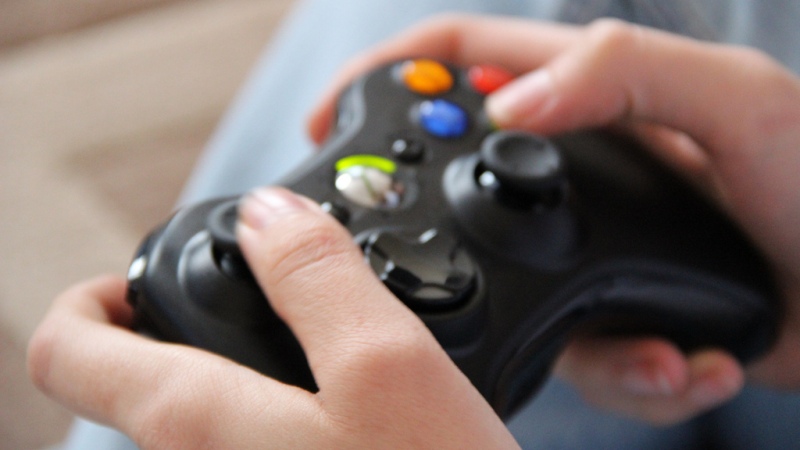 4 Epic Games on Kickstarter Right Now
Ah, Kickstarter: what's not to love? It's given us loads of weird and wonderful inventions, and quite a few laughs too (who can forget the bloke who managed to raise $55,000 to make a potato salad?).
It's also given us quite a few great games and consoles, too. Broken Sword: The Serpent's Curse, Star Command and the Oculus Rift were all funded on the site, while the Ouya console is the 3rd most-backed project ever.
So, what potential projects can gamers sink their teeth (and their money) into at the moment? Let's take a look…
If you want to back any of the projects in this post, why not raise some cash by selling your games with musicMagpie?
---
The Black Glove
The Black Glove is the latest creation from a group of developers who've previously worked on Bioshock 2 and Bioshock: Infinite; you can be fairly certain this'll be good.
The game takes place in a mysterious theatre called The Equinox. As The Curator, you're tasked with saving the theatre by taking on a series of strange sub-games. Your actions directly influence the world around you, meaning that the game you play could be very different to one a friend plays.
It's the kind of unique project that Kickstarter is great for, and it doesn't cost too much to back either; a $20 investment (about £12) will get you a copy of the game when it's released.
The Black Glove on Kickstarter
---
Human Resources: An Apocalyptic RTS Game
This post-apocalyptic real-time strategy game pits robots against tentacled aliens in a battle for control of the earth.
Stuck in the middle of this battle, of course, are humans. As the title suggests, you control and command these humans to do your bidding against the enemy, either as soldiers, workers or as food for your leader.
If the concept doesn't take your fancy, then the graphics probably will. Human Resources' comic-book style graphics look nothing short of incredible!
A $20 pledge gets you a copy of the game when it's released.
Human Resources on Kickstarter
---
No Pineapple Left Behind
No Pineapple Left Behind is the kind of game no major game company would release. It's about a school where the children have been turned into pineapples. Yes, pineapples.
Your job is to manage the school, from ensuring the pineapples get good grades to balancing the books. However, the pineapples will slowly turn back into children, and it turns out that children are a lot harder to manage than fruit, so you'll also need to ensure your children remain as pineapples too.
We'll be honest: it sounds completely bonkers. There is a point to the madness though: it's a satire on the US school system.
We're not sure how well the game will go down when it's eventually released, but we definitely want to have a go.
No Pineapple Left Behind on Kickstarter
---
Rock, Paper, Wager
Rock, Paper, Wager is the classic game of Rock, Paper, Scissors updated for the social media generation.
Two players pit themselves against each other using their iPhones, with one simple decision to make: rock, paper or scissors?
However, Rock, Paper, Wager has a wicked twist; the loser has to let the winner post a status update to their Facebook feed. Imagine the chaos that could ensue!
Rock, Paper, Wager on Kickstarter
---
Have you seen a great Kickstarter project that deserves some attention? Let us know in the comments.