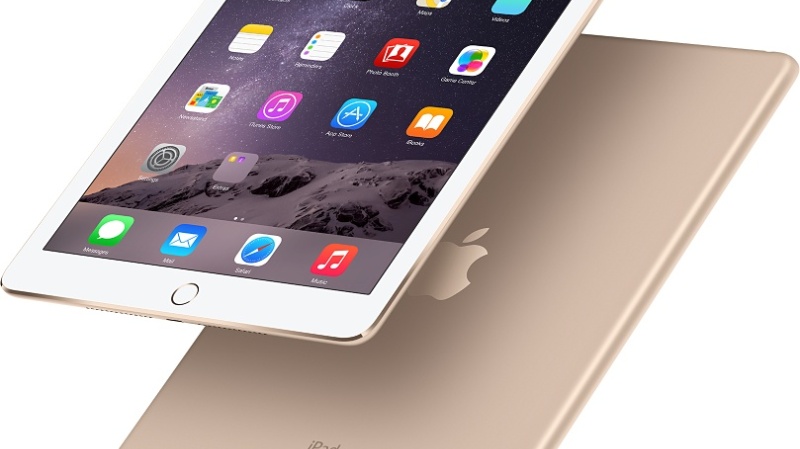 This month in tech: round-up
Find it difficult to keep up with the fast-paced world of technology? Well, don't worry: here's the best of this month's technology news in one handy blog post.
---
Apple release a brand new iPad
After last month's massive iPhone 6 launch, you could have forgiven Apple for taking the month off.
Fortunately, they didn't. Instead, they chose to reveal a couple of new products (although nothing quite as exciting as the iPhone 6, sadly).
We've covered the new iPad Air quite extensively on the blog already (check out our posts here and here), and there are 3 main selling points:
It's ridiculously thin (even slimmer than the iPhone 6!)
It has TouchID
It has a super-powered A8X processor
As well as the iPad Air, Apple also announced a Retina iMac and launched Yosemite OSX and Apple Pay.
---
HTC launch a super-selfie phone
If the word 'selfie' alone is enough to make your blood boil, you might want to skip to the next story. HTC are launching a new phone with a 13 megapixel camera on the back and front of the phone, made especially for selfies!
The HTC Eye (why didn't they call it the HTC Selfie?) hits shelves next month.
---
The end of Nokia
Some sad news now: Nokia smartphones are no more.
Microsoft has announced that Lumia phones will now be known as Microsoft Lumia, rather than Nokia Lumia.
You can still sell Nokia smartphones with musicMagpie though!
---
New tablets galore!
Loads of new tablets have been released this month, with the Samsung Galaxy Note 4 (although strictly a 'phablet') the pick of the bunch.
Sony's Xperia Z3 and Tesco's surprisingly good Hudl 2 were also released in October; they're worth checking out if you're looking for a cheaper alternative to the iPad.
---
Apple will never make a cheap iPhone
Unlike most phone manufacturers, Apple have never released a budget model of the iPhone – and based on recent comments by Apple's product marketing executive Greg Joswiak.
Speaking at the Code/Mobile conference, Joswiak said: "We were talking about some of the mistakes Apple made in the '90s, and some of it was trying to do things like making cheap products that were chasing market share instead of chasing a better experience. You make that mistake once in your life, you're not going to make it twice".
If you can't afford a new iPhone, it seems like you're best choices are a) saving up, b) selling your old phone on musicMagpie or c) going without – unless you don't mind waiting a couple of years for an older model's price to drop!
---
Flying cars are real!
Finally, and most excitingly, someone has invented a flying car!
The AeroMobil 3.0 was unveiled at a conference in Vienna and is currently running to a regular flight-testing programme. The creators of the vehicle have suggested that it could become a viable mode of transport for commuters across the globe.
Importantly, the AeroMobil looks cool too. Seriously, look at that thing. It's like a mix of something from James Bond and Blade Runner!
---
Remember: if you're planning to save up for a flying car (and you really should), you can sell your existing electronics with musicMagpie.