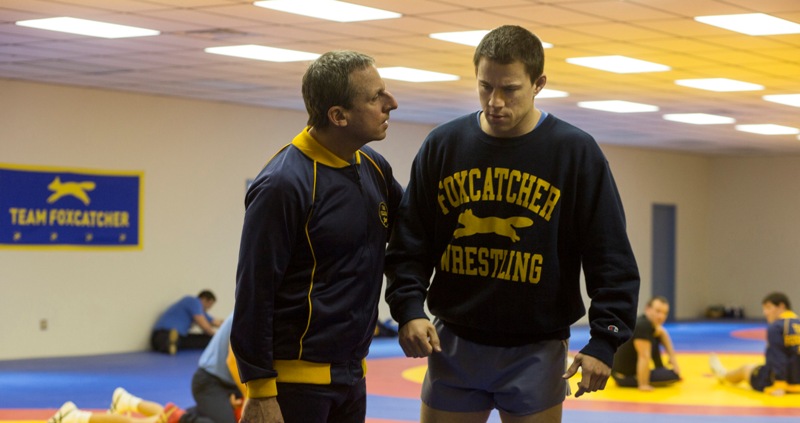 5 actors who should seriously consider a career change
Foxcatcher was released in the UK last weekend, and its well worth watching just to marvel at the physical and emotional transformation of the normally lovable Steve Carrell.
Donning a fake nose and a terrible haircut, Carrell's creepy presence as twisted wrestling coach John du Pont makes it difficult to comprehend that this is the guy who once uttered the line 'I love lamp'. This is Carrell in 'serious actor' mode, and it suits him well; is this is the beginning of a brave career switch for the comedy actor?
Well, probably not. But he could if he wanted to. And he's not the only one. Here are a few more actors who should consider pursuing a new line of work…
Planning to clear out your movie collection? Then sell DVDs with musicMagpie – it's free! Get an instant price by clicking here.
---
Christian Bale: weight-loss (and gain) coach
Although he's a talented actor, we can't help but feel that Christian Bale would be a world-class weight loss (and gain) coach.
In 2004, Bale starred in The Machinist, a cult indie drama for which he lost 60lbs by surviving on a tin of tuna and an apple per day. Six weeks later, Bale was Batman; he bulked up for the role by gorging on ice cream and pizza.
Alright, so it's not the healthiest way to gain and lose weight but it works apparently! We're sure Bale's infamous temper would scare most people into sticking to their meal plans too…
---
Joaquin Phoenix: hidden camera show host
In 2009, Joaquin Phoenix appeared on the Late Show with David Letterman and convinced the world he had gone completely mad. Appearing dishevelled and mumbling, Phoenix announced he was retiring from acting to pursue his dream of becoming a rapper, a process he would document in the film I'm Still Here.
It turned out to be a hoax, but Pheonix had managed to fool the world and inadvertently positioned himself as the natural successor to the late Jeremy Beadle. Come on, ITV: give Joaquin a call and get the hidden camera show revival on the road!
---
Sir Daniel Day-Lewis: president of the United States/Bear Grylls' replacement/champion boxer
Sir Daniel Day-Lewis is crazily committed to his craft, often assuming whatever role he's portraying even when he isn't on camera. While this method approach hasn't won him many friends, it's left him with so many skills that we've had to list 3 potential new careers for him.
#1: President of the United States
Day-Lewis apparently got so into the role of Abraham Lincoln that he started acting as if he was the legendary president all the time. We're not sure if that automatically gives him any political talent, but it's worth a shot.
#2: Bear Gryll's Understudy
While preparing for The Last of the Mohicans, Day-Lewis only ate food he had hunted himself – making him the ideal stand-in if Bear Grylls' ever fancies a day off. We're not sure if Day-Lewis has tried surviving off his own bodily fluids yet, but he might give it a go.
#3: Champion Boxer
For The Boxer, Day-Lewis trained with ex-champion Barry McGuigan twice-a-day, 7 days a week for 3 years. According to McGuigan, Day-Lewis was so good by the end of it that he could have turned pro.
It's worth noting that Day-Lewis has already pursued a second career, taking a 5-year sabbatical from acting to work as a cobbler in Italy.
---
Tom Cruise: Samurai
Okay, so there isn't much demand for Samurai in the 21st Century, but Cruise would be first in line if there was. For The Last Samurai, Cruise trained in swordfighting, Kendo, martial arts and horseriding, as well as learning Japanese.
Oh, and he was almost killed by a sword during a stunt and presumably now lists 'fearless' under the 'skills' section of his CV.
---
If you've know of any surprising skills possessed by famous actors, let us know in the comments!