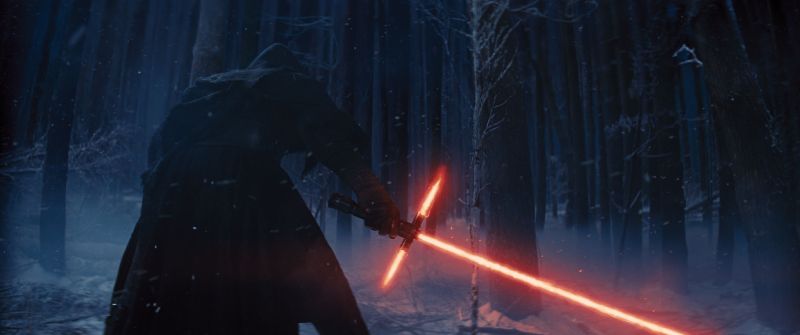 Stop everything! A new Star Wars trailer has been released!
Stop whatever you're doing, grab your best Jedi robe and sit down: a brand new trailer for Star Wars: The Force Awakens has been released!
The third and final trailer for the film doesn't reveal too much more about the plot, but it does give us a lot of cool lightsaber action and, more importantly, a bit of Han Solo. Solo appears with new characters Rey and Finn, confirming that the stories about his adventures with Luke and Leia are entirely true.
We also get to see more of the new baddie, Kylo Ren, as he talks to Darth Vader's broken helmet and promises to 'finish what you started'. Oh crikey…
There is one big omission, though: Luke Skywalker. His absence from the trailer and the recently released poster has sparked lot of speculation about his role in the film. Will he die early? Is he in hiding? Has he *gulp* turned to the Dark Side? We'll have to wait until December to find out…
The new trailer coincides with the release of tickets for the film, which you can buy right now. Fans have already crashed ticket sites in the US, so we're fairly certain the film will sell out for at least a week – if you want a ticket, get moving!