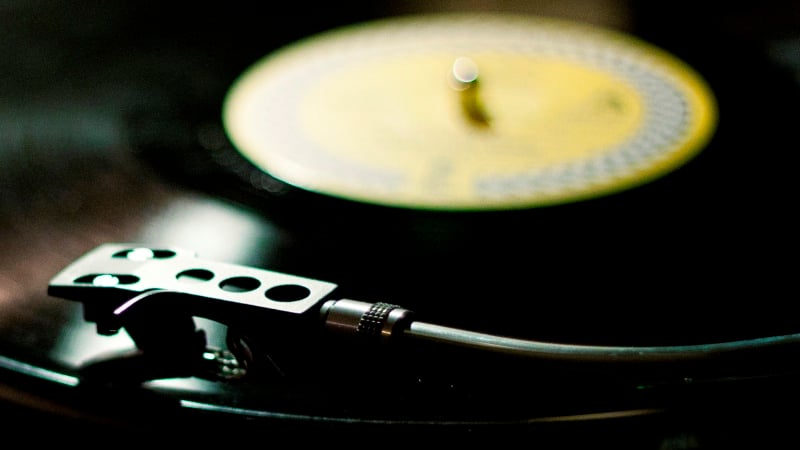 Friday Five: Incredible Soundtracks
Soundtracks aren't most people's first choice when it comes to everyday listening. The clue is in the title: most are written to match certain scenes and fulfil certain scenes. As great as it is, listening to the Interstellar soundtrack on the bus creates a weird mismatched experience.
There are a few soundtracks which are perfect whatever the situation though. Here are five of them…
---
Purple Rain
We're willing to bet more people have listed to the soundtrack than watched the film but still, this is possibly the best soundtrack ever written. Seriously, how many soundtracks can boast songs as timelessly brilliant as I Would Die 4 U, When Doves Cry and Purple Rain?
This is a classic album from start to finish, although it could have been a lot longer; Prince apparently wrote over 100 songs for use in the film, but cut it down to a much more manageable 9.
Buy Purple Rain on the musicMagpie Store
---
Pulp Fiction
Quentin Tarantino movies always have amazing soundtracks, but Pulp Fiction is arguably the best.
It combines retro soul like Let's Stay Together with funk like Jungle Boogie and surf rock like the legendary Misirlou by Dick Dale and his Del-Tones, as well as some select snippets from the movie – track 2 is the Royale with Cheese conversation, which tells you just about everything you need to know about the quality of this soundtrack.
Tarantino, a renowned music buff, executive produced the Pulp Fiction soundtrack and rearranged the tracks so it plays out like one of his own mixtapes. We like to imagine that he puts random lines from his films on all of his mixtapes.
Buy Pulp Fiction on the musicMagpie Store
---
Trainspotting
Think of Trainspotting and one of two songs will pop into your head: Lust for Life or Born Slippy.
The Trainspotting soundtrack is much more than Iggy and Underworld, though. It's packed to the brim with classic tunes, from 90s dance and Britpop to classic rock and even a bit of ambient courtesy of Brian Eno.
Trainspotting's soundtrack was so popular that a second volume containing songs that 'inspired' the film was released, also to critical acclaim. But the real soundtrack is better!
Buy Trainspotting on the musicMagpie Store
---
Goodfellas
Martin Scorcese is the king of rock soundtracks, with Mean Streets one of the first films to shun an official score in favour of contemporary songs.
Goodfellas is the ultimate Scorcese soundtrack, with the rise and fall of Henry Hill backed by a heady mix of rock, soul and big band.
The official soundtrack doesn't feature some of the iconic songs from the film like Gimme Shelter and Layla unfortunately, but it's still brilliant. Now go home and get your shine box.
Buy Goodfellas on the musicMagpie Store
---
Rocky IV
Rocky IV is possibly the most inspiring soundtrack of all time. Not only does it feature two tracks by Survivor (the epic Burning Heart and some song about a tiger's eyes) but it also features Heart's On Fire, the soundtrack to the greatest montage of all time.
If that's not enough for you, there's James Brown's Living in America too, a song that is guaranteed to make you smile like a giddy fool (unless you accidentally think about Apollo Creed, in which case you might do a little cry instead).
Buy Rocky IV on the musicMagpie Store
---
Have we missed your favourite soundtrack? Check out our awesome soundtracks collection on the musicMagpie Store and you might find it there! Prices start from just £1.19 with FREE delivery on all orders!