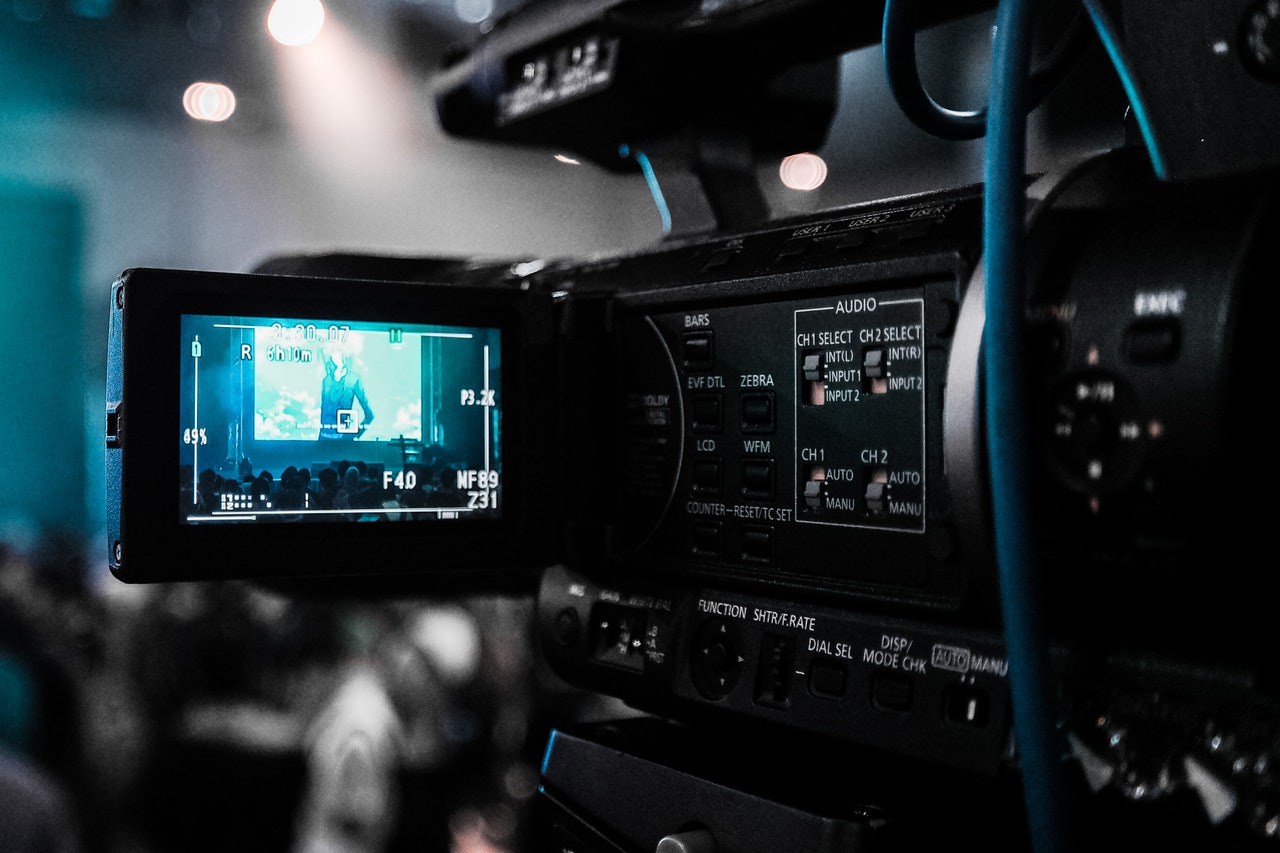 10 incredible female directors
In the world of film and TV, we don't have an abundance of women directors. Research has shown that there is a female director for every 22 male directors. Take a look at our list of some of the most talented females behind the camera!
---
Ava DuVernay
Ava DuVernay has been making headlines and making history for the last few years. Her 2014 film Selma, based on the 1965 Selma to Montgomery voting rights marches led by James Bevel, Hosea Williams, Martin Luther King Jr and John Lewis, saw DuVernay becomes the first black female director to be nominated for a Golden Globe Award; as well as the first black female director to have her film nominated for the Best Picture Oscar. Her hotly-anticipated feature A Wrinkle In Time, due for release this month, is the first film directed by a women of colour with a nine-digit budget.
---
Greta Gerwig
The American actress and director has firmly made a name for herself this year. Her solo directorial debut, Lady Bird, received critical acclaim as well as a heap of award nominations. Gerwig was the only woman nominated for Best Director at the Oscars (which went to Guillermo del Toro for The Shape of Water), as well as Best Picture, Best Original Screenplay, Best Actress for Saoirse Ronan and Best Supporting Actress for Laurie Metcalf. Lady Bird took home the Golden Globe for Best Motion Picture – Musical or Comedy as well as Best Actress – Musical or Comedy for Ronan.
---
Kathryn Bigelow
To date, Kathryn Bigelow is the only female director to win the Best Director Oscar, for The Hurt Locker – she was also awarded for Best Picture. The awards didn't end there either! The Hurt Locker was named Best Film at the BAFTAs, as well as winning Best Direction. Bigelow also directed Zero Dark Thirty which also won BAFTAs for Best Direction and Best Film; K-19: The Widowmaker and Strange Days. In 2010, TIME Magazine named her as one of the 100 influential people of the year.
---
Sofia Coppola
It's not easy to walk into an industry that your father has excelled at and move out of his shadow, but Sofia Coppola has achieved this. If you weren't aware, she's the daughter of Francis Ford Coppola – director of The Godfather, The Great Gatsby and Apocalypse Now. Sofia Coppola became the third woman to be nominated for an Academy Award for Best Director for 2003's Lost in Translation; the film won the award for Best Screenplay. Coppola also took home the Best Director at the 2017 Cannes Film Festival for The Beguiled.
---
Patty Jenkins
Patty Jenkins has directed two of the best films of the last 15 years. She wrote and directed 2003's Monster; based on serial killer Aileen Wournos. Charlize Theron played Wournos, gaining immense critical acclaim as well as the Best Actress Oscar and Golden Globe for Best Actress in a Drama. Film critic Roger Ebert named it the third best film of the decade. More recently, Jenkins directed Wonder Woman – last year's smash hit feature film which took in $821.9 million at the box office against a $149 million budget.
---
Anne Fletcher
Director Anne Fletcher has some of the biggest romantic comedies under her belt. She's a dancer, choreographer and a director – so it'll come as no surprise that she directed the 2006 classic Step Up. The first film in the romantic dance franchise grossed over $100 million more than its budget – although Fletcher didn't direct the sequel, she did choreograph on it. Two years later, Fletcher directed 27 Dresses then The Proposal, one of the highest-grossing romantic comedies ever, in 2009. Her next project, Dumplin', is due for release later this year.
---
Penelope Spheeris
As a credited producer, writer and director, there are plenty of strings in Penelope Spheeris's bow. She's best known for directing one of the beloved quirky comedies of the early 1990s, Wayne's World. The film, starring Mike Myers and Dana Carvey as Wayne and Garth, is one of the few SNL-based film successes. With appearances from Meatloaf and Alice Cooper, Wayne's World would go on to be the eighth highest-grossing film of 1992, taking in over $180 million. Party on!
---
Lexi Alexander
Lexi Alexander was at one time a World Karate Association world champion in karate-point fighting. She also had a deep routed interest in football, following German side Waldhof Mannheim, and their passionate fans – which would spur on her successful football-focused film. Teaming up with writer Dougie Brimson, they created 2005's Green Street; telling the story of West Ham fans and hooligan outfit, the Greet Street Elite. Green Street was only the second film in the history of South by Southwest festival to win both audience and Jury awards.
---
Nicole Holofcener
The American director Nicole Holofcener has had considerable commercial success with her films; namely Friends with Money. It's one of Jennifer Aniston's most acclaimed performances, alongside a strong female cast of Joan Cusack, Catherine Keener and Frances McDormand. She wrote and directed Enough Said, which would go on to be dedicated to star James Gandolfini who sadly died before it was released. She's directed episodes of Six Feet Under, Sex and the City and Enlightened; and considering she's a student of Martin Scorsese, she was destined for greatness.
---
Lena Dunham
Dunham is the creative force behind one of the best-loved shows of the last decade, HBO's Girls. Her career breakthrough came from 2010's semiautobiographical film Tiny Furniture. Her mother, Laurie Simmons and her sister, Grace Dunham appear as her on-screen mother and sister. Her Girls co-stars also pop up in Tiny Furniture; Jemima Kirke and Alex Karpovsky, who we come to know as Jessa and Ray in Girls. Dunham's show earned incredible critical acclaim over the six seasons it aired, for showing a more realistic view of life for women in their 20s.
---
Let's celebrate these ladies making waves in cinematography! You can pick up their works at musicMagpie Store – all with FREE delivery!