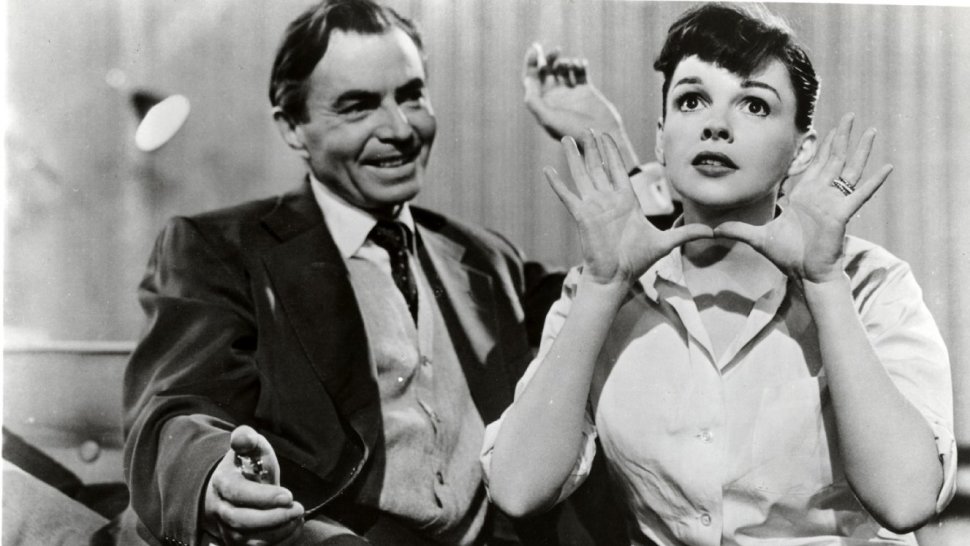 10 of the best movie remakes
Taking a successful movie and making it your own is a difficult task. No matter what you do, your audience will already have an affinity with the work; you have to make sure yours is memorable. The following films knocked it out of the park, and we love them just as much as the version that came before them!
---
12 Angry Men
Originally a play by Reginald Rose, Sidney Lumet's film is often cited as one of the best films of all time. The Angry Men in question refer to a jury in a New York Courthouse who must decide the fate of an 18-year-old boy who is on trial for the murder of his father. The preliminary vote shows the majority feel he's guilty – with one exception. Juror 8 believes the evidence surrounding the case isn't concrete, so the jury is hung. The deeper they delve into the evidence and the circumstances; more and more jurors feel the accused is not guilty. A TV remake of Lumet's masterpiece was released in 1997, and it's inspired many adaptations including a German version, Chinese version and Japanese version – the latter showing taking in cultural differences.
---
A Fistful of Dollars
Remaking the 1961 samurai film Yojimbo, A Fistful of Dollars, or Per un pugno di dollari in Italian, began the Spaghetti Western genre. It's also the first instalment in the Dollars Trilogy or The Man with No Name trilogy, which concluded with The Good, The Bad and The Ugly. Clint Eastwood takes on the role of the unnamed man, who arrives into the town of San Miguel and decides to pit two feuding families against each other in a bid to make money from them. The film was released in Italy in September 1964; during it's theatrical release, it grossed more than any other Italian film up to that point.
---
His Girl Friday
The second remake of the Hecht and MacArthur play The Front Page, His Girl Friday stood alone for introducing the role of Hildy Johnson as a woman. Rosalind Russell took on the role of Hildy, a former star reporter of The Morning Post, of which her ex-husband Walter Burns (Cary Grant) is the editor. Hildy plans to settle down into a quiet life but Burns has plans for one more story for his former wife. The 1940 was well received by critics; Howard Hawks and Charles Lederer were applauded for using a successful film but reworking it to ensure audiences weren't bored.
---
Victor Victoria
A remake of the 1933 German musical comedy Viktor und Viktoria, Julie Andrews stars as Victoria Grant, a singer struggling to get work. After a failed audition, Carroll Todd bumps into her and devises a plan to pass Victoria off as a gay Polish female impersonator, named Count Victor Grazinski. She's accepted in her new get-up, becoming successful but there are doubters of her identity as a man portraying a woman. By the end, Victoria is accepted for what she is – a female performer. The 1982 version, directed by Blake Edwards, grossed over $28 million at the Box Office.
---
My Fair Lady
One of the best-loved musical films ever, My Fair Lady is actually a remake of Pygmalion by George Bernard Shaw. Audrey Hepburn fills the role of Eliza Doolittle, a flower seller who becomes a social experiment for Henry Higgins (Rex Harrison). Esteemed in the world of phonetics, Higgins believes he can teach anyone to speak in a way that would make others believe they are royalty. Eliza's thick Cockney accent makes her the perfect option, with Higgins attempting to pass her off as being upper-class. My Fair Lady went on to win eight Academy Awards including Best Picture, Best Director and Best Actor for Harrison.
---
A Star is Born
The second remake of the 1937 film – a fourth is to be released this year, starring Bradley Cooper and Lady Gaga – is by far the best-loved. Judy Garland portrays Esther Blodgett, an aspiring singer in a band who decides to pursue her dreams of being an actress following an exchange with movie star, Norman Maine (James Mason). Blodgett gets her big break, although she's renamed as Vicki Lester, whereas Norman's career is failing and he relies on alcohol to get through. Vicki plans on leaving her career behind to take care of her husband who can't let her give up her dreams. Both Mason and Garland went on to win the Golden Globe for Best Actor and Best Actress – Motion Picture Musical or Comedy respectively.
---
Some Like It Hot
Taken from the 1935 French comedy Fanfare d'amour (Fanfare of Love), Some Like It Hot has huge cultural significance; it's widely considered to be one of the greatest films of all-time and it believed to be one of the final nails in the coffin for the Hays Code. Joe (Tony Curtis) and Jerry (Jack Lemmon) witness the Saint Valentine's Day Massacre and need to get out of town – they join Sugar Kane Kowalczyk's (Marilyn Monroe) all-female band, bound for Miami, as Daphne and Josephine. They have to be careful not to expose their secret, despite wanting to woo Sugar. Thirty years after its release, in 1989 the film became one of the first 25 inducted into the United States National Film Registry.
---
True Grit
Remaking a film so well-made that it gave the legendary John Wayne his only Oscar takes some guts. The Coen brothers remade the Western True Grit in 2010 and it was met with resoundingly positive reviews. Mattie Ross (Hailee Steinfeld), a 14-year-old girl, hires Rooster Cogburn (Jeff Bridges), a U.S Marshall to help her capture her father's killer, Tom Chaney (Josh Brolin). They soon learn that a ranger named LaBoeuf (Matt Damon) is after the same man, as Chaney had also killed a senator. Each member of this group has their 'grit' tested on their quest. The 2010 version grossed more than $250 million at the box office and amassed a higher score on Rotten Tomatoes than the original!
---
The Jungle Book
Jon Favreau's most recent film, the live-action remake of the Disney classic The Jungle Book, was a huge critical and commercial success. It was the fifth-highest-grossing film of 2016, taking in more than $966 million at the box office. The story follows Mowgli, a 'man cub' raised in the jungle as he's orphaned. After he is attached by tiger Shere Khan, he leaves for the safety of the other animals and meets Baloo the brown bear. With Baloo and black panther Bagheera, Mowgli goes on a journey of self-discovery. An all-star cast was used including Christopher Walken, Idris Elba and Bill Murray. Jon Favreau will direct the live-action version of The Lion King, due for a 2019 release.
---
Invasion of the Body Snatchers
The 1978 remake of Invasion of the Body Snatchers was so well-received upon release that Variety wrote that the film "validates the entire concept of remakes." Philip Kaufman's 1978 science fiction horror film is set in a small town in San Francisco where many of its inhabitants begin to act strangely and distant. After some digging, Matthew Bennell (Donald Sutherland) learns that they are being replaced with alien lifeforms, making the people they thought they knew and loved completely devoid of emotion. It's widely regarded as one of the greatest remakes ever made and made almost $25 million at the box office in the US.
---
Not yet seen these fresh takes on the classics? Now is the time to do so! You can get your hands on each remake at the musicMagpie Store with FREE delivery!