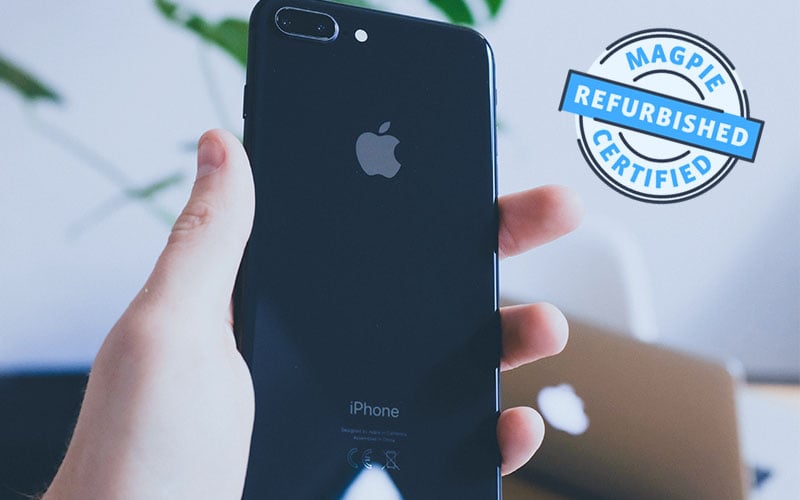 What is a refurbished phone?
Have you considered buying a refurbished device but you weren't entirely sure what 'refurbished' meant? You're not the only one! We've broken it down so you can fully understand what a refurbished device is – and why it makes sense to buy one!
---
What is 'refurbished'?
A refurbished phone is a previously owned device that has been restored to the best possible condition and checked over to make sure it's in full working order. It's different from buying a second-hand phone, as these are usually sold as they are – there isn't a process in place to check that the phone is fully working.
At musicMagpie, we run an extensive 70 point diagnostics check with PhoneCheck to make sure there aren't any internal faults as well as checking the likes of the cameras, proximity and charging port. We will also check to see if the phone has been flagged as lost or stolen and any data from the previous user will be completely wiped.
In short, the phone will be as new as it can be!
---
What is the difference between refurbished and used?
You will have peace of mind knowing that a refurbished device has been fully tested and there is a warranty in place, should you need to use it. If you change your mind within 14 days, you'll be able to return the device to musicMagpie for a full refund. This is unlikely to be an option with a used phone.
A used phone, simply put, is a phone that has belonged to someone else. Without the checks in place, you have no real idea of what kind of condition the phone is in. There is little protection for you as the consumer should there be any issue with the device when you buy from an individual seller through the likes of Gumtree or Facebook Marketplace.
For an issue such as the phone isn't as described, like you get a 16GB model instead of 32GB, you will need to raise it with the seller. If they don't do anything about it, you can take them to small claims court but this can end up being costly.
If you buy a phone online from a private seller – particularly if you don't know them – make sure you pay through PayPal. Should there be a problem, PayPal has buyer protection in place if the item isn't as described. eBay can help you too, but they also suggest paying through PayPal.
Purchasing a device through an online retailer will mean you are covered by the Consumer Rights Act 2015, which won't be the case when you buy from an individual private seller.
Buying a pre-owned phone from a private seller also means you won't have a warranty should anything go wrong and you don't have any guarantee the phone has been properly wiped of all its data.
---
We hope this helps! You can buy refurbished phones at musicMagpie that come with a 12 month warranty and delivery is FREE!