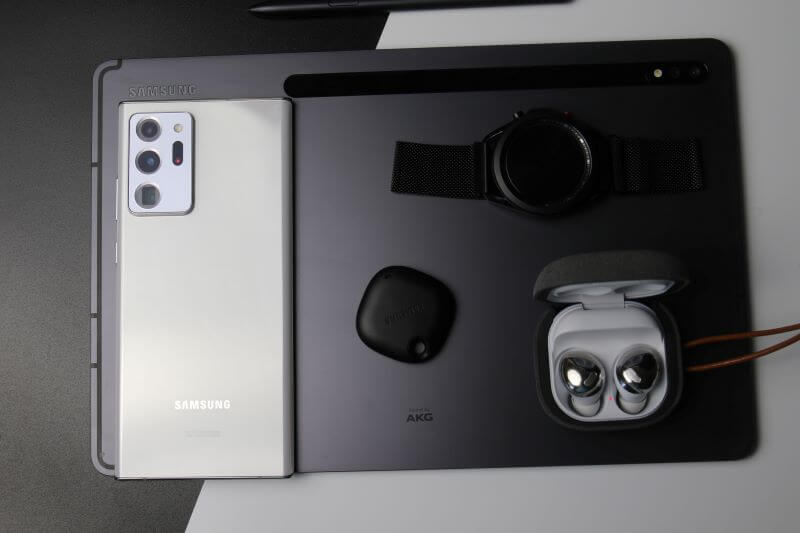 What accessories do I need with my Samsung?
It can be quite confusing, with so many accessories to choose from, to decide which one is actually right for your device. With newer smartphones becoming more advanced, a lot of them no longer come with a charger or a headphone jack, which can end up costing you more money.
Read on to learn about the range of Samsung accessories that are compatible with your Phone!
---
Samsung wireless charger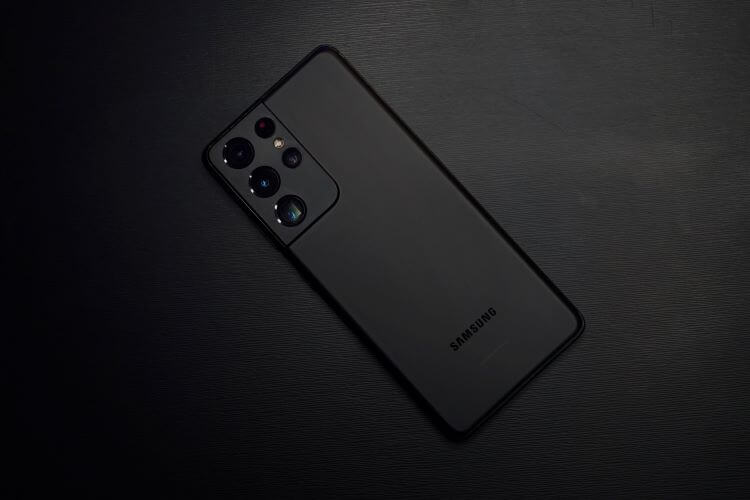 Wireless charging has been around for a while, but it's becoming even more popular now models such as the Samsung Galaxy S21 come with no charger.
However, don't worry if you have an older Samsung smartphone and want to ditch your Phone charger, as wireless charging is supported from the Samsung Galaxy S6 onwards.
Wireless charging is a much safer way to transfer power to your smartphone and can be done simply by placing your Phone on a Samsung wireless charger stand or a Samsung charging mat.
Prices vary depending on what wireless device you prefer and the Samsung wireless charging mat starts from around £30, whereas the Samsung charging stand starts from about £69.
---
SmartTags
A SmartTag is a small device you can attach to your keys, purse, wallet, suitcase or any valuable item in case you lose it.
The item can be tracked through your Samsung smartphone by downloading the SmartThings app for FREE on the Google Play Store. Select the SmartTag you're looking for and choose "˜view map' to locate the item.
However, there are two types of SmartTags. A SmartTag only has a standard Bluetooth low energy connection, whereas SmartTag Plus uses Bluetooth low energy with ultra-wideband connectivity.
But, there's a catch! Not all Samsung smartphones can connect to UWB devices, only newer releases such as the Samsung Galaxy S21, Samsung Galaxy S21 Plus and Samsung Galaxy Note 20 Ultra can be used to track SmartTags. 
---
Samsung Galaxy Buds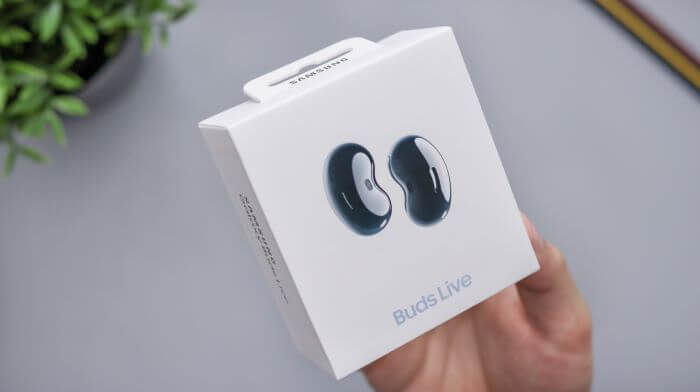 Fed up of finding your earphones tangled up in a drawer? Go wireless with Samsung Galaxy buds and connect them to your smartphone if it runs Android 5.0 or later and it has more than 1.5GB of RAM.
Also if you have an iPhone but prefer to buy Samsung Phone accessories, you can pair your device with the Samsung earbuds if you have an iPhone 7 or a later model.
If you want to spend a bit more on earphones, the Samsung Galaxy Buds Pro has a wide range of advanced features for you to enjoy.
For example, longer battery life, improved sound quality and noise cancellation. They can also detect when you're talking and will lower the volume of what you're listening to so you don't have to remove the earbuds. 
Samsung Galaxy buds are super easy to connect to your Phone! Download the Galaxy Wearable app for free and follow the setup process. There's also an option called "˜seamless earbud connection' which lets you switch between Samsung devices.
---
Samsung S Pen
The Samsung S Pen is a stylus that has been a staple of the Samsung Galaxy Note series for years and is now available across the Samsung Galaxy S21 range too.
It can be used for taking notes on a locked screen, controlling music, photo editing and you can even turn it into a remote! The newer your Samsung smartphone is, the more features the Samsung S Pen has access to.
---
Samsung Galaxy Watch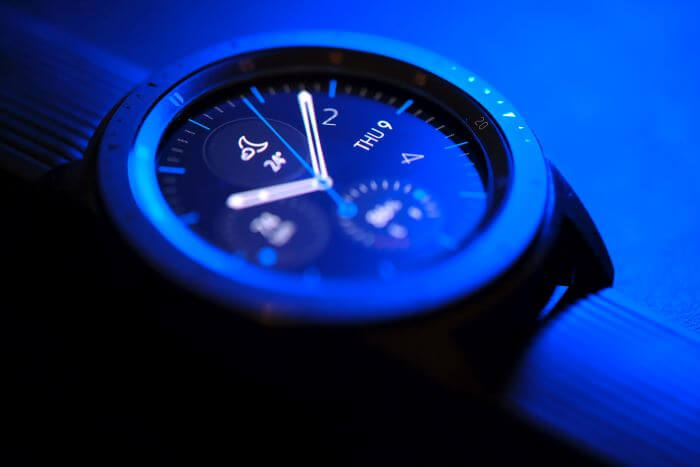 A Samsung Galaxy smartwatch is perfect for keeping track of your fitness, downloading your favourite apps and receiving messages.
If you want to have a break away from your Phone but still want to have access to messages and notifications, a Samsung Galaxy Watch is perfect for you.
Any Samsung Phone with Android 5.0 and 1.5GB RAM or more will be compatible with a Galaxy watch. Simply download the Galaxy Wearable app from the Google Play Store and double check your smartphone has the latest software.
Samsung smartwatches can be expensive depending on release and which features it has. These are the current models:
Samsung Galaxy Watch (2018)
Samsung Galaxy Watch 3 (2020)
Samsung Galaxy Watch Active (2019)
Samsung Galaxy Watch Active 2 (2019)
Save £100s and buy a refurbished Samsung Galaxy Watch Active, Samsung Watch 3 and other Samsung Smartwatches at the musicMagpie Store!
---
We understand it can be difficult to find the right accessories for your Phone! Check out our amazing range of Samsung Phone accessories or buy a refurbished Samsung Smartwatch for less at the musicMagpie Store.