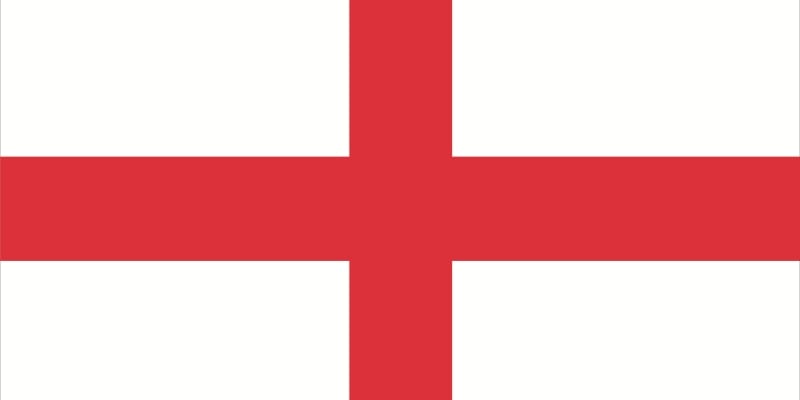 5 Reasons England Might Just Be The Best Football Team in The World
It's only a couple of weeks until Roy Hodgson leads his brave English lions onto the football pitches of Brazil to take on some of the world's best teams, yet the mood in England is tense. The usual expectation that we'll steamroller the competition and swan home as champions of the world has been replaced by caution and negativity.
Well, we've had enough! Negativity is not the English way, so we've put together a wee list of reasons to get a little bit excited about England's prospects this summer.
Oh, and don't forget that you can WIN an Official England Shirt just by completing an order and sending your stuff to us by the 8th June!
Youth
The golden oldies have gone and the next generation of English talent has stepped forward to carry the nation to glory. Well, that's the theory, anyway.
England's team in Brazil will be one of the youngest for years, with the likes of Adam Lallana, Ross Barkley, Jack Wilshire and Raheem Sterling likely to play a big part.
Now, you might think that these inexperienced young men are going to be rolled over by the battle-hardened veterans of Italy and Uruguay, but you'd be wrong.
Why? Well, back in 2010, the Germans found themselves in the same situation with the likes of Thomas Muller (20), Toni Kroos (20) and Mesut Ozil (21). They came 3rd.
Who's to say we can't go one (or two) better? Glory awaits!
The Liverpool Effect
Liverpool were the surprise package in the English Premier League this year, sweeping to 2nd with some superb attacking football.
The spine of that Liverpool team was English. Jordan Henderson, Raheem Sterling and Daniel Sturridge will all feature in Brazil and hopefully carry over their form from the league.
The biggest hope, though, is Steven Gerrard. After costing his beloved team the league with a slip (sorry, Stevie…), he'll hopefully be fired up and ready to take England to glory.
The only problem? Liverpool's top scorer was Luis Suarez…a Uruguayan. Uh-oh…
Science
England has produced some of the world's greatest scientists: Newton, Hawking, the bloke with the fancy hair from that programme about the Universe. We've also produced some of the world's best footballers: Moore, Charlton, Gascoigne, Hoddle and so on.
Now, in a move that should really have been obvious long ago, the scientists are going to help the footballers play better.
How, you ask? Well, they're going to measure their sweat levels, find out how electrolytes they lose (don't ask us what they are) and formulate special drinks to replace said electrolytes.
We'll be honest, we don't really know what all that means but it sounds impressive and like our boys might just be transformed into footballing superhumans. Viva England!
Gary Neville
How times change, eh? Gary Neville was once hated by everyone who didn't frequent Old Trafford on a regular basis, but now he's the toast of the football punditry world. Neville picks apart football matches with the precision and care of an ultra-competitive dad removing the bread basket in a game of Operation.
And guess what? He's on our team! He'll be whispering his analysis into Roy's ear every step of the way, ensuring that we cannot lose!
Luck
You can have as much science and Gary Neville as you want, but the main determining factor in any football match is luck. And after just under 50 years of heartache, we're due a king-sized slice of it.
How do you rate England's chances? Let us know in the comments, on Facebook or on Twitter!
And to be in with a chance of winning the England shirt, just click the button below and start selling!