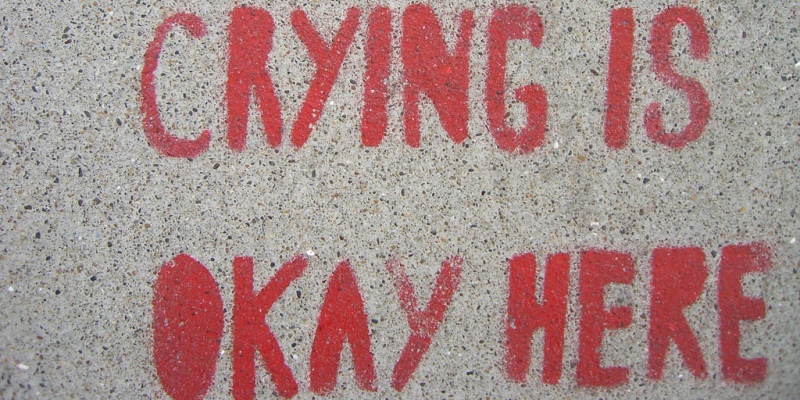 musicMagpie's inevitable England disappointment playlist
England kick-off against Italy tomorrow and expectations are…well, pretty low, actually.
Nevertheless, we're eternal optimists at musicMagpie. We have every faith that Roy's boys will send Italy home with their well-groomed tails between their legs.
But we also believe in being prepared. So, in the interests of being prepared for a VERY unlikely England defeat (it won't happen…will it?), we've put together a disappointment playlist for you to sulk to in the early hours of Sunday morning.
Stop Crying Your Heart Out – Oasis
Released in the same year as England's ill-fated trip to Japan and South Korea, this song is forever associated with Ronaldinho floating a ball over a flailing David Seaman.
Its central message is both metaphorical and literal: no-one wants to see grown men crying over 11 men failing to win a game of football. Not even if their heart is broken *sob*.
High and Dry – Radiohead
"The best thing you had has gone away".
In 8 words, Thom Yorke (no relation to Dwight) sums up 50 years of England fans' hurt. Please don't leave us high and dry this time, Roy.
I Know It's Over – The Smiths
"I know it's over, and it never really began, but in my heart it was so real".
It's a feeling any England fan who has dared to dream about bringing home the big trophy knows too well.
Yesterday – The Beatles
It's the morning after the night before. You've got a bit of a sore head, but an even sorer heart.
Don't worry, this song will sooth the pain. Or make you cry like a baby. One of the two.
Please, Please, Please, Let Me Get What I Want – The Smiths
Yeah, The Smiths again – but does anyone do good old fashioned England sadness better than Morrissey?
You don't actually have to listen this one. Just repeat the title over and over while watching every England match (under your breath, ideally, so people don't think you're weird).
Dry Your Eyes – The Streets
AKA the song men are allowed to bravely shed a tear to. Also what you'll probably hear a lot in pubs this month – "dry your eyes, mate, it's only football". But we know better.
Roar – Katy Perry
You've had your heart broken, but Uruguay awaits. Pick yourself up with this powerful anthem (which is suitably themed around lions). Just don't let your mates hear you singing it.
Three Lions – The Lightning Seeds & Baddiel and Skinner
The ultimate song about footballing disappointment. It's both rousing and depressing, which is quite an achievement.
Always Look on the Bright Side of Life – Monty Python
Because, really, football doesn't matter does it? Does it?
Alright, it does. Sorry.
Keep your ears open for our inevitable England glory playlist next week, when we'll be attempting to gee up Roy's boys with some upbeat anthems. And don't forget, you can sell your CDs with musicMagpie – especially the positive ones. You might not need them for a while…
Image credit: A National Acrobat on Flickr