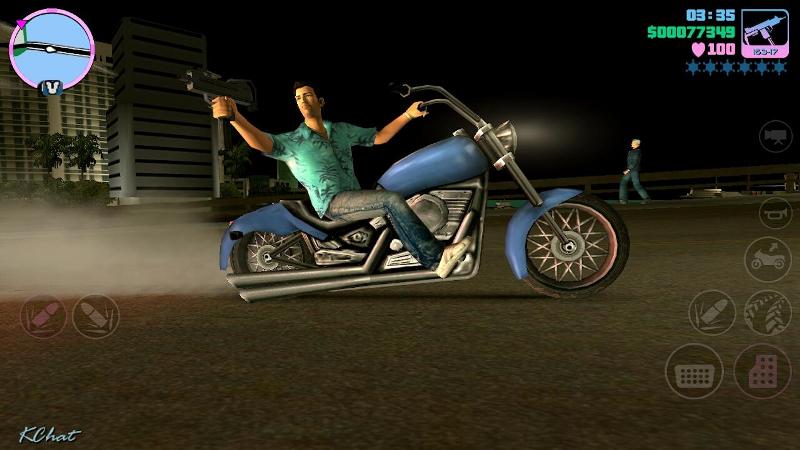 8 Essential Retro Games You Can Play on Your Phone
It's easy to presume that most games available on Google Play and the iOS App Store are well-disguised money drains designed to make you pay a fortune just to get to the next level.
But lurking beneath the wealth of 'freemium' games are a veritable goldmine of gaming goodies, including some excellent remakes of retro classics.
The games in this post have all previously been released on consoles but, thanks to the power of modern smartphones and tablets, can now be enjoyed in between calling your mum and pestering celebrities on Twitter.
---
Broken Sword: Director's Cut
Broken Sword is a point-and-click adventure that was first released on the PS1 in 1996. You wouldn't guess that from playing the mobile version though, which boasts graphics and gameplay that put a lot of modern games to shame.
The mobile version of Broken Sword is a remake of the original game, Shadows of the Templar, and sees players guide main characters Nico Collard and George Stobbart through a dark conspiracy involving the Knights Templar.
You'll struggle to find a better game than Broken Sword on the App Store or Google Play and it only costs a bargain £4.99.
Broken Sword: Director's Cut: iOS | Android
---
NBA Jam
Like FIFA, NBA Jam is an enjoyable game even if you don't know anything about the sport involved (in this case, basketball).
Combining realistic games and real-life players with weird and wonderful moments like your players setting on fire if they score a certain amount of baskets, NBA Jam is a cult classic and perfect for a quick blast on the bus or train.
---
Another World
The joint oldest game on our list is also one of the best. Another World is a platforming adventure in which players have to guide a scientist around a hostile alien planet after an experiment goes wrong.
Another World was released in 1991, a time when games were tougher than a well-done steak cooked by Phil Mitchell. The mobile version is more forgiving than the original, but still presents enough of a challenge to keep even the most hardcore of gamers busy.
While a lot of casual mobile gamers will find Another World too difficult (and too time-consuming) for their liking, those who stick with it will enjoy one of the most rewarding gaming experiences on mobile.
---
Sonic the Hedgehog
The original Sonic game has been released on so many platforms that it'd be amazing if anyone hasn't played it by now.
But this particular version is well worth shelling out for, taking the best bits of the classic Mega Drive game and remastering them for mobile devices.
Our only gripe is that the on-screen controls aren't as good as using a controller, but this is about as good as Sonic is going to get on mobile devices. Plus, it's ridiculously cheap.
If the original Sonic doesn't tickle your fancy, Sonic the Hedgehog 2 (the bigger and possibly better sequel) is available on iOS and Android as well.
Sonic the Hedgehog: iOS | Android
---
Alien Breed
This cult classic is the most obscure game in this post, coming out on the Amiga (remember that?) in 1991.
Alien Breed is heavily inspired by the Alien movies, putting players on a far-flung planet with just a machine gun and an army of brain-sucking nasties for company. And that's about the extent of it really; you shoot aliens, you run for the exit and you occasionally have to fight a massive boss.
The port is faithful to the original Amiga game, which, in simple terms, means that it's awesome. You also get the 1992 version of the game, which includes more levels.
---
GTA: Vice City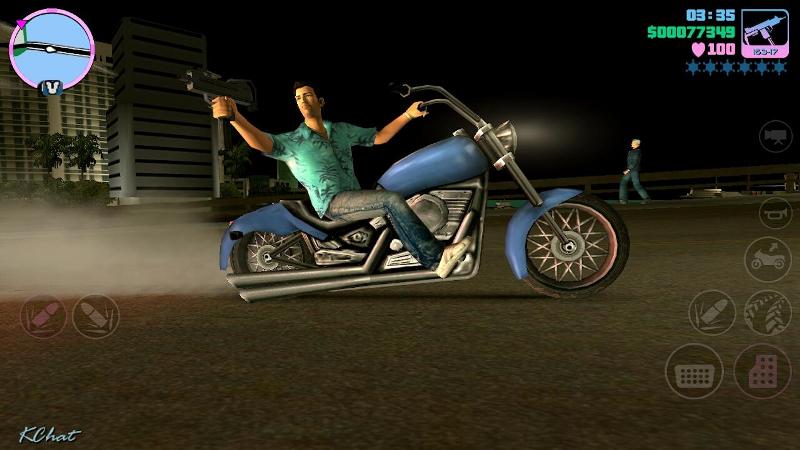 Gamers were left speechless by the sheer size of Vice City when it first hit PS2 in 2002, and they were probably left speechless again when they found out they could play the whole game on their phone in 2013.
It's amazing that Rockstar have managed to get their 80s epic onto mobile devices, but here it is in its full glory, and it's every bit as good as you remember.
The only issue we found was (again) the touch screen control system, which doesn't work that well with the amount of on-screen buttons the game requires to play. We'd recommend plugging a dedicated controller into your device before playing.
---
Crazy Taxi
Crazy Taxi is another relatively recent game that's made the successful leap onto mobile devices. Unlike Vice City, though, it almost feels as if the Dreamcast classic's gameplay is better suited to quickfire mobile gaming, with players having to tear around the streets picking up and dropping off punters in an increasingly short space of time.
---
Final Fantasy IV
Mobile RPGs have generally been limited to top-down adventure games in the style of Pokemon or Phantasy Star.
With Final Fantasy IV, however, Square Enix has taken things to the next level. It looks and plays like one of the classic Playstation Final Fantasy games, and is as good as some of the best RPGs on the Nintendo DS.
This definitely isn't one for a quick 5 minute session, but it's recommended for any looking to sink a few hours into a mobile game.
Final Fantasy IV: iOS | Android
---
What are your favourite retro games on mobile? Let us know in the comments.