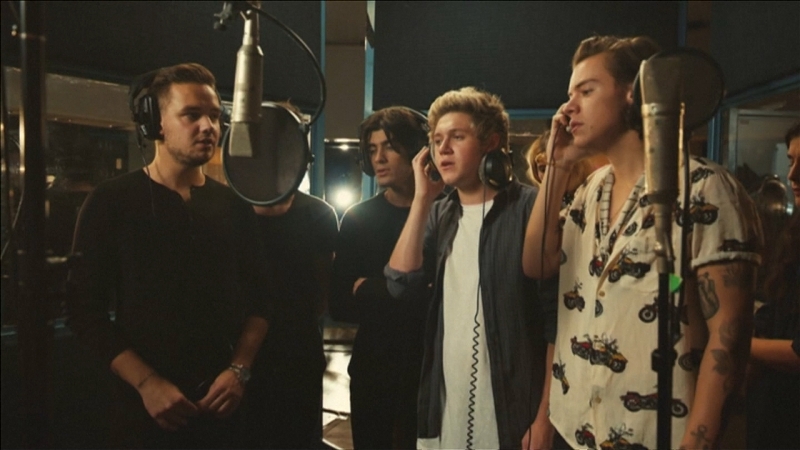 This week's music news: One Direction are more popular than The Beatles and Elvis
2015 is finally here! And…erm, not a lot has changed. No hoverboards. No flying cars. No time-travelling DeLoreans.
There has been a bit of music news though, so we best get to it, eh?
---
One Direction more popular than The Beatles and Elvis
Yes, it's true. One Direction are officially more popular than The Beatles and Elvis…on eBay. Had you panicking there for a second, didn't we?!
According to reports, the pop tykes sold 142,000 items of memorabilia on the auction site over the past 3 months. Elvis sold 50,000, while The Beatles managed 36,000.
---
The richest cowman on Earth works at Glastonbury
Given the popularity of his annual festival, lovely old Michael Eavis – the original organiser of Glastonbury – should be the richest farmer in the world.
As it turns out, he isn't. Eavis recently revealed that he pays himself just £60,000 for his role in the festival, despite it pulling in profits of over £32 million. He then went on to say that he pays his cowman more than that, which seems like an awful lot for a cowman to be earning. Where do we apply?
---
A Hard Ye's Night
Last year, we posted a list of our favourite weirdest musical collaborations. Had we written it today, we could have added another entry: Kanye West and Sir Paul McCartney.
Yep, Yeezy and Macca have collaborated on a song and it's actually pretty good. Only One sees the normally outlandish West singing a tribute to his late mother, with Sir Paul providing accompaniment on the organ.
The song was recorded during a session between the two last year, and there should be more to come (including a charming little ditty called P*** on My Grave).
Amazingly, it wasn't the song that caught the media's attention but a couple of tweets from alleged Kanye fans claiming that the song would be the making of the apparently-unknown McCartney. As it turned out, these were a hoax…
---
Lana Del Rey is going on her honeymoon
No, she hasn't got married (as far we know). Honeymoon is actually the name of her new album, which makes a nice change after the less-than-cheerily-titled Born to Die and Ultraviolence.
Ultraviolence only came out in June last year, but Del Rey claims to have 9 tracks ready for the latest record already. There's no official release date as of yet, but we'd be surprised if it wasn't with us by the end of 2015.
---
A new Slipknot album next year?
Lana Del Rey isn't the only one who's been busy recently. Slipknot, who kick off their UK tour later this month, recently returned with the brilliant .5: The Grey Chapter – their first album in 6 years.
Luckily, we won't have to wait as long for the next album. According to guitarist Jim Root, the band are hoping to start recording their new album later this year.
Want to sell some CDs? Give musicMagpie a try. Just click here to get started.