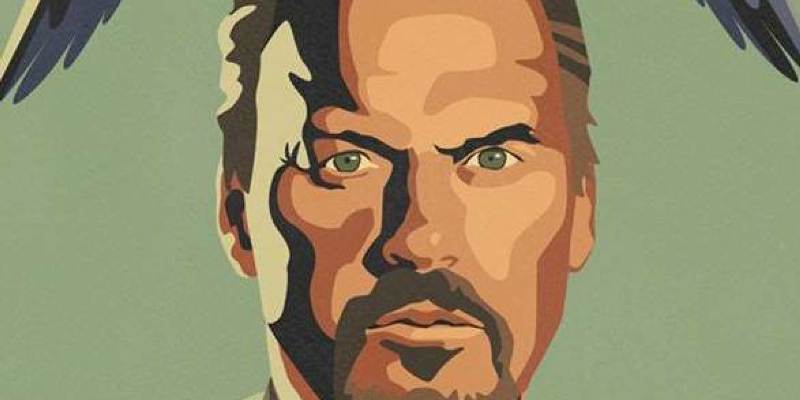 January's new releases
January is always a bumper month for new releases, with the year's Oscar contenders (a few of which have been out Stateside for a while) finally hitting our shores and a lot of musicians making an early play for domination of the airwaves.
---
Movies
1st January
Birdman
This tale of a washed-up actor, who used to star in a major superhero franchise, attempting to revive his career is being tipped to sweep up at the Oscars, which is as good as reason as any to go and check it out. The all-star cast includes Michael Keaton, Emma Stone, Edward Norton and Zach Galifinakis.
The Theory of Everything

A biopic of Stephen Hawking's relationship with his first wife, Jayne, and his struggle with illness. Lead actor Eddie Redmayne has been tipped for an Oscar for his performance as Hawking.
The Woman in Black: The Angel of Death

A poor group of orphans are moved from their home in London to a creepy house in the country. Unfortunately, that house turns out to Eel Marsh House, where Daniel Radcliffe had the life scared out of him in the first film. This one probably won't win any Oscars, although it looks quite scary.
---
8th January
Taken 3

Bryan Mills is back, although he's the one being pursued this time after being framed for a murder he didn't commit. If you've seen either of the previous films, you'll know what to expect here.
---
9th January
Foxcatcher

Steve Carrell is unrecognisable as Olympic wrestling trainer John du Pont in this disturbing real-life tale of the Foxcatcher wrestling team, and du Pont's relationship with its two biggest stars, the Schultz brothers (played by Channing Tatum and Mark Ruffalo).
Into The Woods

This modern twist on the Brothers Grimm fairy tales sees Meryl Streep place a curse on a baker and his wife. To break the curse, they must find various items from fairy tales.
---
16th January
American Sniper

Clint Eastwood directs this drama, which is based on the true story of one of the US army's greatest snipers. Bradley Cooper stars as Navy Seal Chris Kyle, while Sienna Miller portrays his wife.
Wild

Another real-life story! Reese Witherspoon plays Cheryl Strayed, who goes on a remarkable 1,100 mile solo hike to get over a recent catastrophe.
---
23rd January
Mortdecai

Get ready, everyone: it's time for the annual 'Johnny Depp wearing a silly costume and putting on a funny voice' movie! To be fair, Mortdecai – in which Depp plays an art dealer searching for a painting which hides the code to a lost bank account filled with Nazi gold – does look pretty funny. Depp fans won't want to miss it.
Ex Machina

Directed by Alex Garland, who wrote 28 Days Later and Sunshine, Ex Machina follows a young coder who takes part in an experiment to interact with the world's first true artificial intelligence.
The Gambler

Mark Wahlberg fronts this remake of the James Caan film of the same name, which sees an English lit professor and gambling addict get in very, very deep with some very nasty people.
---
30th January
Big Hero 6

Disney's latest animation is essentially The Avengers for young kids, with lovable robot Baymax and his prodigy Hiro forming a band of heroes to protect the Earth. Grownups will love it too.
Inherent Vice

Paul Thomas Anderson, of There Will Be Blood and The Master fame, directs this 1970s noir tale, which follows a drug-taking detective (Joaquin Phoenix) as he investigates the kidnapping of an ex-girlfriend.
---
Music
12th
Panda Bear Meets the Grim Reaper – Panda Bear

The founding member of Animal Collective releases his 5th solo album, which apparently takes its inspiration from, among other things, 1990s hip-hop.
---
19th
The Mindsweep – Enter Shikari

The 4th album from St. Alban's premier electronic hardcore band. Their last album came agonisingly close to hitting #1 on the albums chart; can they do it with The Mindsweep?
American Beauty/American Psycho – Fall Out Boy

After their successful return in 2013, Fall Out Boy are back with another round of high-energy pop punk.
The Pale Emperor – Marilyn Manson

Best known for his shock rock, Manson's latest album is apparently heavily influenced by the blues and 'retro biker rock'.
---
26th
Uptown Special – Mark Ronson

After Uptown Funk more or less took over the world's collective ears at the end of 2014, Mark Ronson will release Uptown Special towards the end of January. Guests include Andrew Wyatt, Kevin Parker and Stevie Wonder.
Sucker – Charli XCX

After writing megahit I Love It for Icona Pop and co-writing Fancy with Iggy Azalea, Charli XCX is set to release her 3rd album, the charmingly-titled Sucker, at the tender age of 22.
Title – Meghan Trainor

If Trainor's two lead singles from Title, All About That Bass and Lips Are Movin', are anything to go by, this album will undoubtedly be a lot of people's guilty pleasure in 2015.
Modern Nature – The Charlatans

The 12th studio album from The Charlatans, and their first in 5 years, promises to be an uplifting bout of indie rock.
---
Games
2nd
Captain Toad: Treasure Tracker

After spending years in the background of various Super Mario game, the ever-lovable Captain Toad finally gets his own game, a puzzle-based spin-off of his levels from Super Mario 3D World.
---
30th
Dying Light

From the developers of the original Dead Island, Dying Light is a survival horror in which zombies are docile and easily conquerable by day, but terrifying and ridiculously strong by night.
---
Electronics
6th – 9th
CES
One of the world's biggest tech conferences kicks off next week, with all manner of wearables, tablets, TVs, smartphones and consoles set to be unveiled for the year ahead.
---
DVDs
5th: Left Behind, Deliver Us From Evil
12th: Boardwalk Empire Season 5, Lucy, Before I Go to Sleep, Nas: Time is Illmatic
19th: Boyhood, A Most Wanted Man, The Riot Club
26th: The Boxtrolls, What We Did On Our Holiday, The Equalizer, A Walk Among The Tombstones, Wish I Was Here
---
Got any DVDs, CDs, Games or Electronics you want to sell? Click here to find out how much you could make for them with musicMagpie!