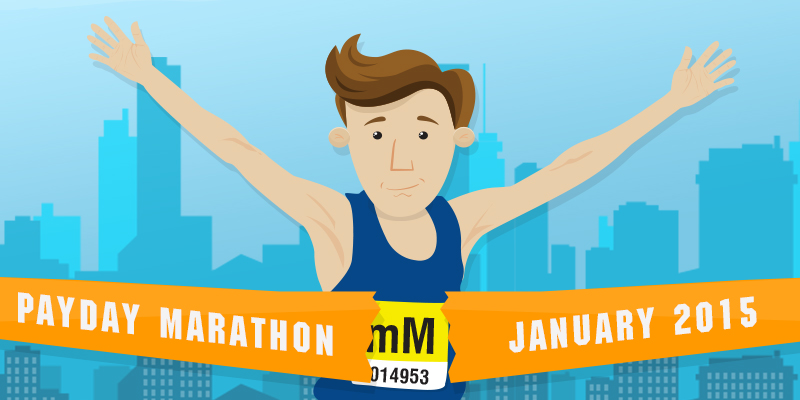 How your unwanted stuff can help you through this marathon month
January is easily the worst month of the year. Christmas is over, we're all back at work and, to top it all off, the bills keep piling up.
Oh, and payday is still 15 days off for most of us.
It's not all doom and gloom though, because you've got a hidden reserve of untapped cash right under your nose: your unwanted CDs, DVDs, Games and Electronics.
Yep, decluttering is a great way of giving yourself a bit of financial breathing space – and it can make you feel happier too!
Here are a few ways you can get the best value for your unwanted stuff.
---
 CDs
Clearing out your CD collection can be difficult because music is an emotional experience; it's completely natural to feel emotionally attached to our CDs, even if said CD is Ricky Martin's Livin' La Vida Loca.
If you aren't listening to a CD, though, there isn't much point holding onto it – you'd be better off making a bit of cash for it. Take a look through your collection and consider selling anything you haven't listened to for a long time.
Other common reasons for selling CDs include outgrowing a band or a hanging dread that someone will discover one of your embarrassing albums. Check out this post for some more CD decluttering tips!
---
DVDs
Picking out the films you don't watch anymore is easy; it's selling the DVDs that you don't realise you aren't watching that's hard.
They exist in every DVD collection, the films you own but don't really think about. And they're usually the DVDs that get missed during decluttering.
The best way to root out these hidden sources of cash is to re-organise your collection so that the DVDs you don't watch end up near the backend of your collection. Check out a few of the organising methods in this post if you need a few pointers.
If you got any new DVDs over Christmas, try selling 2 DVDs for every new film you got. Not only will you make more cash, but you'll have more space too.
---
Games
One of the main reasons people hang onto their games is that they haven't completed them yet.
Well, here's some good news for you: most people never complete the games they buy anyway. According to advice given to an employee at Activision, 90% of people will never see the end of a game they start playing (unless they watch it on YouTube). A talk at the 2014 Game Developers' Conference suggested a similar theme.
Basically, don't be averse to selling a game you don't play but haven't completed yet. Most of us never complete them anyway!
---
Electronics
As more and more of us start buying more and more devices, electronics are becoming a major cause of clutter. Our recent Nation of Clutter study found that the average home has 3 old mobile phones hidden away.
The longer you leave your old electronics hidden away, the less they'll be worth. So, sell your laptop, phone, tablet, console or anything else you don't use anymore.
Why not find out how much you could make for your unwanted stuff? Just click the button below to start selling, or click here to download our iOS or Android app.
If you need any further decluttering tips, or just need a bit of motivation, check out the below posts.
http://192.168.3.178/2014/10/24/how-to-motivate-yourself-for-a-half-term-decluttering-session/
http://192.168.3.178/2014/08/28/6-surprisingly-easy-decluttering-tips/