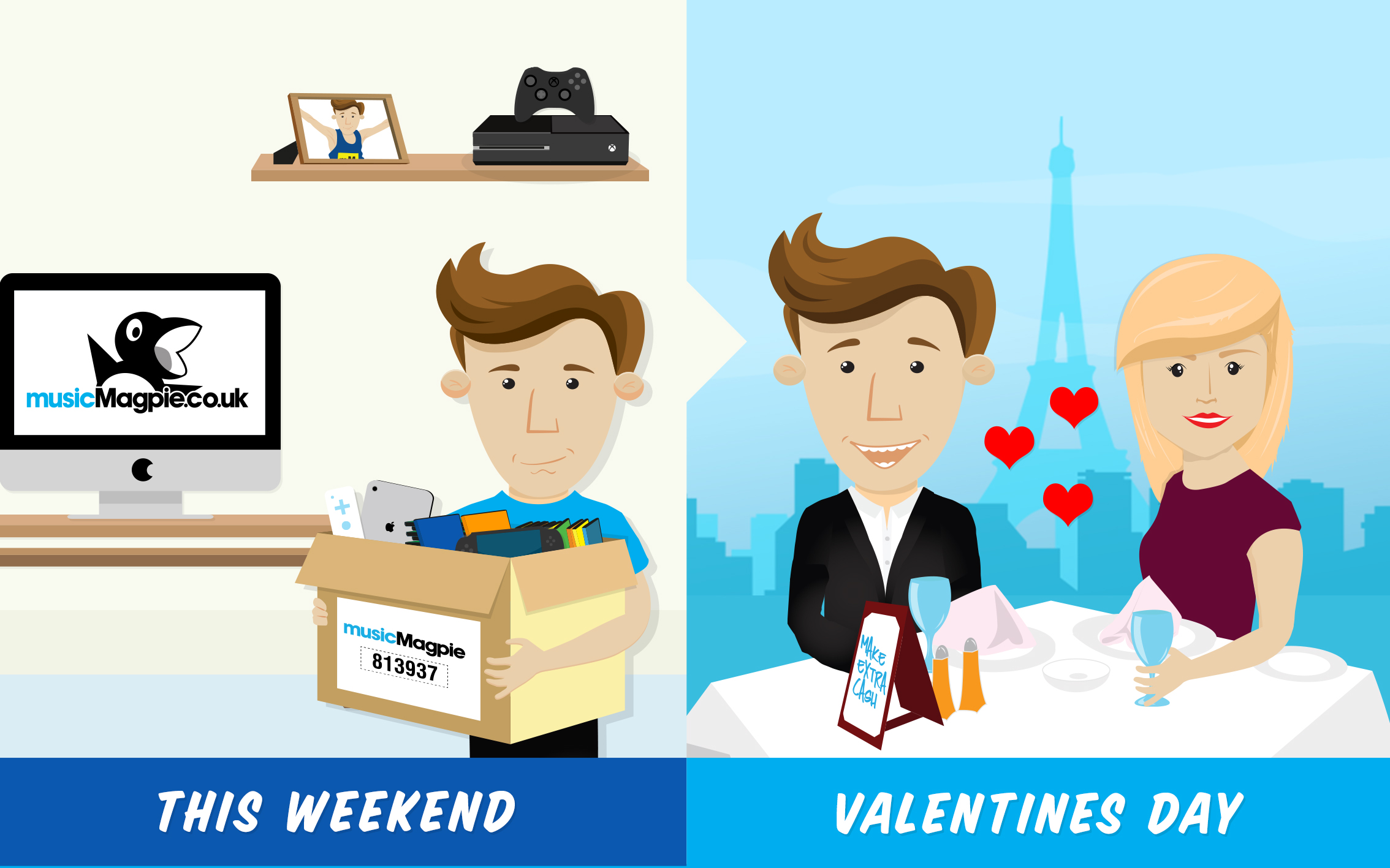 6 top Valentine's Day decluttering tips (that will make you more attractive – possibly…)
Valentine's Day is just over a week away; you didn't forget, did you?
Well, even if you did, you've still got time to pop out, buy a present and organise a candlelit dinner at your place (presuming you've got a date; you'll need to get busy this weekend if you haven't!).
Before you go inviting your better half over for tea and romance, though, you should probably have a bit of a tidy up. Here are a few reasons to have a pre-Valentine's declutter.
---
Get rid of embarassing CDs & DVDs
We've all got them: the CDs & DVDs we loved when we were a bit younger but wouldn't dare tell our friends we enjoyed. They could be the difference between lifelong love and a disaster date, so make sure you a) hide them or b) get rid of them for good with musicMagpie. Don't worry, we won't tell anyone you had them…
---
Clear space for impromptu displays of love
Romance can strike at any time, so you'll want to make sure you have space for impromptu displays of love, whether that's a nice cuddle on the sofa or…erm, something a bit more amorous. Either way, you don't want loads of clutter cramping your style so make sure you get rid of it!
---
Feng shui: it works!
Feng shui aims to allow energy to flow around your home in the most efficient way possible and – believe it or not – love is one such energy! Here's a handy guide to feng-shui'ing your home for optimum love possibilities (spoiler: it doesn't involve having loads of stuff in your house).
Alternatively, check out our surprisingly easy guide to Feng Shui.
---
No-one likes an unclean house
We're an open-minded bunch here at Magpie, but we're fairly certain that most people find a messy home a turn-off; you never saw Romeo and Juliet or Ross and Rachel get it together on a bed of takeaway boxes and old DVDs, did you? Clean everything in house from top to bottom and watch your chances of romance go through the roof.
---
Advertise your best qualities
A date is essentially a job interview, except instead of trying to land a new role you're trying to land a new person to share your life with (hopefully). You want to advertise your best qualities, as you would in a job interview, and it turns out people quite like folks who are well-organised and tidy!
---
Declutter every day before the big one
So, you've decided that decluttering before Valentine's Day is probably a good idea. How do you actually go about it? Well, we've posted a couple of guides in the past (all of which you can read by clicking here) but it boils down to this: clear up a little bit every day (20 mins or so would be fine), and divide your decluttering into a room-by-room operation.
---
Have you got any decluttering tips to share with your fellow lovestruck readers? Let us know in the comments.