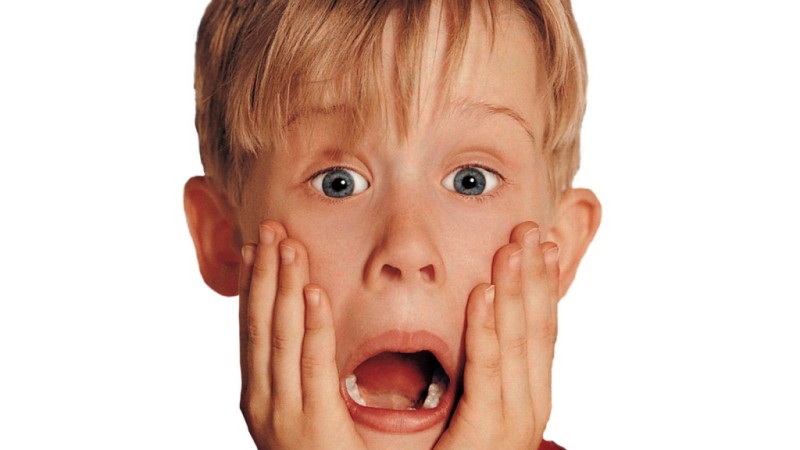 5 actors who formed incredibly weird bands
Every now and again, famous actors get the urge to form a band. Most of them are pretty forgettable – Russell Crowe's 30 Odd Foot of Grunts, Keanu Reeve's Dogstar – while others are actually okay – Jared Leto's 30 Seconds to Mars, for example.
Some, though, are just plain weird.
---
James Franco – Daddy
When he's not nearly causing global conflict, James Franco is a fairly serious artiste. His latest project is a tribute to The Smiths called Let Me Get What I Want, which he is releasing with his band Daddy.
Rather than playing a few covers, though, Franco has recorded himself reading his own Smiths-inspired poems over a moody electronica backdrop. Basically, he's playing songs based on poems based on songs. See, told you he was arty.
Amazingly, Daddy isn't the weirdest actor-fronted tribute act around. Nope, that honour goes to…
---
Macaulay Culkin – The Pizza Underground
Macaulay Culkin, the kid from Home Alone (he's 34 now, by the way), fronts The Pizza Underground, a lo-fi tribute to Lou Reed and The Velvet Underground with frequent references to everyone's favourite Italian treat. Songs include Waiting For My Delivery Man, Pizza Gal and All The Pizza Parties. We promise we're not making this up.
Unfortunately, one of the band's recent jaunts to these shores didn't end too well; they were booed off stage after 15 minutes in Nottingham and pelted with beer.
---
Ryan Gosling – Dead Man's Bones
Imagine Tom Waits singing songs about the Addams Family with a children's choir and you've pretty much got Dead Man's Bones, a collaboration between Ryan Gosling and LA musician Zach Shields inspired by their mutual love of, among other things, The Haunted Mansion ride at Disneyland.
2009's self-titled album is the band's sole release to date. Gosling shot to global superstardom shortly after and, sadly, not much has been heard of the band since.
---
Jada Pinkett Smith – Wicked Wisdom
While her husband is best known for his cheerful rap ditties, Jada Pinkett Smith prefers her music a bit heavier. Well, a lot heavier actually.
Pinkett Smith is the lead singer for Wicked Wisdom, a nu-metal band that peaked in popularity in the mid-2000s. At the height of their success, they performed at Ozzfest and landed slots on numerous US talk shows.
The band are still together, which means our dream of hearing Big Willy freestyling over some brutal riffs is still alive. Come on guys, make it happen!
---
William Shatner
Alright, so he's technically a solo artist, but Shatner's spoken word covers of famous songs over sparse instrumentation are so legendary that it'd be a crime to leave him out.
Are they rubbish? Are they inspired? That depends on your tastes, we guess, but there's something strangely compelling about Shatner's baritone retellings of classic tunes.
Either way, the artist formerly known as Kirk hasn't done too badly for himself musically with his cover of Bohemian Rhapsody currently featuring on a holiday advert. Lovely stuff.
---
If you're having a clear out, don't forget you can sell your CDs with musicMagpie. Just click below to get started!