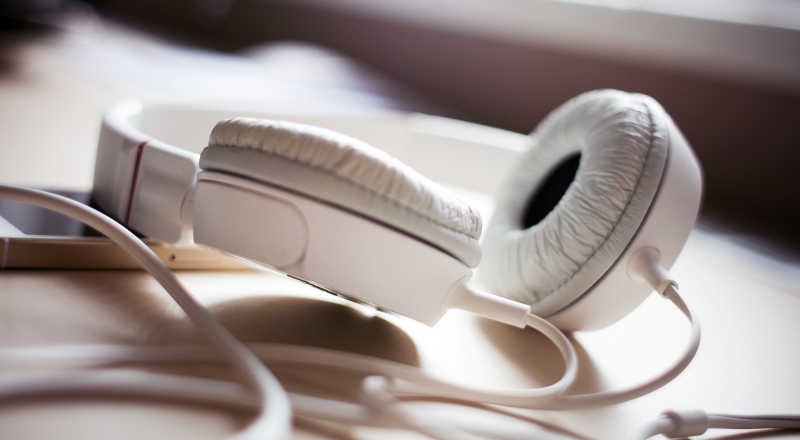 Will Mumford and Sons' new musical direction be a hit or a miss?
The new Mumford and Sons album came out yesterday and shock horror, it features NO banjos!
Instead, Marcus Mumford and co have gone for a more straightforward arena rock sound, with synths and drums replacing double bass and accordions.
Reaction so far has ranged from the positive (quite a lot of reviewers like it) to the furious (#bringbackthebanjo, for example). But will Mumford and Sons' style change pay off? We opened the history books and looked at a few other bands who made massive style changes to find out…
---
Radiohead
Once upon a time, Radiohead were a lovely bunch of lads from Oxfordshire who played radio-friendly, although slightly depressing, alternative rock. They had a ma-hoo-sive hit with Creep.
They gradually evolved with The Bends and OK Computer, but largely stuck to their guitar-focused rock.
And then Kid A happened. The guitars were replaced by synths, drum machines, brass bands and something called an Ondes Martenot, while the music was influenced by krautrock, jazz and dance music as much as alt-rock. The world lost their minds.
How did they do? Kid A went to #1 in the UK and the US and is frequently included on Best Album of All Time lists, despite some critics claiming it was a commercial suicide note. Radiohead went on to become one of the most influential bands of all time, despite never hitting the heights of Kid A again.
All in all, it went pretty well!
---
The Beatles
The original masters of the musical style change, the Fab Four went from cheery pop like She Loves You in the early 60s to psychedelic rockers like Tomorrow Never Knows a few years later thanks in no small part to certain substances…
How did they do? They became one of the most influential bands of all time. No pressure, Mumford and Sons.
---
Skrillex
Before he was Skrillex, Sonny Moore was the lead singer of metalcore outfit From First to Last. Look, here he is in a video:
A few years later, he swapped screaming for bass and beats and the rest, as they say, is history.
How did he do? Well, he's one of the world's biggest DJs and is worth an estimated $28 million despite having a really stupid haircut. You be the judge!
---
Snoop Lion
In 2012, after years of rapping about life in the hood and a certain green substance, Snoop Dogg underwent a spiritual transformation and became a Rastafarian. Apparently, this meant he had to change his name to Snoop Lion and release a reggae album.
How did he do? Reincarnation, Snoop's sole album under the Lion moniker, didn't do too badly, receiving mixed reviews from critics. He did, however, manage to annoy quite a few Rastafarians – including Bunny Wailer of The Wailers.
Either way, he's back to being Snoop Dogg again and his latest album, Bush (you can't teach an old dog new tricks, after all) is out this month.
---
30 Seconds to Mars
Jared Leto and the gang have changed style almost as much as Jared has changed his hair: they started off playing space-influenced progressive rock, moved onto radio-friendly alt rock before settling on electronically-influenced alternative pop.
How did they do? Very, very well – although that might be down to Jared Leto's own increasing profile. Their first album crawled in at #136 on the UK chart, while their most recent record, Love, Lust, Faith and Dreams charted at #5.
---
Beastie Boys
When they first formed, the Beastie Boys were a hardcore punk band with a distinct lack of melody. They then made a huge leap and start making hip-hop. Did it pay off?
How did they do? The first hip-hop album ever to hit #1 in the US and over 44 million albums sold worldwide suggests shifting to hip-hop was a fairly sound move for the Beasties.
---
Bring Me The Horizon
While they aren't exactly One Direction, Bring Me The Horizon headline arenas and get airplay on Radio 1. Yet just 9 years ago, they were making music like this (warning: naughty words!).
Here's their most recent single Drown for comparison.
How did they do? Very well, with their most recent album Sempiternal hitting #3 in the UK… although it was a given seeing as most people don't like hearing people scream about plagues and such.
---
So, all in all, things are looking pretty rosy for Mumford and Sons. But what do you think of their banjo-less new album? Let us know in the comments!
Want to sell CDs? Click the button below!