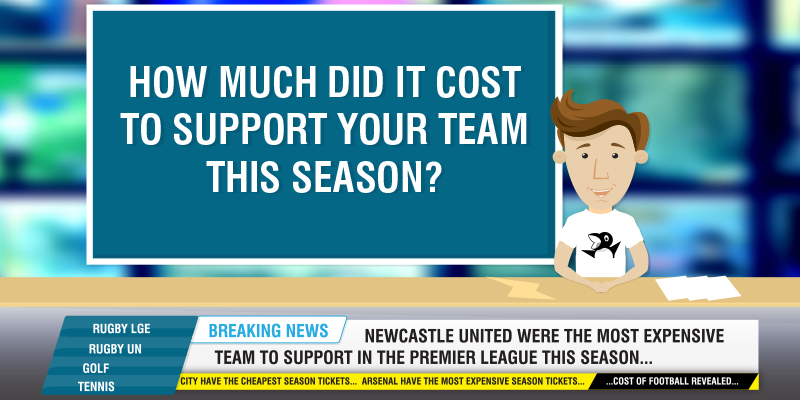 Football: The Beautiful But Very Expensive Game
It's no secret that football is awash with money, from rich young players who swan around in leopard-print Bentley's to obscenely well-off owners who think nothing of spending millions of pounds on a player who turns out to be as good at football as a blindfolded dog with a fear of round objects.
But how much does it cost to support your favourite team? We decided to find out, and the results aren't pretty – especially if you're a Newcastle United fan (although, let's be honest, Geordies are used to ugly results after John Carver's reign). The Toon came out on top of our 'Most Expensive Team to Support' table, with away travel and tickets ramping up the cost of following our fellow Magpies.
Click the link below to find out how much it cost to support your team this season – the results are surprising!