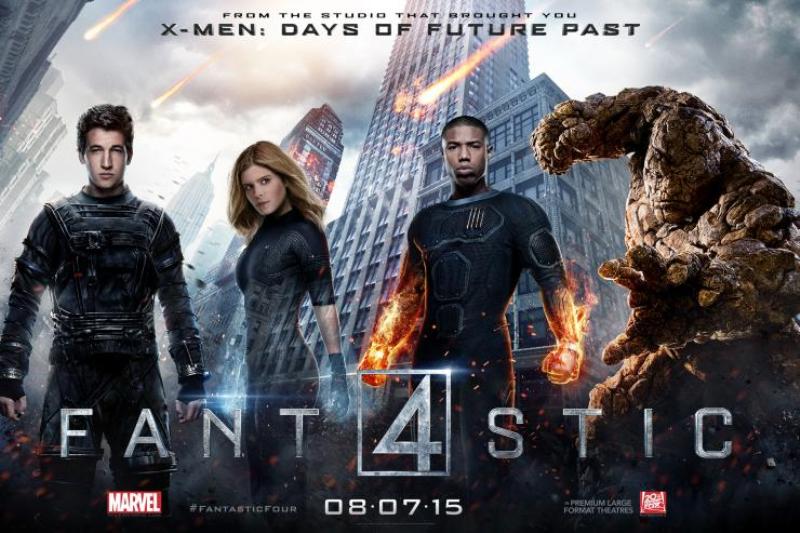 August New Releases: Movies
We're coming to end of blockbuster season at the cinema, but there are still plenty of massive films coming out this month (as well as a few smaller gems).
Thursday 6th
Fantastic Four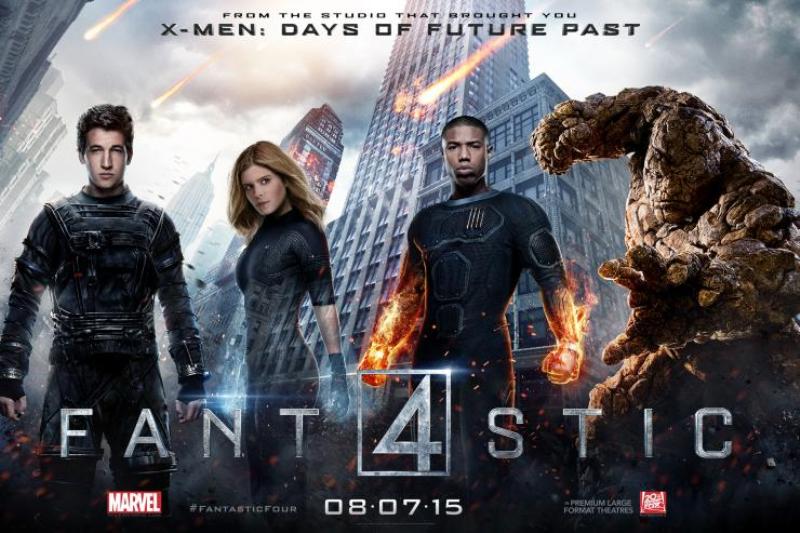 Stars: Miles Teller, Kate Mara, Michael B. Jordan, Jamie Bell
The long-awaited reboot of Marvel's first family finally hits our screens. Fantastic Four explores the origins of the team, before pitting them against their greatest enemy Doctor Doom. While some of the build up to the film has been negative, the strong cast and dark tone could make this the surprise hit of the year.
---
Friday 7th
The Gift
Stars: Joel Edgerton, Jason Bateman, Rebecca Hall
Joel Edgerton stars and directs in this thriller, which follows a young couple as their world is destroyed by a 'gift' and a troubling secret from an old high school friend.
The Diary of a Teenage Girl
Stars: Bel Powley, Alexander Skarsgård, Kristen Wiig
Don't let the title fool you: this comedy-drama isn't a teeny-bopper flick, and it has an 18 certificate to prove it! The Diary of a Teenage Girl follows a teenage artist in 70s San Francisco as she starts an affair with her mum's boyfriend. Uh-oh…
---
Wedsnesday 12th
Pixels
Stars: Adam Sandler, Kevin James, Michelle Monaghan, Peter Dinklage, Josh Gad
A group of aliens attack the earth in the form of massive video game characters and it's up to…erm, Adam Sandler and the bloke from Paul Blart: Mall Cop to save us.
Pixels hasn't received the best reviews in the US, but fans of Sandler's brand of humour will enjoy it.
---
Friday 14th
Absolutely Anything
Stars: Simon Pegg, Kate Beckinsale, Robin Williams and every living member of Monty Python

Simon Pegg plays a man bestowed with the power to do absolutely anything by aliens, including talking to his dog (voiced by the late great Robin Williams). Keep an ear out for the members of Monty Python as the aliens too!
The Man from U.N.C.L.E
Stars: Henry Cavill, Armie Hammer, Alicia Vikander
Guy Ritchie's remake of the classic 60s spy drama sees CIA agent Napoleon Solo and KGB operative Illya Kuryakin team up to take down a criminal organisation with nuclear ambitions.
Trainwreck
Stars: Amy Schumer, Bill Hader
Amy Schumer plays a free-spirited magazine writer with a fear of commitment – until she meets a nice guy who makes her rethink her life (even though she might not want to). Judd Apatow directs.
---
Friday 21st
The Bad Education Movie
Stars: Jack Whitehall, Harry Enfield
The trend for turning sitcoms into movies continues, with Jack Whitehall's cult BBC3 comedy the latest to get the big screen treatment. Mr Wickers and his class go on one last school trip as they come to end of their GCSEs.
Paper Towns
Stars: Cara Delevingne, Nat Wolff
Adapted from a novel by John Green (The Fault in our Stars), this teen coming of age tale follows a young man who embarks on a hunt for his missing neighbour (who looks like a model and who he might fancy a little bit).
Sinister 2
Stars: James Ransone, Shannyn Sossamon, Robert Daniel
The sequel to 2012's box office hit is slightly lower-key but still looks terrifying nonetheless. A family move into a new house that just happens to be marked for death. Oh crikey…
Vacation
Stars: Ed Helms, Christina Applegate, Skyler Gisondo
Rusty Griswold of National Lampoon's Vacation fame (this is a sequel) takes his family on a trip to Walley World. Things get progressively worse (and funnier) from there…
---
Friday 28th
Straight Outta Compton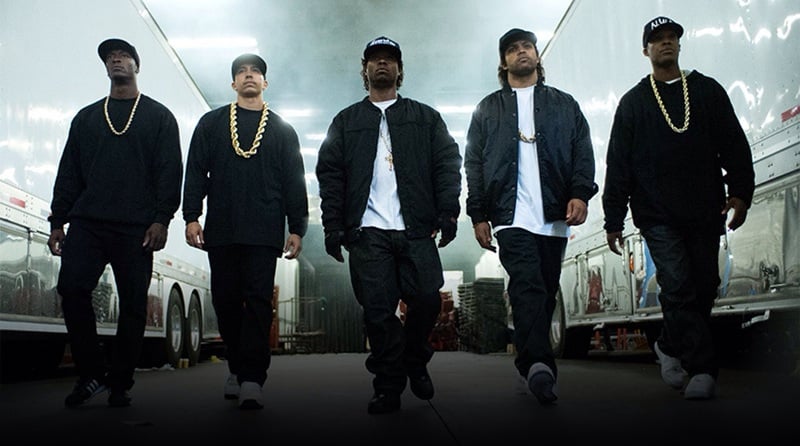 Stars: O'Shea Jackson Jr, Corey Hawkins, Jason Mitchell, Neil Brown Jr, Aldis Hodge
A biopic exploring 'the world's most dangerous group' N.W.A, as they go from the streets of Compton to international stardom and notoriety. Fun fact: Ice Cube is played by his real-life son!
We Are Your Friends
Stars: Zac Efron, Jon Bernthal, Emily Ratajkowski
Max Joseph of Catfish fame directs this tale of a DJ (played by Zac Efron) looking to make it big in the world of electronic music. Imagine a slightly more cheery 8 Mile for the Aviici generation.
Hitman: Agent 47
Stars: Rupert Friend, Zachary Quinto, Hannah Ware
Hollywood has another go at the Hitman video game franchise, with Rupert Friend donning the bald cap and suit this time around. 47 teams up with a woman to hunt down her father.
---
DVDs
3rd: The Divergent Series: Insurgent, Woman in Gold, The Spongebob Movie: Sponge out of Water
10th: The Water Diviner, Run All Night, Get Hard
17th: Wayward Pines, The Knick, Paul Blart: Mall Cop 2
24th: Cinderella, Child 44
31st: Far From The Madding Crowd
---
If your film collection could do with freshening up, sell DVDs with musicMagpie! Just click below to get an instant price.