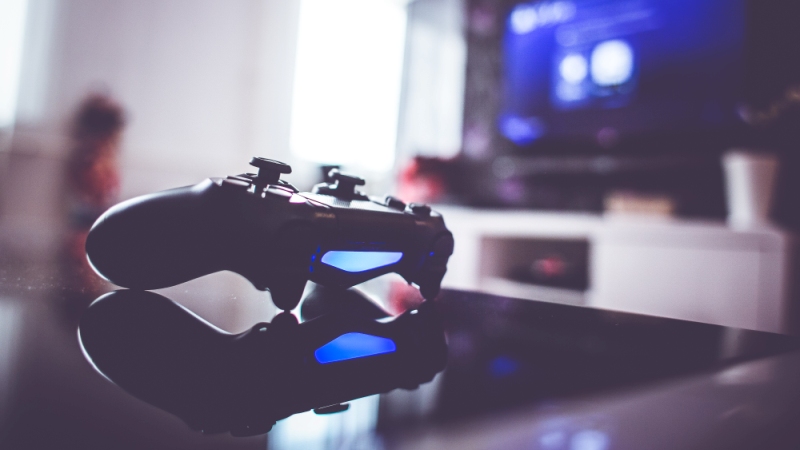 June's New Releases: Games and Technology
Gaming traditionally slows down over the summer because people are out enjoying the sun, but this month is surprisingly action-packed. With E3 round the corner, June should be a real treat for gamers.
Oh, and there's the small matter of Apple's Worldwide Developer's Conference too.
---
9th June
The Elder Scrolls Online: Tamriel Unlimited

The long-awaited MMO from the makers of Oblivion and Skyrim finally hits consoles. Draw the curtains and say goodbye to your life for the next few months.
---
12th June
Lego Jurassic World

Lego and dinosaurs – what more could you ask for?
---
19th June
Moto GP 15

The 19th will be a fine day for bike fans. First, we've got the annual installment of motorbikes going very fast around a track, Moto GP 15…
Le Tour De France 2015

…Then, we've got pedal-based fun around the continent with Le Tour De France. Beats donning your lycra and cycling in the rain, at least.
---
23rd June
Batman: Arkham Knight

The final instalment in the Arkham trilogy sees Bats taking on a fellow vigilante. Oh, and you get to drive the Batmobile!
Final Fantasy XIV: Heavensward

After years of distinctly average games, is this the year Final Fantasy regains its RPG crown? Early impressions suggest it has a fighting chance.
---
27th June
Yoshi's Woolly World

Mario's best buddy stars in this ultra-cute side-scrolling platformer. Kids will love it, and so will adults (in secret, after they've told their mates they're playing Call of Duty).
---
E3: 16th – 18th June

The world's biggest gaming event takes place this month, with loads of new games expected to appear. We should get a further glimpse at the likes of Battleborn, Black Ops 3, Doom, Deus Ex: Mankind Divided, Halo 5 and No Man's Sky, although the real excitement lies in what games will be unveiled for the first time: Fallout 4, Gears of War 4 and Uncharted 4 have all been rumoured. Who knows, maybe Half Life 3 will make an appearance too (don't hold your breath…)!
---
Apple WWDC: 8th – 12th June

After Google's slightly disappointing developer's conference, it's Apple's turn to unveil all the fancy stuff their technological wizards have been working on.
While we're not expecting a new phone to be unveiled, you can expect iOS 9, more information on iTunes Radio and Beats Music plus (fingers crossed) a new version of Apple TV.
---
Sell your electronics with musicMagpie today! Click below to get started.