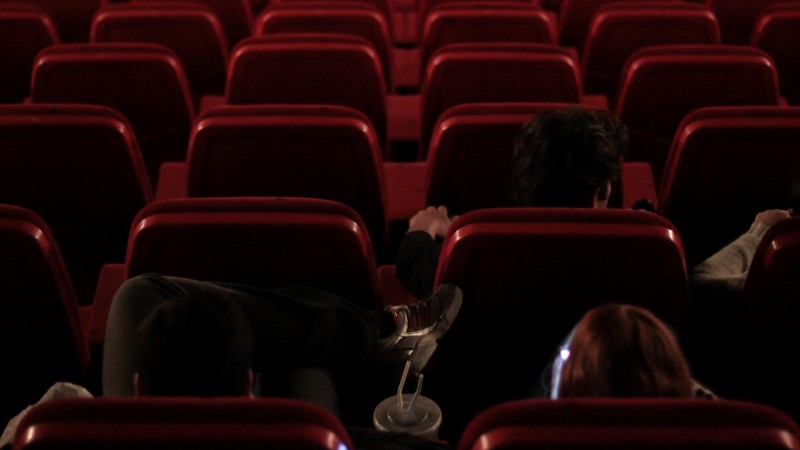 7 90s movie remakes that might actually be happening
The 90s were a wonderful time. So wonderful, in fact, that everyone has decided they want to recreate it, which is why we're getting all these remakes of 90s classics…
---
Ace Ventura
Here's something that might upset you: there might be an Ace Ventura remake and Jim Carrey won't be in it.
The good news is that Ace Ventura the remake is just a rumour at the moment, based on the fact that Morgan Creek Productions held onto the remake rights earlier this year.
Given that the Ace Ventura films were pretty much an excuse for Carrey to gurn around and do silly voices for an hour and a half, we're really not sure how it would work. Unless they do a *shudder* 'gritty reboot'…
---
Drop Dead Fred
The Drop Dead Fred remake has been in the works since 2009, when Universal announced a reboot with none other than Russell Brand in the role of Fred. There was even mention of 'a universe…of imaginary friends', pre-dating the oh-so-hot cinematic universe trend started by Marvel.
A lot has happened in the 6 years since, though. Rik Mayall, who starred in the original, sadly passed away;  Russell Brand's remake of Arthur flopped at the box office, which effectively ended his Hollywood career; and Russell became an internet revolutionary.
In short, this might not happen…but no-one has confirmed its dead either.
---
Men In Black
The Men in Black are coming back, but not as we know them. Announced in September, this reboot of Men In Black will have no Will Smith, no Tommy Lee Jones and presumably no catchy feelgood theme tune either 🙁
There are very few details on this one at the moment, apart from a persistent rumour that it will somehow tie into the Jump Street films. We're not joking.
---
Point Break
Unlike some of the films in this post, this is definitely 100% happening and there's nothing you can do to stop it.
The first trailer, released in May, caused all manner of online outrage. It's still about an FBI agent infiltrating a gang of surfers, although this time the surfers do other extreme sports too, which gives the film a perfect excuse to stage lots of ridiculous stunts.
Basically, imagine a Red Bull advert mixed with Fast and Furious and you've more or less got this. Actually, that doesn't sound too bad…
Point Break is released in January. We can almost hear the grumbles from here.
---
Jumanji
Yep, really. A remake of Jumanji is being released in 2016, which means that a) every film you once loved will be remade and b) you're getting really old.
There aren't any details on who will take on Robin William's role but the internet seems to have made its mind up on this one already. Let's just say they aren't keen and leave it at that.
---
The Crow
The remake of the film that inspired a generation of goths (and at least one professional wrestler) has been brought back from dead more times than poor old Eric Draven himself.
Until November, it was very much dead after Jack Huston, who was set to play the main character, decided to drop out.
Then came the news that the film is set to shoot in 2016 with no lead actor in place. Expect a legion of teenagers to start wearing black and white facepaint next year.
---
Power Rangers
There are already about 20 gazillion versions of the Power Rangers already, but this one appears to be a remake of the Mighty Morphin'  variety (AKA the best one).
It has been described as both 'mature' and 'grounded', but 'still playful'. Sounds dangerously like a gritty reboot to us; the Red Ranger as a hard-drinking maverick, anyone?
---
Which 90s movies would you like to see remade? Or would you rather Hollywood just left old movies alone? Let us know in the comments.
And if your DVD collection is getting out of control, don't forget you can get fast cash for your DVDs with musicMagpie. We'll give you an instant price and pay on the same day we receive your items; just click below to get started.