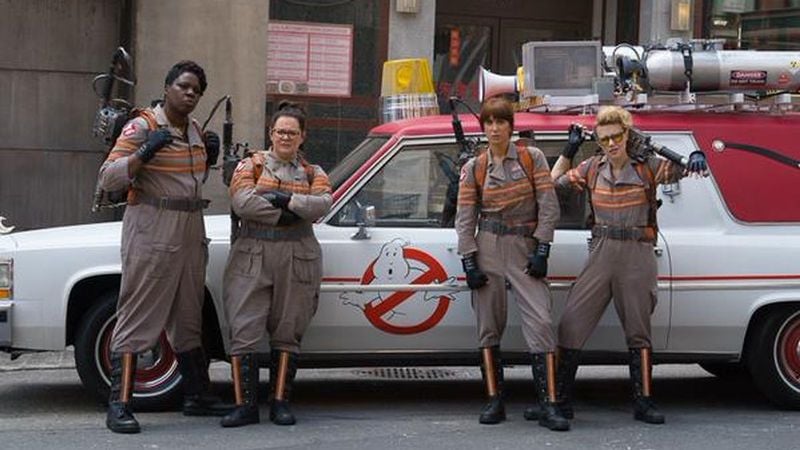 The 10 most anticipated movies of 2016
2016 is going to be a huge year at the cinema, with some potentially massive films coming out. Here's what we're looking forward to most. Tell us what you're looking forward to most in the comments.
---
Batman v Superman: Dawn of Justice
Release date: 25th March 2016
After what seems like an eternity, we'll finally get to see Bats and Supes duke it out on the big screen. This follow-up to Man of Steel sees Superman face up to the consequences of destruction of Metropolis, with half the world loving him and the other half – including a very angry billionaire dressed as a bat – hating him.
This is the kick off for the Justice League franchise, so no doubt the two will kiss and make up by the end and take on Jesse Eisenberg's Lex Luthor instead. Either way, we're excited to see how it all turns out.
---
Fantastic Beasts and Where To Find Them
Release date: 16th November 2016
The Harry Potter series had a magical knack for making lots of money, which meant another Potter film was very likely despite running out of books to adapt.
And so, we get Fantastic Beasts. It's a kind-of related spin-off based on a textbook owned by Harry Potter (yes, really), which follows a fictional author that chronicles magical beasts around the world. JK Rowling wrote it and Eddie Redmayne stars, so it should be good even if the link is contentious.
---
Captain America: Civil War
Release date: 29th April 2016
The other big 'superheroes fighting' movie sees Captain America and Iron Man heading up their own factions of the Avengers and having a bit of a scrap. They're bringing back-up too: Black Widow, Ant-Man and Hawkeye all appear, practically making this an Avengers film.
The big news, though, is the debut of Spider-Man in the Marvel universe. We can't wait!
---
Finding Dory
Release date: 29th July 2016
The sequel to Finding Nemo is finally out next year, 13 years after the original. This time, it's Dory trying to find her family, although her notoriously short memory means she has to rely on poor old Marlin for help.
Pixar has mixed form when it comes to sequels (Toy Story 2 was great, Cars 2 less so) but we reckon this will be one of their best yet.
---
Star Wars: Rogue One
Release date: 16th December 2016
Seeing as Disney are releasing a new Star Wars movie every year from now until the end of time, get used to constant Star Wars hype.
Rogue One is a spin-off focusing on a group of space explorers planning to steal the plans for a new intergalactic weapon called the Death Star or something. It's set before the events of A New Hope, which means there's a strong chance a certain heavy-breathing Sith Lord could make an appearance too…
---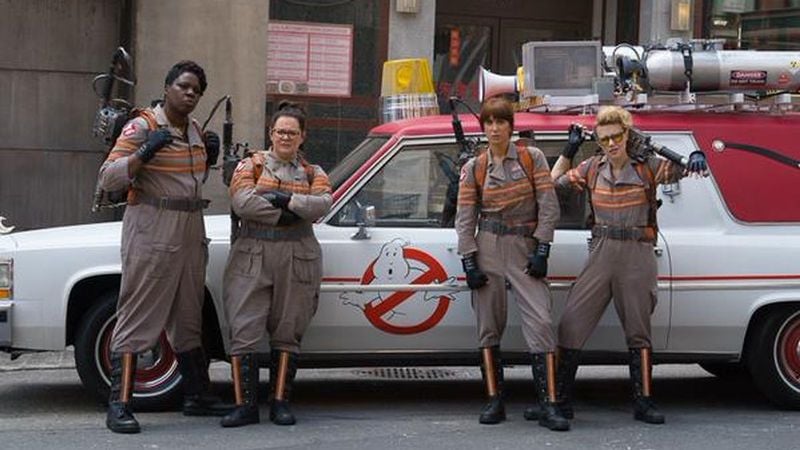 Ghostbusters
Release date: 15th July 2016
Ghostbusters 3 has been in the works for so long that most people thought pigs would fly before it ever actually happened.
Well, prepare to see a lot more flying bacon in 2016, because the Ghostbusters are back – albeit with a new line-up.
Kristen Wigg, Kate McKinnon, Melissa McCarthy and Leslie Jones are the team taking on New York's paranormal nasties, with Bill Murray, Dan Aykroyd and Sigorney Weaver set to appear too.
---
The Jungle Book
Release date: 15th April 2016
Disney are going to make so much money next year. On top of their Marvel and Star Wars releases, they're also releasing this live action remake of one of their most popular films of all time – and it looks fantastic.
You probably know the drill by now, but with incredible CGI and a big name voice cast including Idris Elba, Scarlett Johansson and Christopher Walken, this could be one of the best remakes ever.
---
Warcraft
Release date: 3rd June 2016
Video game movies are usually terrible, but Warcraft has a lot more going for it than your average adaptation. Firstly, it's based on one of the most popular games of all time, a game that happens to have a plot and mythology nearly as deep as Lord of the Rings.
Secondly, Duncan Jones of Moon, Source Code and being David Bowie's son fame is directing. Between this and Michael Fassbender's adaptation of Assassin's Creed, 2016 could be the year video game movies finally get good.
---
Suicide Squad
Release date: 5th August 2016
It's another superhero movie, but not as we know it. Suicide Squad follows a group of supervillains, including Harley Quinn (Margot Robbie) and Deadshot (Will Smith), who are enlisted by the government to perform top secret and extremely dangerous secret missions.
It'll also mark the first big screen appearance of Jared Leto's Joker. He has huge shoes to fill, but early footage has been promising. Ben Affleck has been spotted on set too, which means we might get a Joker/Batman scrap too!
---
Independence Day: Resurgence
Release date: 24th June 2016
The great 90s revival continues as those pesky aliens return to Earth for another pop at the White House. Jeff Goldblum stands between them and global domination, although he won't have Will Smith to help him this time.
---
Honourable mentions
Independence Day: Resurgence – the 90s revival continues as those pesky aliens return to Earth for another pop at the White House. Will Smith won't be there to help this time, although we will have Jeff Goldblum and lots of alien-technology-inspired weaponry.
Alice Through The Looking Glass – Tim Burton returns to Wonderland with Johnny Depp's Mad Hatter in tow.
The Magnificent Seven – Chris Pratt and Denzel Washington head up a gang of gunslingers protecting a small town from outlaws.
Sausage Party – Seth Rogen stars as a sausage on a mission to discover his origins. Jonah Hill and Michael Cera appear as fellow sausages, while Edward Norton plays a bagel. We promise this is 100% real.
---
Get cash for your DVDs! We pay on the same day we receive your items, which means you can spend sooner. Click below to get an instant price.