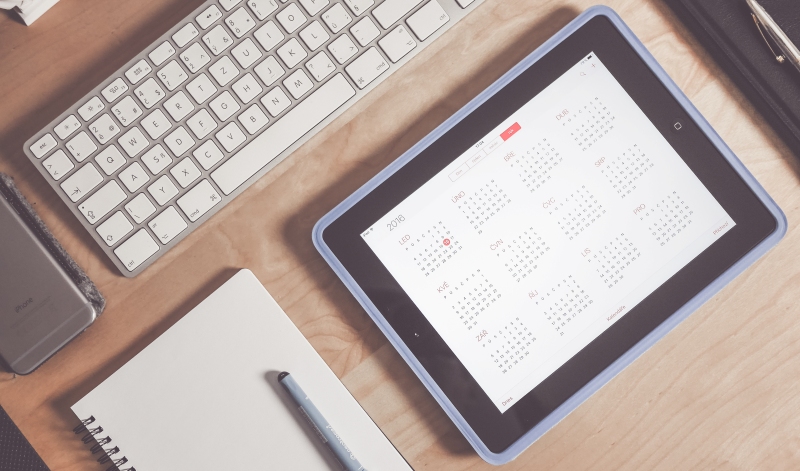 Is the new iPad worth it?
Apple product launches are typically grand affairs, so it was surprising when Apple announced the new iPad in a short press release a few weeks ago.
It was so subtle that you'd be forgiven for missing it entirely, although that may be the point; it turns out the new iPad isn't that different from older models (more on that later)…
The launch of the new iPad coincides with an overhaul of the iPad product range. Apple now sell three tiers of iPad: the iPad Mini, the iPad and the iPad Pro. The Air branding and numbering convention has been dropped entirely, presumably for simplicity.
So, what does the new iPad offer?
---
Design: have we met before?
The new iPad is more or less identical to the iPad Air 2; both have 9.7 inch displays, both have buttons in the same places and both come in Silver, Gold and Space Grey. They also have the same speakers and same rear-facing 8 megapixel and front-facing 1.2 megapixel FaceTime HD cameras.
There are a couple of subtle differences though. At 7.5mm, the new iPad is actually slightly thicker than the iPad Air 2 (6.1mm). It's also 7 grams heavier, which isn't a huge difference but slightly surprising when Apple seem committed to making their products as slim and light as possible.
The new iPad also has the same magnificent Retina display as the iPad Air 2, with one major difference: it doesn't have anti-reflective coating. If you've ever tried to use an older iPad in the sun, you'll know how much of an issue this can be.
---
Under the hood
The new iPad includes the A9 chip and M9 motion co-processor used by the iPhone 6s. Both are an improvement on the iPad Air 2's A8 and M8 processors, although only intensive gamers and power users will notice the difference.
Interestingly, a teardown by iFixIt revealed that the new iPad actually shares more in common with the original iPad Air than the Air 2. In fact, they claim it's basically the same build apart from the new chip and Touch ID!
---
Should you buy the new iPad?
The new iPad costs £339 for the Wi-Fi only 32GB model, with the price rising to £559 if you want the top end Wi-Fi and 4G 128GB model.
This is slightly cheaper than previous new iPad prices, although the iPad Air 2 is even cheaper (even though it's more or less the same tablet!).
Apple has discontinued the iPad Air 2, but we've got a huge range of refurbished devices at amazing prices on the musicMagpie Store. All of our refurbished iPad Air 2s go through extensive quality checks, come with 12 month warranty and are delivered to your door for FREE. If you want to buy an iPad, check out our range today!