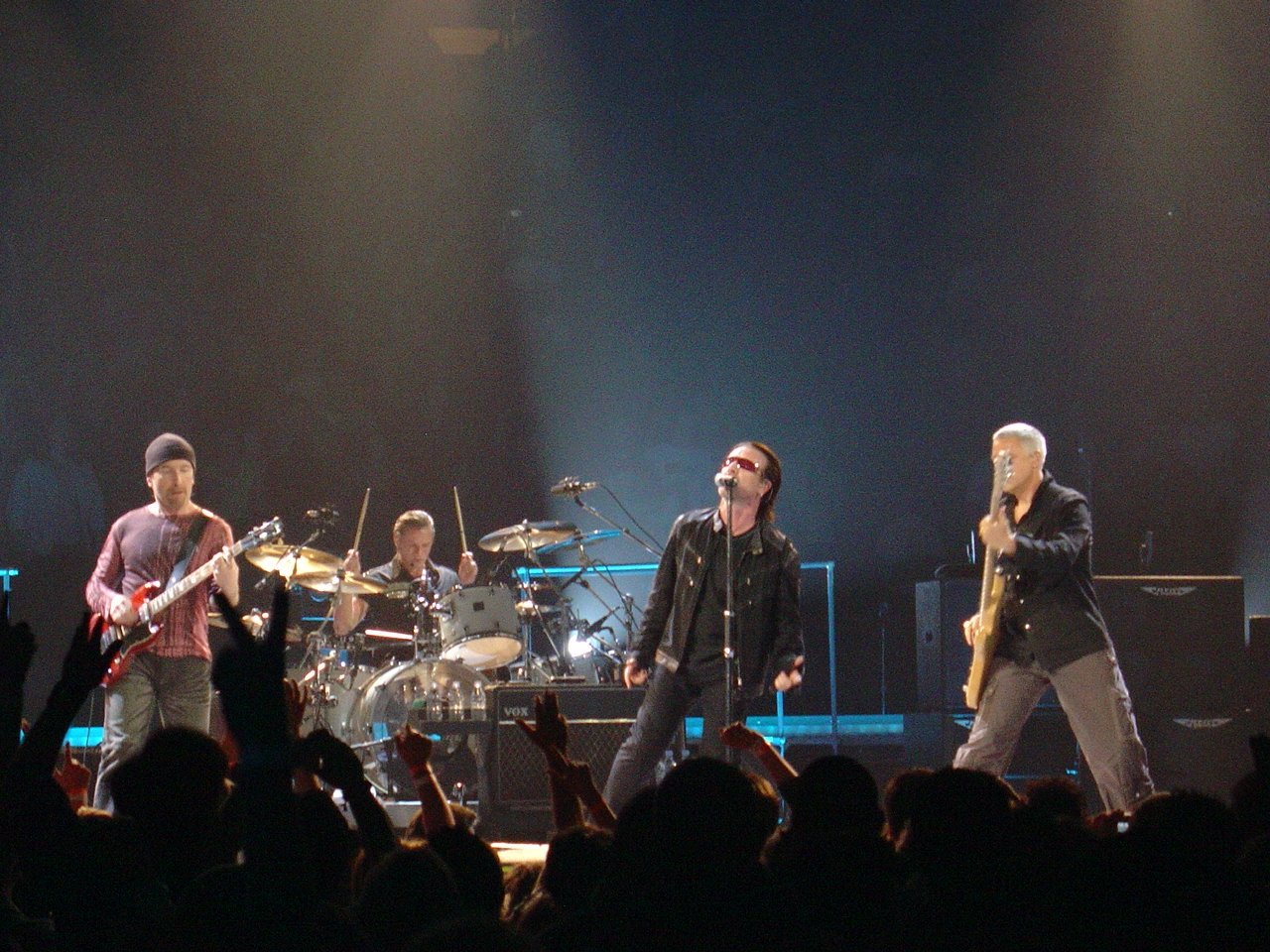 The highest-grossing concert tours of all time
Live music is special for a wide range of reasons: hearing your favourite song in the same room as your most-loved band, sharing the experience with hundreds of others and the incredible show that artists will put on. We've done the sums and compiled a list of the highest-grossing concert tours ever "" and one band come out on top in spectacular fashion.
---
Bruce Springsteen and the E Street Band: Wrecking Ball World Tour
$340.6 million
The tour to promote Springsteen's 17th album Wrecking Ball was the first without founding member of the E Street band Clarence Clemons, following his untimely death in June 2011. The tour spanned over 133 shows, split into 5 legs, starting on March 18 2012 and ending on September 21 2013. More than 200 different songs were performed "" including some returning classics.
---
The Police: The Police Reunion Tour
$362 million
Running from 28 May 2007 to 7 August 2008, The Police Reunion tour to mark their 30th anniversary was, at the time of conclusion, the third highest-grossing tour of all time. Unfortunately, it has slipped down the ranks but still sits firmly in the top 10. The Police played 151 shows including 94 in North America in their first tour since 1986.
---
U2: The Vertigo Tour
$389 million
Irish four-piece U2 are one of the most successful acts of all time so it's no surprise their fans flocked to their 2005 Vertigo Tour. That year, U2 sold out 110 concerts to become the highest-grossing tour of 2005. The support acts for this tour weren't too shabby either; they included Kanye West, Arcade Fire, The Killers and Pearl Jam.
---
Madonna: Sticky & Sweet Tour
$408 million
The Queen of Pop's eighth concert tour in 2008 and 2009 still remains as the highest-grossing tour by a female artist. The Sticky and Sweet Tour spanned over 85 shows to promote Madonna's 11th studio album Hard Candy. Madge split her concert into four parts: Pimp, Old School, Gypsy and Rave, each with a specific theme and setlist.
---
Coldplay: A Head Full of Dreams Tour
$413.6 million
Coldplay's current tour is still ongoing and due to finish in November 2017, when a live album of the tour will be released. A total of 124 shows will be played and if you attended their Mylo Xyloto Tour, you'll have a real feel for this one. Xylobands have made a reappearance, and their setlists are the perfect balance of new and old Coldplay.
---
Guns N' Roses: Not in This Lifetime"¦ Tour
$430.3 million
Who'd have thought Axl Rose and Slash would ever play together again? Not Rose, hence the name of the tour "" taken from an old quote by the frontman. The classic line-up have taken their tour across 8 legs (the tour will end in November 2017) and have paid tribute to Soundgarden singer Chris Cornell since their concert at Slane Castle, Ireland took place just days after Cornell's death.
---
AC/DC: Black Ice World Tour
$441.6 million
AC/DC's most successful tour to date took place between 2008 and 2010, covering a staggering 11 legs and 168 shows. High Voltage was played on the Oceania tour leg in 2010 in tribute to former frontman Bon Scott on the 30th anniversary of his death. Their three concerts at River Plate were filmed and recorded for a live DVD release.
---
Roger Waters: The Wall Live
$458.6 million
The Wall Live is the highest-grossing concert tour of all time by a solo artist. Roger Waters, co-founding member of Pink Floyd staged a tour to perform the band's hugely successful concept album The Wall in its entirety for the first time in 20 years. Waters toured for three years playing an incredible 219 shows in total until the tour ended in 2013.
---
The Rolling Stones: A Bigger Bang
$558.3 million
The tour to promote what is considered to be the best Rolling Stones album for years sold out in every destination, usually within a few minutes of going on sale. The Stones brought their tour to China for the first time and the had a host of amazing acts to support their worldwide shows. They brought the likes of Maximo Park, The Hold Steady and Alice Cooper along for the ride. 147 shows and 10 years later, The Rolling Stones took in $100 million more than third placed Roger Waters. It's good, but it's not quite top of the pile"¦
---
U2: 360° Tour
$736.4 million
U2 have taken the cake when it comes to selling concert tickets. Their tour to promote album No Line on the Horizon took in an eye-watering $736.4 million at the box office, covering 110 shows across Europe, the Americas, Oceania and Africa. It's also the highest-attended tour with more than 7.2 million tickets sold. It will take a miracle for another artist to out-sell this tour.
It's time to broaden your musical horizons with these artists! You can find some of their best work over at the musicMagpie Store from just £1.19 and with FREE delivery too. Why wouldn't you?