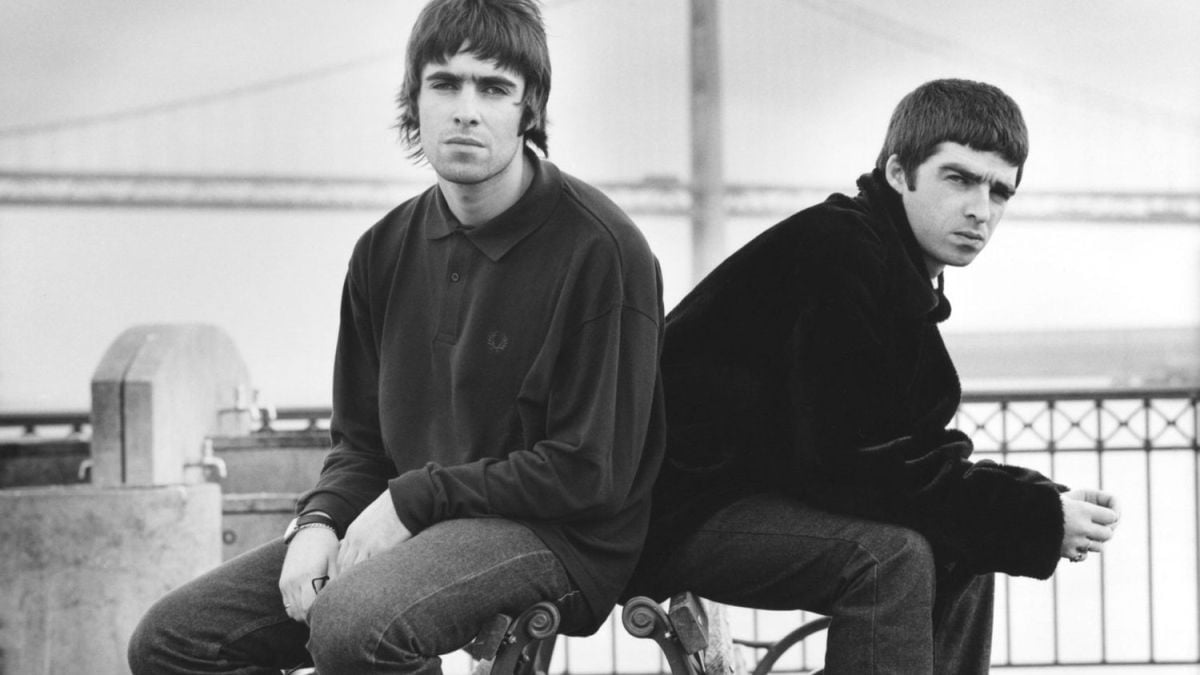 5 of the greatest musician feuds
Making music can come at a price. Whether it's creative differences, egos or you straight up don't like another artist, disagreements between musicians always grasp our attention. Friends have become enemies, families have fallen apart and headlines have been made from some of these feuds in the last few years. We've pulled together some of the biggest battles in music to revisit the drama!
---
Taylor Swift & Katy Perry
To be honest, Taylor Swift could have featured a number of times on this list – she's been in the centre of a few feuds in her day.
Her most recent scathing attack has been directed at pop princess Katy Perry. These two used to be friends, and we can't quite put our finger on when it went south. Was it down to John Mayer, who both publicly dated? Was it down to backing dancers switching tours? We're not certain, but this feud has been toxic for a few years.
Swift's chart-topper Bad Blood is famously about Katy Perry, Perry's Swish Swish is meant to have references to Swift… it's never ending.
Just to add salt to the wound, Taylor Swift decided to put her catalogue of music back on to Spotify – having taken it off three years previously in a dispute over streaming and royalty payments – on the day Katy dropped her latest offering, Witness. Savage.
---
Paul Simon & Art Garfunkel
They were once a huge, hit-making duo but for decades Paul Simon and Art Garfunkel hadn't a good word to say about each other. Their bitter break-up in 1970 has fascinated fans ever since, and neither side of this story  is pleasant.
In Paul Simon's version of events, the group ended because of Art Garfunkel's ambitions to be an actor – it was apparently Garfunkel's plan to work on movies for six months of the year, and spend the other six months as part of the musical group. In the six months he was acting, it would be up to Paul Simon to write the music that Art would lend his vocals to.
The band ended when Garfunkel took a role in Carnal Knowledge and didn't tell Simon. Garfunkel said there was a huge row after the release of Bridge Over Troubled Water, their 'worst-ever' and they called it quits. Art even goes as far to say he believes he "created a monster" in Paul Simon.
Simon continued with music on his own, as did Garfunkel, who also continued to act. The pair had seemingly patched things up and even sung together, but it would appear wounds of the musical split haven't healed.
---
Axl Rose & Slash
These two, part of the original Guns n' Roses line up, went a long 20 years without speaking to each other. It's thought the feud began over Slash working with Michael Jackson in the midst of Jackson's child sex allegation scandals, or potentially down to Rose seeking ownership of the Guns n' Roses name or to do with Slash's heroin addiction in the 90s.
Whatever sparked this break up, the pair had some pretty toxic things to say about each other – Rose even went as far to say Slash was like a "cancer… better removed, avoided, and the less anyone heard of him and his supporters, the better."
Despite Axl stating in 2009 that "what's clear is one of the two of us will die before a reunion and however sad, ugly or unfortunate anyone views it, it is how it is.", the pair have put their differences aside to head out on a reunion tour and have even headlined Coachella festival.
---
Ryan Adams & Father John Misty
Ryan Adams thinks Father John Misty is self-important and felt the need to share it with the world through his Twitter account.
Adams went on a bit of a rant about Nancy From Now On singer Father John Misty, after it was announced that Misty would play Austin City Limits music festival. Adams said, "It's so wonderful you booked the most self-important a*****e on Earth to 'break it all down for us' while he does his Nick Cave impression." He also said Josh Tillman a s**t Elton John "but if he was just sitting in a corner staring at his hands on LSD."
The rant continued – to the point where Har Mar Superstar (no, really) intervened, telling Adams to chill out. The tweets have since been deleted and Adams issued a long-winded apology via Instagram to say "I'm human & I have bad days. It happens. I apologize."
Tillman on the other hand, said he hoped Ryan Adams is "okay".
---
Noel and Liam Gallagher
There's another level to this feud because not only were Noel and Liam in a band together, but they're brothers to boot. A bit awkward at best, isn't it?
After years of digs and bust-ups, the Gallagher feud majorly kicked off back in 2009 resulting in the break-up of the biggest Britpop band ever. No one could have predicted it would be the end of Oasis as we know it, because the Gallagher boys are notorious for arguing with each other – so much so, they have even been depicted in the ring of Celebrity Death Match.
This particular backstage bust-up, which involved Liam Gallagher wielding a guitar (as per brother Noel), was too much to take, and Noel walked away. This time, he would leave for good and Oasis would be no more.
In an even stranger turn of events, their kids have come to blows. Noel's daughter Anaïs appeared at the Tommy Hilfiger London Fashion Week show and in true Gallagher fashion, Liam's son Gene felt the need to ridicule his cousin. Can't we all just get along, Gallagher family?
---
Despite the arguments, this lot have produced some great music over the years! At musicMagpie, you can build your collection for just a fraction of the price.
Here are 5 of the best musician feuds:
Taylor Swift vs. Katy Perry
Paul Simon vs. Art Garfunkel
Axl Rose vs. Slash
Ryan Adams vs. Father John Misty
Noel Gallagher vs. Liam Gallagher