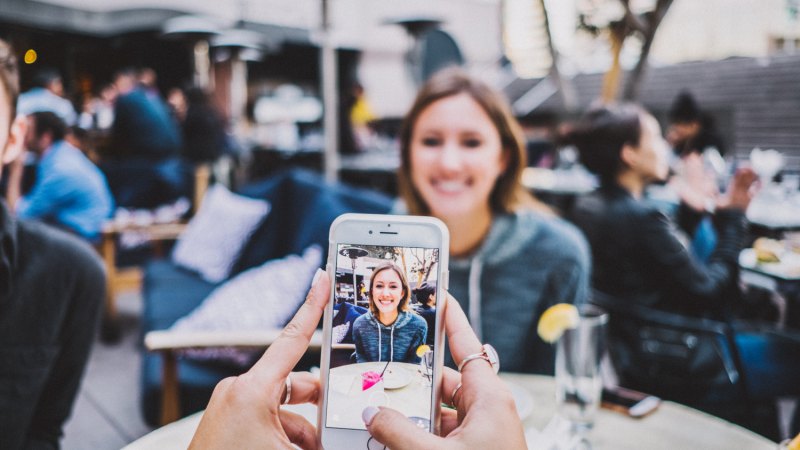 Looking for love? Fix that cracked screen (and don't talk about Love Island)…
If you're struggling to find love, you might want to take a look at your phone.
We recently asked 2,000 adults about their love lives and found that a remarkable number of them judge potential love interests on what they're carrying in their pocket!
---
Cracked screen? Swipe left…
Three in 10 said they would have second thoughts if a potential love interest was using an out-of-date phone, especially if it didn't have WhatsApp or any social media apps. Just over one in 10 find cracked screens a major turn-off too, interpreting it as a sign their new squeeze is careless, clumsy or cheap.
Remarkably, one in five would even consider ditching someone if they were on a different operating system!
Even if you don't have a dodgy phone, spending too much time on it could affect your love life. 54% said they would be put off by a phone addict, although nearly half agreed that it's now socially acceptable to use your mobile on a date (as long as you're not on Tinder…).
---
Pre-date research
So, you have a new phone and you've cut waaay back on the amount of time you spend on Insta. Wedding bells await, right? Erm… not quite. You might want to check your social media profiles too…
Three in 10 of our daters admitted they researched potential dates before meeting up, with just under a quarter of those cancelling a date based on their research.
Amazingly, only 7% of those we surveyed would be upset by someone digging through their life history pre-date. Guess they've deleted all those photos from nights out!
---
Modern dating is…
The days of waiting a week to reply to a potential love interest are well and truly over, with nearly a quarter of our respondents saying they only wait a few minutes before replying to a message. The majority of our singletons also prefer talking over text or instant message rather than a phone call.
This extends to the hard times in a relationship too, with a third experiencing the end of a relationship via message. One in four said they have ended a relationship digitally.
Over a quarter of those surveyed said dating is harder than it is five years ago, with the cost of modern life an issue for one in seven.
Of those who think dating is easier, 50% agreed apps and social provide more choice while six in 10 say it's easier to meet people and stay in touch thanks to technology.
---
Don't talk about Love Island
We also asked our singletons which topics of conversation to avoid on a date. Unsurprisingly, past sexual experiences and the breakdown of past relationships ranked first and second, with the length of time since their last 'encounter' in third.
Love Island ranked 4th, beating out sex in general (5th), religion (7th) and TV soaps (9th). Keep that in mind the next time you think of bringing up whether or not Wes should crack on with Megan at the dinner table!
Here's the full list of conversation turn-offs:
1. Past sexual experiences
2. Why past relationships have failed
3. How long it's been since they had sex
4. Love Island
5. Sex in general
6. Past relationships
7. Religion
8. Their insecurities
9. TV Soaps
10. Complaints about the venue you're at
11. Their personal dramas
12. Politics
13. What they found when they search you online
14. Babies/children
15. Social media
16. Money
17. Weddings
18. Their eating/drinking habits
19. Crossfit
20. Diets
---
If your phone is ruining your love life, sell your mobile with musicMagpie, no matter if it is an iPhone, Samsung or LG. Just get an instant price, send it for FREE and we'll pay you the same day it arrives.
Then, replace it with a fresh refurbished phone from the musicMagpie Store. We've got thousands of devices to choose from, all at amazing prices and with a 12 month warranty. Why wouldn't you?