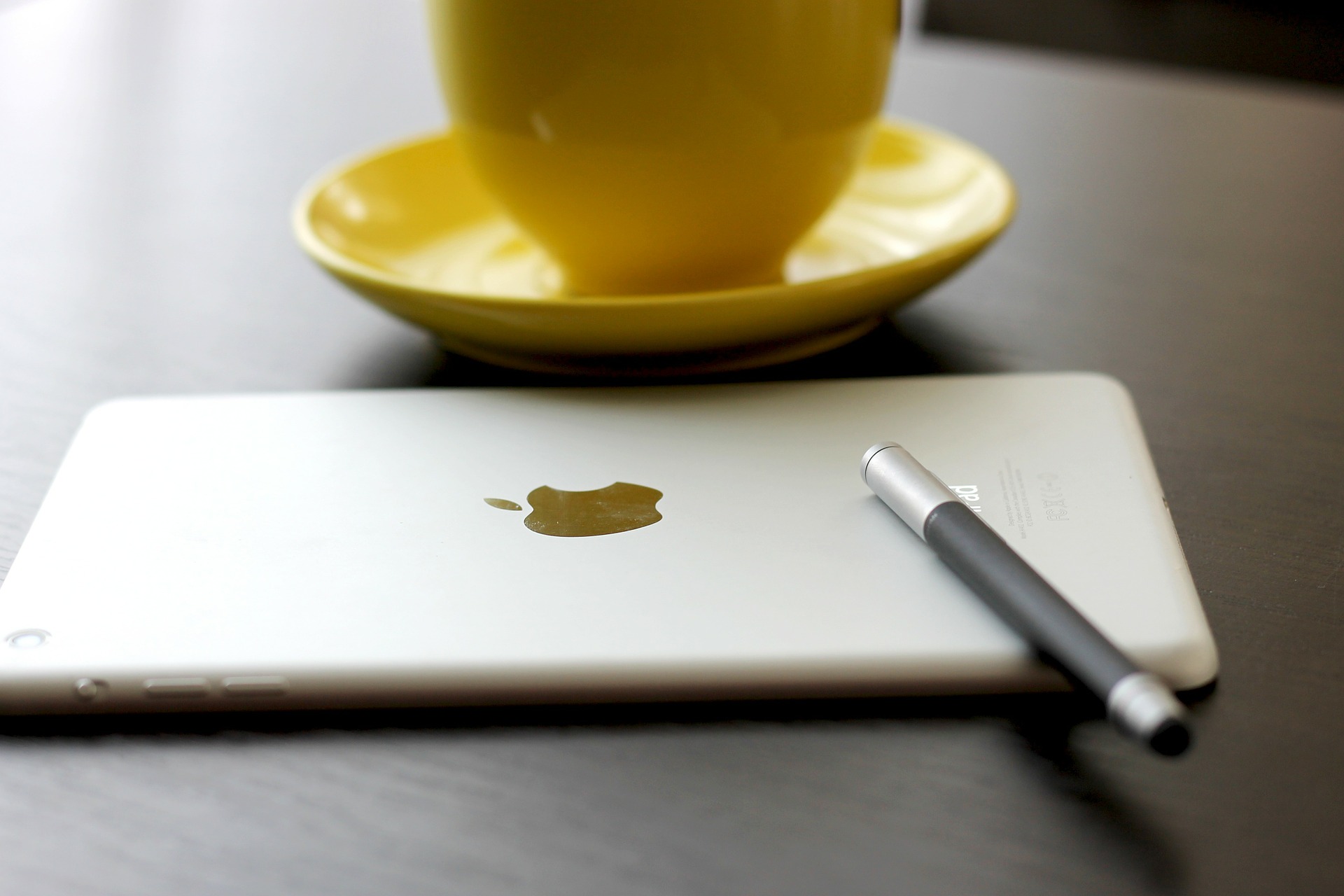 Which tablet should you buy?
Investing in tech is risky. You don't want to spend a lot of money on something you won't like to use! You also want to know it can do everything you need it to do, whether it's for work, using social media or watching TV.
If you haven't bought a tablet before but are thinking of taking the plunge, we're here to help!
---

iPad Pro 12.9
As tablets become the quicker, lighter and easier alternative to the traditional laptop, Apple are of course at the forefront of this development. Each year they give us a new iPad which works even better than the last and the iPad Pro 12.9 is no exception!
This tablet is perfect if you're trying to transition away from a laptop into a more useful tool for working. It doesn't make much sense to invest in such an expensive item with so much power if your tablet use is intended to be more causal.
The iPad uses a Touch ID sensor, runs on the most up-to-date iOS and has Retina display. You'll get up to 10 hours of battery life and you can buy additional accessories to help you be more productive! The Smart Keyboard and Apple Pencil are sold separately.
Buy an iPad Pro 12.9 on the musicMagpie Store
---

iPad Mini 4
Using an iPhone or Mac makes you gravitate towards investing in an iPad too. It's easier to use as you're already up to speed on the systems, layout and how it functions. If your tablet use is going to be more focussed towards social media, watching movies or playing games, we advise going for an iPad Mini instead.
The Mini has a smaller screen but will have all of the apps you could need. It's great for travelling too – at only 299g, you won't break your back carrying this tablet around!
The iPad Mini's memory goes up to 128GB so you'll be hard-pressed to fill this little thing. It's a cheaper option that makes much more sense – there's no point paying over the odds for a tablet packed with features that won't see the light of day.
Buy an iPad Mini 4 on the musicMagpie Store
---

Samsung Galaxy Tab S2
Not everyone is a fan of Apple. The iPad may have grown in popularity since the original launched in 2010 but that doesn't mean there aren't plenty of other great options out there! Case and point; the Samsung Galaxy Tab S2.
It weighs a tiny 369g (for the 9.7in version) so you won't feel uncomfortable holding it for long periods and you'll barely notice it in a bag. It's slim too at just 5.6mm and with a 4:3 aspect ratio, you can get plenty of reading done in one little scroll.
The tablet has either 32GB or 64GB of memory but this is easily boosted by the microSD card slot. You can buy a keyboard for the tablet too, if work is on the agenda for your tablet. It's a cheaper option and will perfect for you if you do everything on your phone.
Buy a Samsung Galaxy Tab S2 on the musicMagpie Store
---

Amazon Fire HD 10
A Kindle is so much more than the electronic way to read a book. The most recent tablet, the Fire HD 10 has been given a huge makeover so it's even more powerful than ever before but you pay a tiny price compared to some of the other tablets on offer.
For the first time, Amazon assistant Alexa can be used hands free rather than having to press a button to give her a command. The processors of the Kindle are said to be 30% more powerful that its predecessors, with around 11 hours of battery life – a two-hour increase.
Your memory options are 32GB or 64GB but this can be upped to 256GB with a microSD card. The camera is not as strong as the other options in this list, but is a camera top of your priorities for a tablet? If not, save yourself some serious money with the Fire HD 10.
Buy an Amazon Fire HD 10 on the musicMagpie Store
---

HUAWEI MediaPad T3 7"
Huawei have quickly become the name to watch in the mobile world so it's no surprise they've taken on tablets too! The Huawei MediaPad T3 is a great alternative that won't break the bank. Compared to the competition, it only offers 16GB of memory but that can easily be bumped up to 128GB with a microSD card.
The battery lasts up to six and a half hours and weighs a tiny 250g. The tablet isn't running on the most up-to-date version of the Android operating system and the camera isn't anything to write home about but it's definitely worth its little price tag.
The exterior of the tablet feels as though it's a much more durable option. Buying a tablet for your child? This is the one you should get.
Buy a HUAWEI MediaPad T3 7" on the musicMagpie Store
---
Whichever one you go for, why not buy a tablet from musicMagpie? Refurbished tech is much cheaper than brand new and you have peace of mind knowing it's covered by a 12 month warranty!