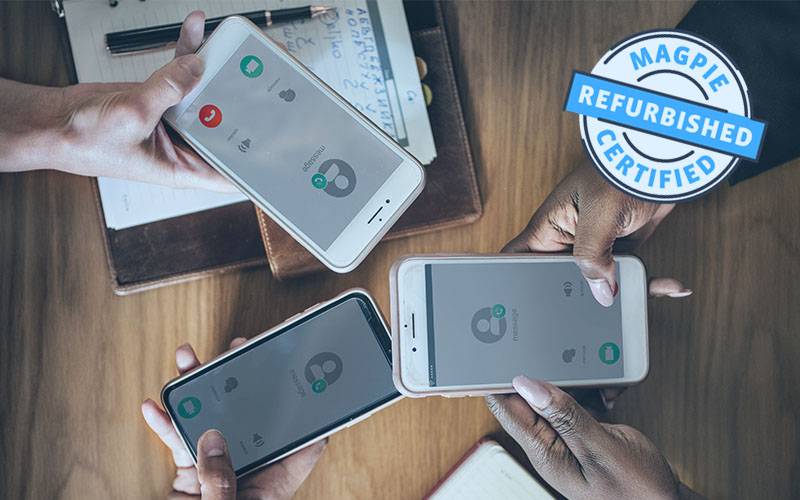 What is a SIM only deal?
Buying a refurbished device and going for a SIM only contract is a quick and easy way to save money on your monthly phone bill. It's so easy to get a SIM only contract but you might not have heard about it before now. Break the cycle of upgrading your phone every two years and paying a fortune!
---
What is SIM only?
If you do decide to buy a refurbished phone, you won't have any need to pay a hefty contract anymore. When you sign up to a 24 month contract with a phone provider, remember you are paying for the phone AND the airtime you use. If you forget to upgrade your phone straight away and you go past the 24 months… then you're really overpaying!
So, you can pay much, much less for the texts, minutes and data you tend to use each month by going for a SIM only deal. Just pay for what you use rather than a brand new phone on top of that.
As an example, if you wanted to upgrade your phone to the Samsung S9 model, it's likely you'll have to pay an upfront fee to do so because it's Samsung's most recent phone. Pair that with your monthly bill and you could end up paying more than £1,000 over the course of the two years. Why pay £600+ up front, when you can pay £200 less for a phone with musicMagpie to begin with?
Instead of paying almost £1,100 for the phone over the contract period, you could get the phone outright and pay as little as £6 a month for your SIM – depending on usage, of course. Over a 24 month period, you'd be paying more than £440 less.
Shop around for SIM only deals and you could save yourself a fortune. It's a no brainer!
---
It just makes sense to switch to SIM only! Get over the first hurdle and buy refurbished phones with musicMagpie today. You can save even more by selling your phone via our 'sell my phone' page too!