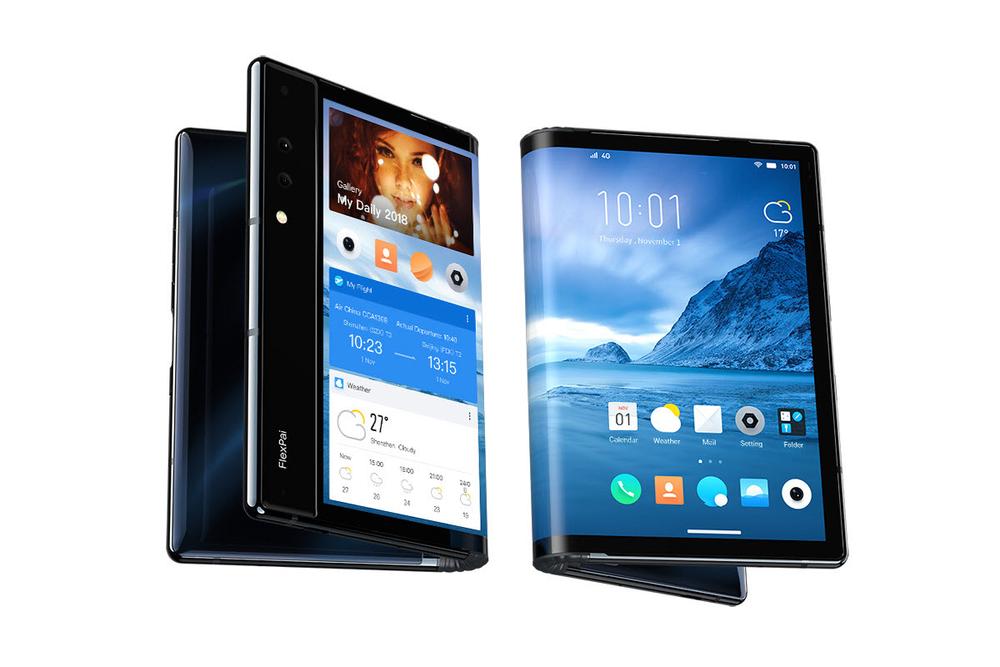 The innovative tech companies taking on the foldable revolution
When a flagship device is released, there isn't much time before the question is asked of what's next? We're constantly looking ahead to what is, or what will be, the cutting edge of technology. Is the next big thing going to be foldable phones?
Here are the manufacturers who are taking a punt on the whole foldable smartphone thing paying off.
Royole
What is rumoured is a tablet-sized device that can be holding in half (or folded three times) into the shape of a phone. It began earlier this year with Royole's FlexPai device. The 7.8 inch device can be folded in half to give the impression of being a phone. It's chunky yet admittedly, quite funky.
The fold is really clear to see so it won't be for everyone. It's not streamlined but as it's kicking off this new trend, you have to expect some hiccups along the way. You can expect to pay a premium price for this premium product; with a retail cost of £1,209, which is more expensive than most of this year's iPhone models.
What you'll be paying for is a 128GB device (or you can pay more for the 256GB version) that supports a MicroSD card and that uses a 2.8Ghz, eight-corse Qualcomm Snapdragon processor. It's got two cameras "" a 20MP Telephoto one and a 16MP Wide-Angle camera. It's got a 3,800mAh battery which is one of the biggest on the market.
Royole's device certainly got people talking and took the wind out of Samsung's sails. The smartphone giant showed off their foldable device at their Developer Conference which took place a week after the FlexPai was unveiled to the world.
---
Samsung
Samsung have dubbed their foldable phone technology the Infinity Flex Display, which will allow for up to three apps to run simultaneously. They will work with Google on the device so it can launch next year. Typically, Samsung announce their flagships early in the year "" the Galaxy S9 was announced in February this year before its release in March "" so it might be the case that the Galaxy X foldable device will become a reality in four months' time.
---
Huawei
The concept is in the works across the board for some of the biggest names in smartphones. Disruptor Huawei won't be beaten "" not only have they confirmed they will release a foldable phone, it will also use 5G. Patents of this device have been shared but they offer little insight into the phone we can expect, it's merely referred to as a "˜foldable smartphone'.
The phone will roll out in Korea, which is expected to be one of the first countries with a 5G network. While Huawei's ground breaker will be 5G compatible, Samsung's foldable device won't be.
---
Motorola
The Motorola Razr was era-defining upon release in the early 2000s. It may be making a comeback, snuggled into the foldable device trend. The smartphone that folds out into a tablet has been patented by Motorola under the iconic Razr moniker. This device is due to use a two screen set up rather than the three screen variant quoted by the competition.
Motorola's offering will have two cameras and will be able to fold thanks to flexible hinges. It'll carry an updated version of the clamshell design it used almost 15 years ago.
---
Apple
Apple too have patented foldable phones "" but with more than one design dreamt up, it's not clear what they will, or plan on creating and releasing one. One option is a device that looks like a scroll, with a structure at the top and the bottom which will undoubtedly hold all the important components, that reveal the screen when separated.
Other Apple designs include a phone that folds in the middle "" a bit like a book or a leaflet "" or that folds in a bend like their rival manufacturer's devices.
---
With so much noise surrounding these foldable devices, it looks like this will be the next big thing when it comes to smartphones "" whether we like it or not!
Selling your phone? Why not trade it in with musicMagpie "" postage is FREE and get paid the SAME DAY!