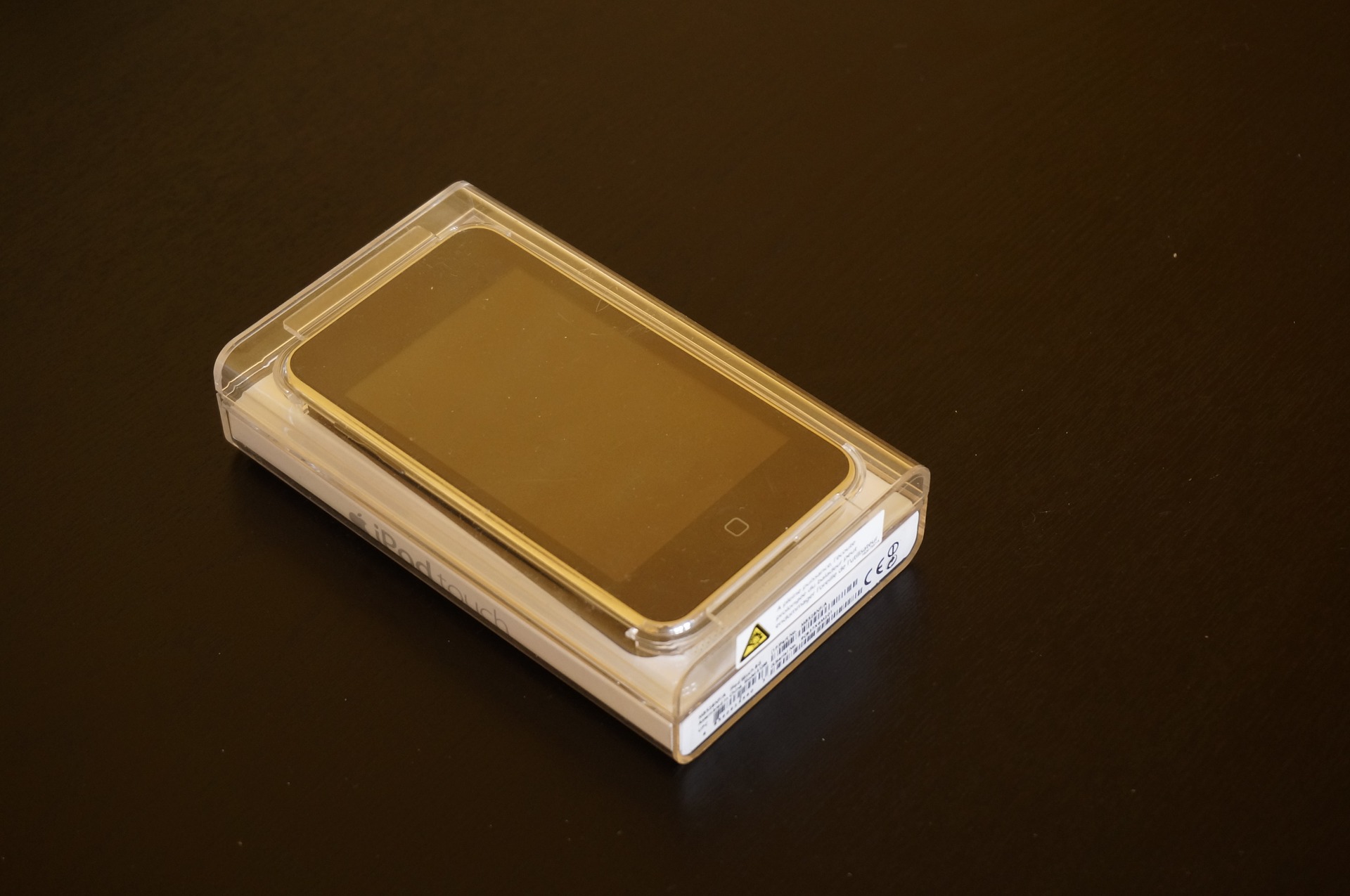 What were the best gadgets of 2008?
In 2008, the Olympics took place in Beijing, Austria and Switzerland hosted the UEFA Euro tournament and Heath Ledger passed suddenly before he could collect the Best Actor Oscar for his role in The Dark Knight.
But what about technology a decade ago? Which devices were we most excited about? Here are five of the best devices money could buy in 2008!
---

iPod Touch
With the incredible reaction to the iPhone – which hasn't really died down over the last decade – it was only a matter of time before the iPod had a full touch screen. It was seen as the iPhone without the phone; it has all the same capabilities with apps and a camera (from the 4th generation) but it's smaller and considerably cheaper. It was one of the best-selling Christmas gifts in 2007, having been released that September, and the second generation being released just 12 months later.
As of 2013, the iPod Touch has sold over 100 million devices and to date, it's the only iPod that's still in production. The iPod Nano and iPod Shuffle were both discontinued in July 2017.
---

Flip Video Ultra
Back in 2008, camera phones were still kind of a novelty, so having a dedicated camera wasn't unheard of. The Flip Video Ultra changed the game, with its lightweight, slim designed camera with a built-in USB port for quick uploading. It came in either 1GB or 2GB versions, allowing for up to one hour of footage. It was available in a number of colours including pink, white and black; and it functioned through two AA batteries.
Unfortunately for Flip, camera phones stopped being a novelty and became a requirement for flagships. With a high spec camera already built into your phone, it's difficult to make a camcorder stand out for being convenient. Cisco Systems acquired the camera line in 2009 but it was discontinued just two years later.
---

Sony Reader PRS-700
Sony's digital reader originally launched in 2006, and their 2008 model the PRS-700 was revolutionary due to its touchscreen that could be used as a virtual keyboard. There was the slight issue as this was also a flaw of the device – the learning curve of the touchscreen meant screen glare was a problem. It was an improvement on its predecessor the PRS-505 as it was faster and had a long battery life for hours of reading.
The device only lasted a mere eight months on the market before it was discontinued. After eight years, Sony stopped producing e-readers – it was announced in 2014 that there wouldn't be any further models and that Sony would continue selling its remaining stock.
---

Tesla Roadster
Before Tesla's CEO Elon Musk became somewhat of an enigma and a PR nightmare, Tesla were making waves for their electric charged sports car, the Roadster. It redefined electric cars, making them incredible cool – and highly sought after. They sold for $100,000 (£78,490) and had a waiting list that just happened to include George Clooney. By September 2008, Tesla had delivered 27 of the cars to customers.
Production ended for the Roadster in January 2012 and it was no longer available for sale the previous December. Three years later, it was announced that a successor would debut in 2019 which has since been pushed back to 2020.
---

Sony Rolly
The Sony Rolly was a bit more of a novelty item but that didn't stop people being excited about it! The music player was egg-shaped and had wheels that would help it to spin and dance. Its proximity sensor meant it wouldn't fall off a desk so you would have hours of endless fun. With the Rolly Choreography software, the Rolly would dance but the moves had a tendency to become repetitive.
By 2009, the Sony Rolly couldn't be purchased online within the US and the price dropped to just $99 – slashing the price by $300. Although there isn't an official date, the item was discontinued pretty quickly. You can still get your hands on one through eBay!
---
Which is these gadgets did you have? Or, maybe you still have! Sell your old tech to musicMagpie to make quick cash – plus, postage is absolutely FREE!