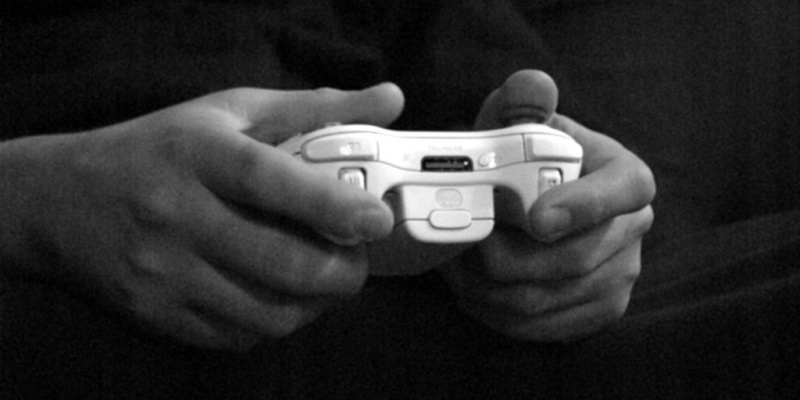 The Best of E3 (so far)
The great and good of the gaming industry gathered in LA this week at the E3 Expo, the world's biggest videogame exhibition.
Last year's E3 was full of exciting announcements about the PS4 and Xbox One, so this year was always going to struggle to match it. Nevertheless, Sony, Microsoft, EA, Nintendo and many more still had plenty of exciting news and previews for gamers to get their teeth into.
A surprisingly great year for Nintendo
The Wii U hasn't performed well since its release, and this year was make-or-break for Nintendo.
Luckily, they pulled out all the stops and stole the entire show. Among the titles announced was a new Legend of Zelda game, Super Smash Bros., a new Pokemon, Bayonetta 2, Star Fox and Mario Maker (which lets you create and play your own Mario levels).
Oh, and they also announced their own version of Skylanders with Nintendo characters called Amiibo – just like we said they would!
Uncharted 4 is coming
Great news for fans of Nathan Drake – Sony is releasing a new Uncharted! The game, titled A Thief's End, promises to use the PS4's full potential, making it the biggest and best entry into the series yet.
Grim Fandango is being remade
Younger gamers won't remember Grim Fandango, a cult adventure game released on PC way back in 1998. They'll soon be able to get stuck into it though, as its being remade for PS Vita and PS4.
Sunset Overdrive looks amazing
A rare Microsoft exclusive, Sunset Overdrive is a third-person shooter in which you play as an energy drink employee cleaning up the mess left behind after a launch party. Yes, really.
Needless to say, it looks insane and unlike anything else coming to consoles soon. We can't wait.
Mortal Kombat X is the most violent Mortal Kombat yet
Get over here! Scorpion, Sub-Zero and the gang are back for fun-filled fighting and fatalities – this time in full HD and with better graphics than ever! Just don't let little Jimmy play it…
Alien: Isolation is going to be the scariest game ever
We predicted that someone would get a little bit too scared playing Alien: Isolation at E3. While there are no stories confirming that, the game looks absolutely terrifying.
Scrap that, Alien: Isolation on Oculus Rift will be even scarier
Yep, they've made a virtual reality demo of Alien: Isolation. It's so scary that the BBC (the Queen's broadcaster, no less) has written an article about it.
You'll be able to play Destiny on July 17th…if you have a PS4
A beta version of Destiny, the long-awaited title from ex-Halo developers Bungie, is going to be released in beta form on 17th July, on PS4 only. It's currently the world's most expensive game, costing over $500m (and counting) to make. Best be good then!
Dark Souls fans have something new to get excited about
The makers of Dark Souls finally showed off their new project, Bloodborne. It's set in the Victorian era, and you play as a poor guy caught in the middle of a zombie/werewolf plague…with only a shotgun and a chainsaw for company. Oh yeah.
Splatoon, virtual paintball (and squid simulator)
Splatoon is a 3rd-person shooter from Nintendo and is basically virtual paintball. Think of Gears of War with paintballs and you're more or less there. The game looks every bit as good as that description would suggest too.
Oh, and you can also turn into a squid and travel through paint left by other players. Don't ask.
GTAV is being remade
Less than a year after it was released, GTA V is being remade for PS4 and Xbox One. It's not a total remake, however, just a remaster similar to The Last of Us.
What was your favourite part of E3? Let us know on Facebook, Twitter or in the comments.