Struggling to keep the kids entertained this summer? Try these 6 new kids DVDs!
Popping a DVD on is a great way to keep the kids quiet and get some much needed peace and quiet.
Unfortunately, though, kids can only watch a DVD so many times before getting a bit bored. With 6 whole weeks to fill, your kids have probably watched most of their collection already.
Don't panic though: here are 6 great new kids DVDs that should keep your little nippers entertained until September. Sell some DVDs to make some space for them!
---
Rio 2
Released today, Rio 2 is the sequel to surprise 2011 hit about a rare blue macaw and his equally exotic friends.
Rio 2 sees Blu and his family enjoying life in Rio de Janiero, although their home soon comes under threat from illegal loggers. It's up to Blu and his friends to save the forest through the medium of jokes and songs (there are lots of songs).
The kids will love the colourful characters and songs, while also learning an important lesson about environmental conservation (although they probably won't mention that one until they're older…)
---
Khumba: A Zebra's Tale
South African animation Khumba is best described as a combination of Madagascar and Ice Age, with zebra Khumba going on an adventure to find his herd a new home. Joining him on the journey are Mama V, a wildebeest voiced by Loretta Devine, Skalk, a wild dog voiced by Steve Buscemi and Bradley, a flamboyant ostrich voiced by Richard E. Grant.
It's not all easy going though, with evil leopard Phango (voiced by none other than Hollywood's hardest man, Liam Neeson) providing the main threat.
---
Peppa Pig: 10 Years of Muddy Puddles
It's a proven fact that the only things kids love more than making a mess is Peppa Pig.
10 Years of Muddy Puddles combines the best of both worlds, with the best 'muddy puddle' episodes (nope, us either) from the past 10 years compiled onto one handy disc.
This DVD is more or less guaranteed peace and quiet if you've got younger kids.
---
Batman: Assault on Arkham
We'll admit that the Dark Knight probably isn't the most kid-friendly of superheroes, but a lot of older kids (and, let's be honest, adults who should know better) can't get enough of Batman's crime-fighting adventures in Gotham.
This animated movie sees Batman trying to stop Harley Quinn and her pals from breaking into Arkham Asylum and accessing information from the Riddler, while also trying to deal with a certain evil clown…
Assault on Arkham isn't suitable for younger kids, but it's ideal for the superhero-lovers in your life.
---
Muppets Most Wanted
The sequel to Jason Segel's massively successful Muppets revival sees Kermit and friends embroiled in an international crime scheme, which is being carried out by a Kermit doppelganger and his sidekick (Ricky Gervais).
Although it's not quite as good as Segel's movie, Most Wanted is still very entertaining.
---
The Lego Movie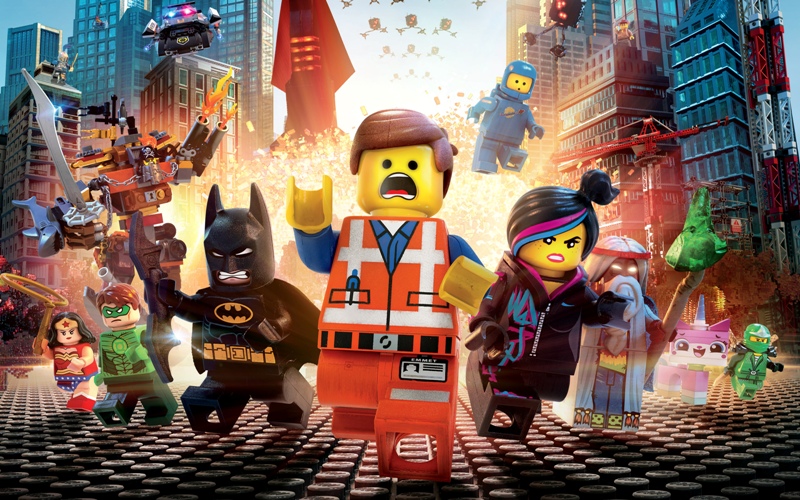 The Lego Movie sees the evil Lord Business (played by Will Ferrell) trying to demolish the Lego world and rebuild it using glue (which, as we all know, is nigh-on blasphemy). Regular bloke Emmet (voiced by Chris Pratt, who is currently starring in Guardians of the Galaxy) is the figurine enlisted to stop him, along with wizard Vitruvius, a girl called Wyldstyle and, bizarrely, Batman.
It all adds up to one of the strangest yet brilliant movies of the past few years, which is guaranteed to have kids and grown-ups laughing until they cry.
A bit of a warning though: there is a song in the film that will get stuck in your head for days. We won't tell you which one, but you'll know when you hear it…
---
Got any suggestions you'd like to share with other beleaguered parents? Let us know in the comments!