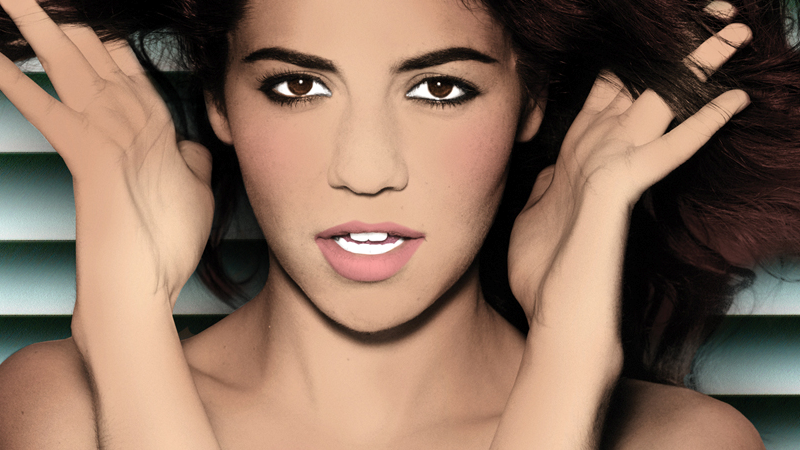 5 underrated popstars who deserve more credit
Pop music has developed a reputation for being shallow and predictable, and it's a fair reputation too. Most chart hits rely on a bankable formula of sub-par house beats, a guest appearance from a rapper and plenty of references to dancing or the club.
That doesn't mean pop music as a whole is shallow and predictable, though. Beyond your Kesha's and your Katy Perry's there are plenty of talented pop musicians who don't get as much credit as they deserve. Here are some of our favourites.
---
Kimbra

If you don't know the name, you'll know the voice: she's the female counterpoint to Gotye on his mega-smash Somebody That I Used to Know.
After scoring a Grammy for her work with Gotye, Kimbra's debut album performed pretty well. Yet she still hasn't received the kind of acclaim her music, and the occasional risks it takes, deserves.
Hopefully that will change with the release of her latest album The Golden Echo, a sprawling collection of catchy-but-adventurous tunes that features guest appearances from, among others, Muse's Matt Bellamy and The Mars Volta's Omar Rodriguez-Lopez.
---
Tom Fletcher

Tom Fletcher is best known as one of the lead singers and rhythm guitarist for pop rockers McFly. He's rich, he's famous and he's very popular, which would seem like a perfectly reasonable reward for his talents.
But that's only half the story. Fletcher is also responsible for writing a ridiculous amount of pop hits for other artists. He was a major part of the songwriting team for McFly's precursors Busted, writing Crashed The Wedding and Thunderbirds among others. He's also written songs for One Direction, The Vamps, 5 Seconds of Summer and even wrote the official song for the 2012 London Olympic mascots Wenlock and Mandeville.
In total (including his songs with McFly), Fletcher has written or co-written 10 UK number ones, and 21 UK top 10 hits. Not bad going for a 29 year old!
---
Robyn

Swedish pop sensation Robyn has achieved quite a bit of success worldwide, with hits like Call Your Girlfriend and Dancing on My Own charting in the US and the UK, yet she is still considered 'small' enough to support Katy Perry.
Robyn doesn't receive enough credit for the influence she has had on popular music today, with her dance-influenced tunes inspiring a glut of similar songs from much-less talented singers (who, somehow, seem to have gone on to be more successful).
She also deserves credit for the sheer length of her successful career; she started writing and recording music in 1991, when she was just 12, and hasn't stopped since.
---
Marina Diamandis

Marina Diamandis, better known as Marina and Diamonds, has achieved some commercial success with her 2 records to date, with her second album Electra Heart hitting #1 in the UK.
Yet Marina is more than just another pop starlet. Her music draws on everything from new wave to electropop, with Marina herself citing artists as broad as Britney Spears, The Distiller's Brody Dalle and Daniel Johnston as major influences. Her lyrics, meanwhile, tend to analyse components of the human mind with all the precision of a trained psychologist.
She's a breath of fresh air, basically, and her dedication to experimentation and originality should be celebrated more.
---
Pink

Yes, that Pink: the one who's sold over 40 million albums and won 3 Grammy Awards. How could she possibly be underrated?
Well, she's managed to keep a successful career going for nearly 15 years now, which is more than her peers Britney Spears and Christina Aguilera can say. More importantly, she's done it on her own terms, releasing deeply personal and often abrasive songs in her distinctive pop-rock style when other pop stars have jumped onto the nearest passing musical bandwagon (which, funnily enough, often includes Pink's own style).
And hey, she's not a bad songwriter either. As well as writing quite a few of her own hits, she's also written songs for Cher and co-written with punk legend Tim Armstrong.
---
Which pop stars would you consider underrated? Let us know in the comments.
And don't forget that you can get cash for your CDs with musicMagpie – click here to get started!