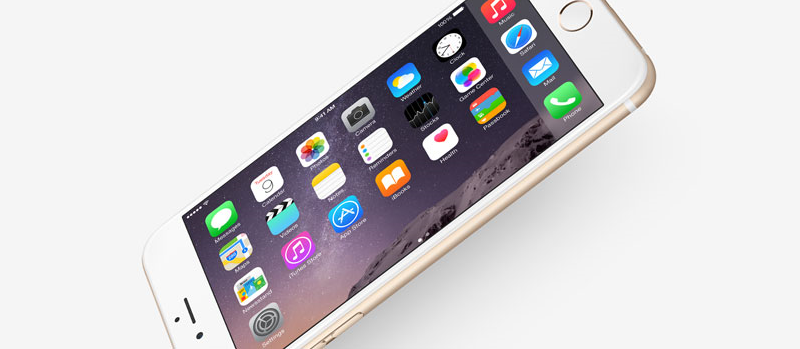 Why should you buy an iPhone 6?
Now the dust has settled on the iPhone 6 launch, and with the device available to pre-order from tomorrow, people across the world are asking: 'do I actually need an iPhone 6?'
It's a fair question. The cheapest iPhone 6 – the 16GB 4.7" model – will set you back £519, while the most expensive – the 128GB 5.5" iPhone 6 Plus – will cost a massive £785. It's definitely not an impulse buy.
So, why should you buy an iPhone 6? We picked through the features and found a couple of reasons.
---
The new design
Substance should always triumph over style when it comes to buying a smartphone but wow – doesn't the new iPhone look great?
Those curved edges are straight from the HTC One, while the metal finish will make the new model feel a lot more 'premium' than existing models.
The Retina HD screen looks pretty amazing too, although we're more relieved that Apple have strengthened it with ion – it should reduce the likelihood of cracking your screen.
The new sizes are a welcome change too. While the massive 5.5" Plus isn't going to be for everyone, the 4.7" model is a welcome upgrade from the relatively tiny 4" iPhone 5.
---
It's basically an Android phone with iOS
As much as we love iOS, it can be disheartening seeing Android owners wielding flashy devices with big screens and all kinds of wonderful design features while we're holding a phone that hasn't changed much since 2010.
Fortunately, Apple have taken note and taken a lot of design cues from the likes of Samsung and HTC and the result looks fantastic.
Of course, the best bit is that it looks like an Android phone but runs iOS. Some phone owners find iOS a bit too restrictive, but you really can't argue with Apple's ability to produce intuitive interfaces that make everything easier.
It should put paid to Apple owners casting curious glances at Samsung Galaxy owners and considering making the leap to Android for a while, at least.
---
It's the best way to use iOS 8
The latest version of iOS 8 has been designed to take advantage of the features and power of the iPhone 6 and other latest versions of Apple technology. While iPhone 4S, 5, 5S and 5C users will be able to download iOS 8, the iPhone 6 will offer the best experience.
---
You'll love the bigger screen (eventually)
The iPhone 6's 4.7" screen is quite a lot bigger than the 5's 4" screen, which might put a few dedicated Apple followers off at first.
Eventually, though, they'll come to realise that a larger screen makes everything better. It's easier to type out texts. Pictures look nicer. You can actually watch a movie in relative comfort.
You'll even be able to use it one-handed after a bit of practice (although the iPhone 6 Plus looks like a definite two-hander…).
---
It's ideal for photography
In a world filled with selfies, a phone's camera is arguably is one of its most important features. The iPhone 6's camera doesn't break any new ground (it's still 8 megapixels) but Apple have introduced a range of great new features including image stabilisation and a burst mode on the front camera for rapid-fire selfies!
---
Improved performance
Although the iPhone 6 doesn't have any 'gamechanging' features, it improves on the performance of the 5 in a number of ways.
The first is an A8 chip processor, which is the most powerful processor in an iPhone to date. It'll improve the performance of the phone in general, but it'll be especially evident when you try to play a performance-demanding game.
Apple have also worked on improving the battery life, with the phone apparently able to survive 11 hours of continuous video streaming.
---
If you're planning on upgrading to the iPhone 6, why not see how much you can make for your current handset with musicMagpie?