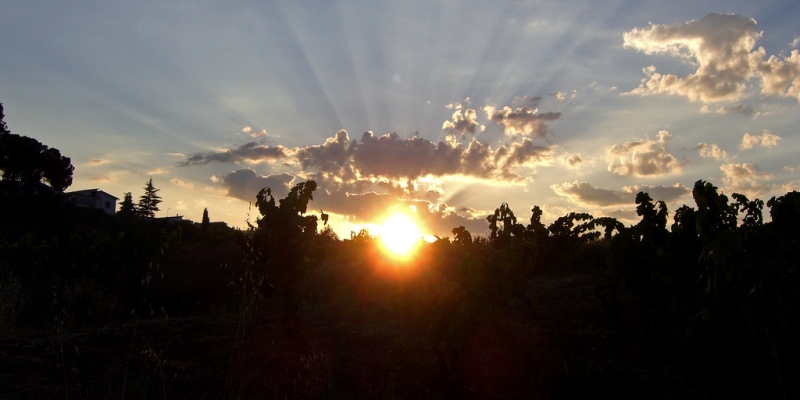 Lift the post-summer blues with a decluttering session!
Look outside: it's miserable, isn't it? What happened to the sun, and the heat, and the laughing children playing games on the street?
Here's what happened: the sun is focusing its rays on the other side of the world, the heat has gone with it and the kids are back in school.
Or, if you prefer, we live in Britain.
Luckily, there is a way to lift your post-summer blues: a good decluttering session. Yes, tidying up. Wait, where are you going? Don't leave us!
We're only suggesting that you tidy up because it's proven to make you happy. Look, here's a website that says so.
"But musicMagpie!", we hear you cry. "I'm already happy. What other reasons are there to have an Autumn declutter?"
Well, hypothetical reader, we're glad you asked…
---
You'll be spending more time inside
Autumn sucks. It's cold, it's miserable and all the pretty leaves fall off the trees. You've got no reason to go outside.
That means spending more time inside, watching TV and doing whatever else people do in their houses. Unfortunately, quite a lot of people neglect their homes over summer and let clutter pile up. It's perfectly understandable; why would you want to stay indoors tidying up when its sunny outside, unless you're one of those women from that cleaning programme on Channel 4 a few years ago?
Now is the perfect time to catch up on your cleaning. Round up everything you don't need and get rid of it – your house will be a much nicer place to be afterwards.
---
It's a good time to renew your DVD collection
More time indoors means more time watching TV, which means you'll need more stuff to entertain your eyeballs with. You only have finite space to store DVDs though; what's the solution?
Easy: sell your old DVDs and replace them with shiny new ones. You can get an instant price for your unwanted DVDs by clicking here.
---
You need to get rid of the sunny compilation CDs you bought
Remember when it was really sunny and you bought Now That's What I Call Summer Dance Anthems 2,867! for that impromptu barbecue you held (or at least planned to)?
It probably won't be as good when you're sitting at a bus stop in the pouring rain. Sell it and replace it with some weather-appropriate music – may we suggest some Radiohead or The Cure?
---
There are loads of new electronics to play with
Apple has released a brand new toy and everyone wants to get their hands on one. The iPhone 6 is bigger, better and bendier, but it also costs over £500.
Meanwhile, loads of great games have been released on the Xbox One and the PS4…both of which cost over £300.
How are you going to afford either of them?
Again, the answer is simple: sell some of your current electronics and put the cash towards your new fancy gizmos.
---
Too many games, not enough cash
We've already have FIFA 14 and Destiny, and over the coming months the likes of Alien Isolation, The Evil Within, Call of Duty: Advanced Warfare, Super Smash Bros., Sunset Overdrive, Far Cry 4, Halo 5 and Metal Gear Solid 5 all hitting our shelves over the next few months. It's a good time to sell those games you've already played and make some cash!
---
Clearing your clutter with musicMagpie is easy: just get an instant price for your stuff, pop it all into a box and send it using our FREE Courier or Send Service.