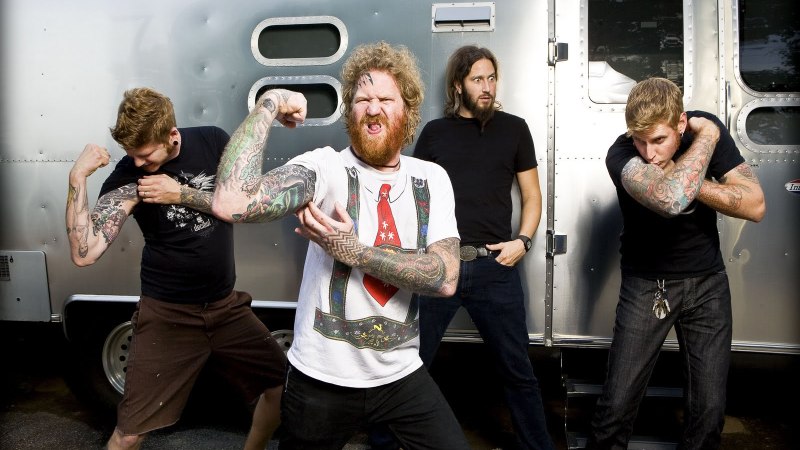 5 metal bands non-metal fans might enjoy
It's fair to say that Slipknot, who released their latest album .5: The Gray Chapter yesterday, are an acquired taste. Their unique blend of ear-piercing metal, terrifying masks and angry lyrics is enough to send most people running for their nearest Now That's What I Called Totally Chilled! 89 CD.
And yet, they're actually one of the most popular bands in the world. Believe or not, their last 3 albums have debuted in the UK Top 5, with Iowa (their difficult 2nd album) even hitting number 1.
It's a remarkable achievement for a band who play music that can be described as 'polarising' at best. Metal is beloved by many but disliked by many more who just can't get their heads around the growled vocals, manic guitars and incessant drumming.
But, as Slipknot have shown, some metal bands can transcend the traditional love/hate divide. Here are 5 more bands we reckon non-metal fans might enjoy…
Remember: you can sell your CDs for cash with musicMagpie!
---
Mastodon
On the face of it, these beardy blokes from Atlanta (with the exception of drummer, Brann, who is clean-shaven) don't scream 'accessible': they play 'sludge metal' (read: heavy and dense, like sludge!), have released a concept album based on Moby Dick and sing about stuff like astral projection and killing men for stealing goats.
One Direction, they ain't.
However, Mastodon are one of the most popular metal bands with 'non-metal' fans. Their 2011 album The Hunter was widely praised for its catchy hooks and choruses, while their latest album, Once More 'Round The Sun, is even more melodic. We guarantee you'll be singing lead single The Motherload for hours after hearing it!
Try: Once More 'Round The Sun (2014)
---
August Burns Red
Think metal is all songs about murder and death? Think again!
August Burns Red are one of many American metalcore bands (that's a mix of metal and hardcore, folks) who combine crushing riffs with inspirational and uplifting lyrics.
August Burns Red follow the usual metalcore formula of melodic guitar riffs with heavy breakdowns (that's low chugging notes that make people jump around like maniacs).
However, the band stand out for their technical abilities, ear for a catchy riff and willingness to experiment; their latest album Rescue and Restore features, among other instruments, steel drums and a trumpet!
Try: Rescue and Restore (2013)
---
In Flames
Sweden's In Flames are widely considered to be the fathers of melodic death metal, a subgenre that takes the nasty bits of death metal and makes them a bit prettier.
The band are renowned for their extremely catchy dual guitar leads (think Thin Lizzy, but a bit angrier) and melodic choruses, a style which has influenced countless metal bands (including most of the bands in this post).
In recent years, In Flames have moved towards the mainstream, releasing a series of albums that draw from alternative rock and feature 'clean' vocals (that's ones that aren't growled or shouted AKA singing).
Try: Come Clarity (2006)
---
Deafheaven
Deafheaven play a brand of metal called 'black metal'. Black metal is traditionally associated with ridiculously fast guitars and drums, devil worship and men wearing black and white facepaint (more commonly called corpsepaint). In short, it's nasty.
Yet Deafheaven actually sound quite nice. They sound bit like Mogwai, if Mogwai played really fast and started screaming instead of singing. We could almost imagine the BBC using a Deafheaven song on an advert for the latest David Attenborough documentary (albeit a scary one about bats or something).
Try: Sunbather (2013)
---
The Black Dahlia Murder
Now we're onto the hard stuff; you might want to check out a few of the lighter bands in this post first!
The Black Dahlia Murder are an American melodic death metal band who take a traditional to their music; there's lots of screaming and dark lyrical themes (well, they are named after one of America's most notorious crimes).
Like In Flames, though, they know how to write a catchy riff and they've got quite a few decent choruses in them too (albeit choruses about killing stuff).
They don't take things too seriously, either. They once played a gig while dressed as the Scooby Gang, and have released a couple of DVDs documenting their antics on the road too.
Try: Nocturnal (2007)
---
Think we've missed a band out? Let us know in the comments!